The main factor that causes visitors to your WordPress site to have a negative experience and leave is the site's slow loading speed. Using caching is a necessity if you want to solve this issue.
One of the top WordPress caching plugins available right now is WP Rocket. In addition to having superior features compared to rival plugins, this one is also very easy to install and set up.
Wplegible has outlined what WP Rocket is in the content below to help you learn more about it.
What Is WP Rocket?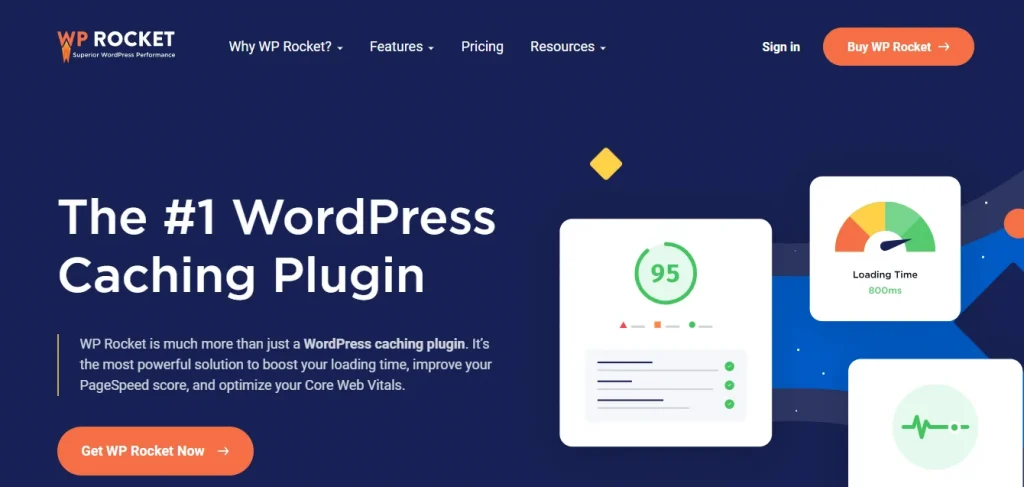 WP Rocket is a premium open-source WordPress plugin that improves web performance. It uses caching to quicken the loading of websites.
This boosts the website's conversion rates and SEO rankings. This plugin, in particular, is user-friendly, simple to install, and compatible with other plugins.
How To Install
To start using the WP Rocket plugin, you first need to install and activate it. Because this plugin is not available on the WordPress.Org plugin repository, you must upload it to install it.

When you activate this plugin, WP Rocket automatically activates, starting with the fundamental features. To continue configuring additional this plugin settings, navigate to Settings -> WP Rocket.
How To Use
Dashboard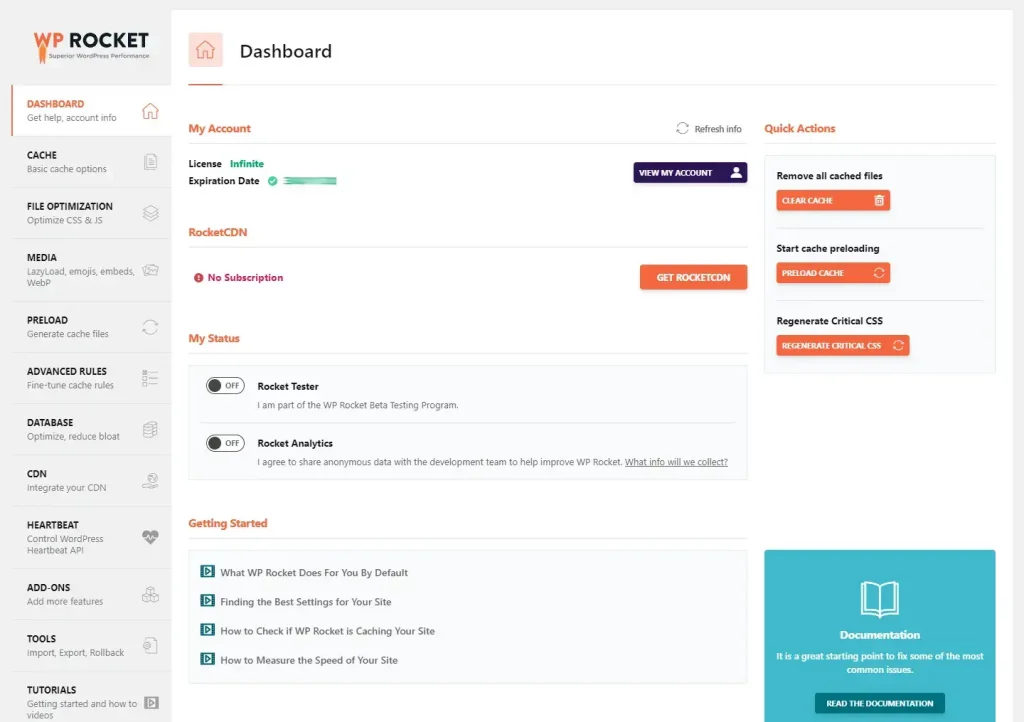 At the Dashboard panel you can use features such as:
Clear Cache: Delete all cache files.
Preload Cache: Create a new cache file.
Regenerate Critical CSS: Create new Critical CSS.
Cache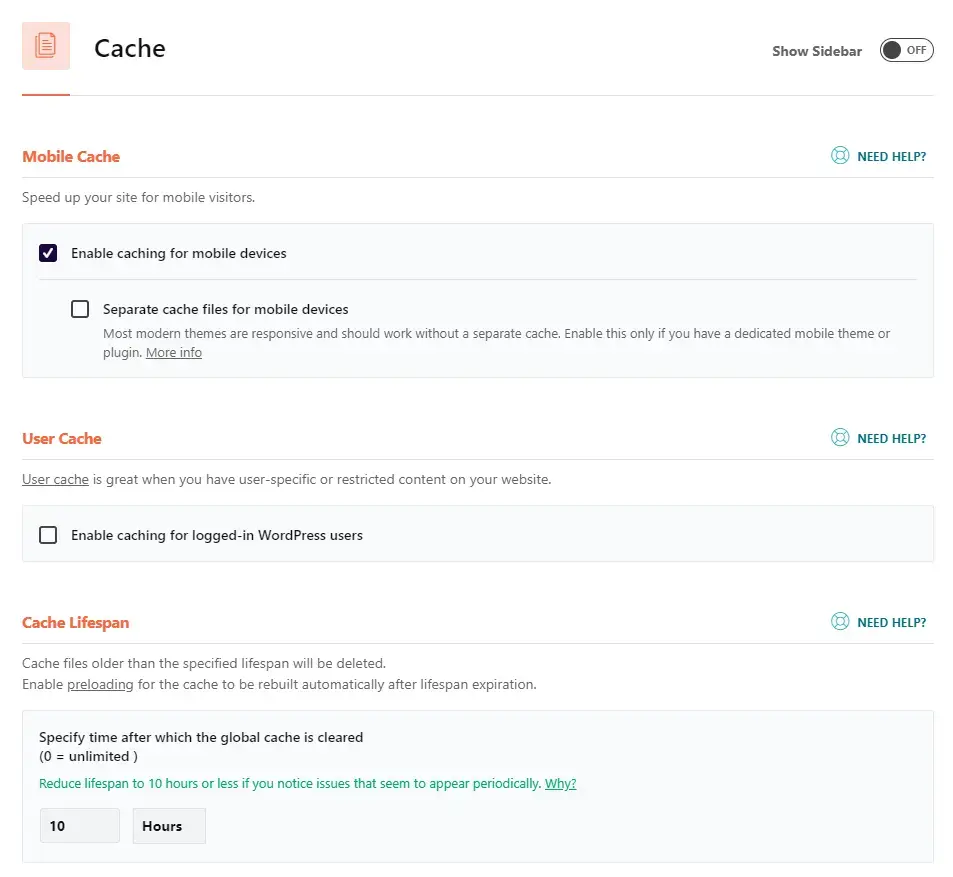 At Cache you can use features like:
Enable caching for mobile devices: Enable caching for mobile devices.

Separate cache files for mobile devices: Separate cache files for mobile devices and computers. If your theme is responsive, do not check this box.

Enable caching for logged-in WordPress users: Enable caching for logged in users.
Specify time after which the global cache is cleared (0 = unlimited): Set the time to automatically clear the entire web cache, leave the value 0 if you want to disable this feature.
File Optimization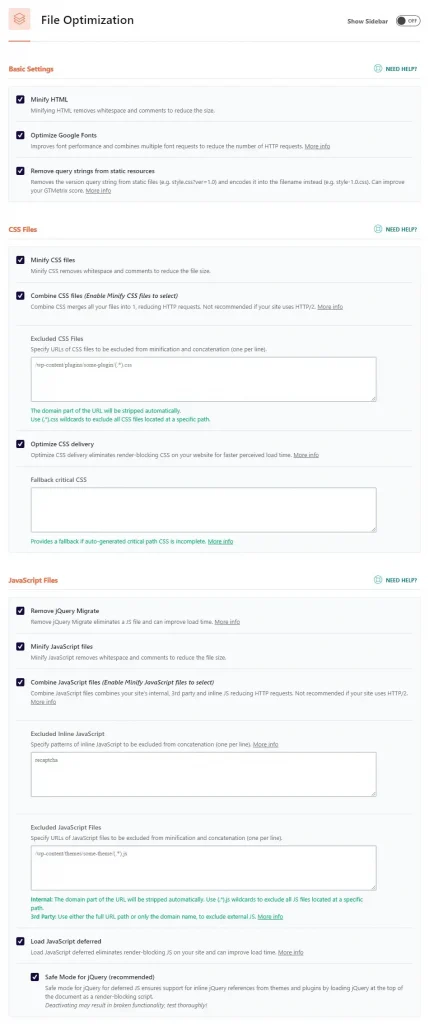 Optimizing files at the File Optimization task will help you find features such as:
Minify HTML: Compress HTML.
Combine Google Fonts files: Merge Google Fonts files.
Remove query strings from static resources: Remove query strings from JS, CSS files.
Minify CSS files: Compress CSS files.
Combine CSS files (Enable Minify CSS files to select): Combine CSS files into one, requires the Minify CSS files feature to be enabled first. This feature should not be enabled if your website supports HTTP/2.
Excluded CSS Files: Removes CSS files that you don't want to compress and merge, helping to solve interface breakage.
Optimize CSS delivery: Optimize the display of CSS files, help you fix CSS errors that block content from displaying on Google PageSpeed ​​Insights.
Remove jQuery Migrate: Removes a JS file and can improve load times.
Minify JavaScript files: Compress JS files.
Combine JavaScript files (Enable Minify JavaScript files to select): Combine JS files into one, requires Minify JavaScript files to be enabled first. This feature should not be enabled if your website supports HTTP/2.
Excluded JavaScript Files: Removes JS files that you don't want to compress and merge, helping to solve interface breaks and feature failures.
Load JavaScript deffered: Optimize the loading of JS files, help you fix JS errors that block content display on Google PageSpeed ​​Insights.
Safe Mode (recommended): Appears if you enable Load JavaScript deffered. You should tick this box so that the jQuery files are loaded first, limiting interface breakage and feature errors.
Media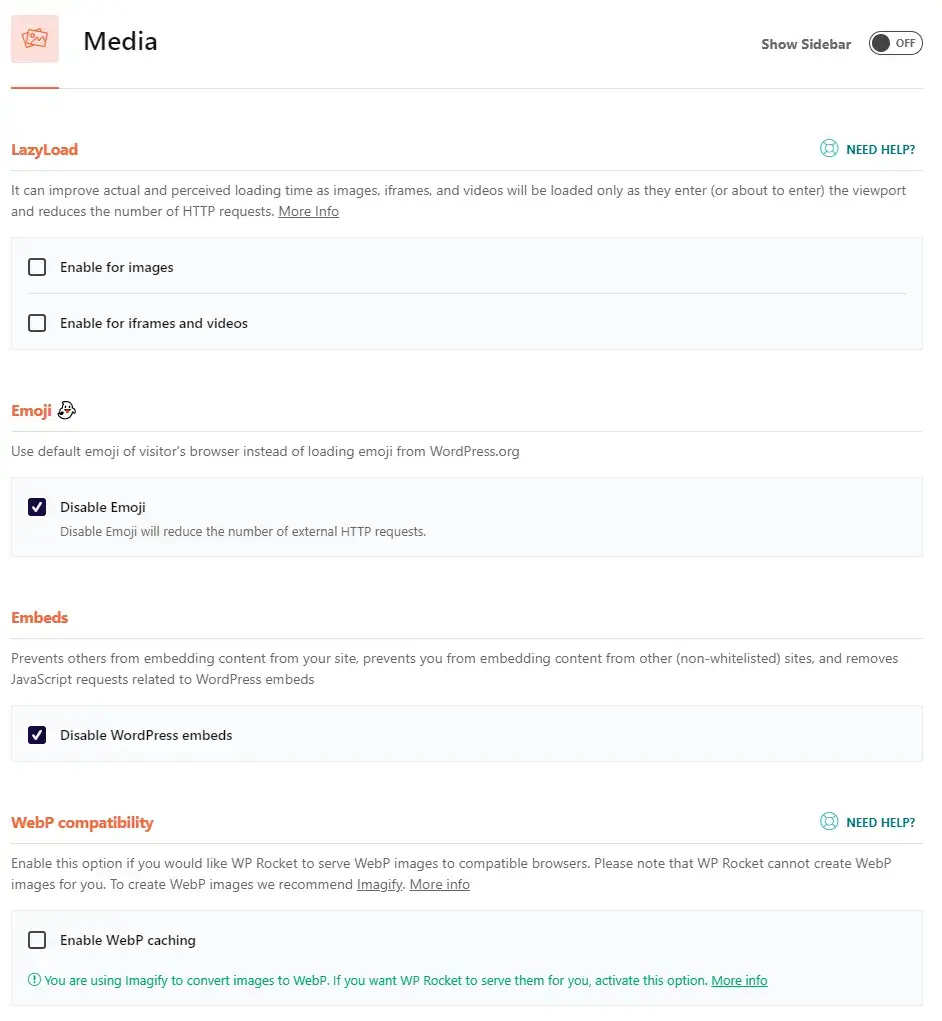 You can find out more about some of the features at the WP Rocket Media, including:
Enable for images: Enable lazyloading for images.
Enable for iframes and videos: Enable lazyloading for iframes and videos.
Disable Emoji: Disable Emoji (emoji emoticons in WordPress).
Disable WordPress embeds: Disables Embed Script.
Enable WebP caching: Enable WebP image caching.
Preload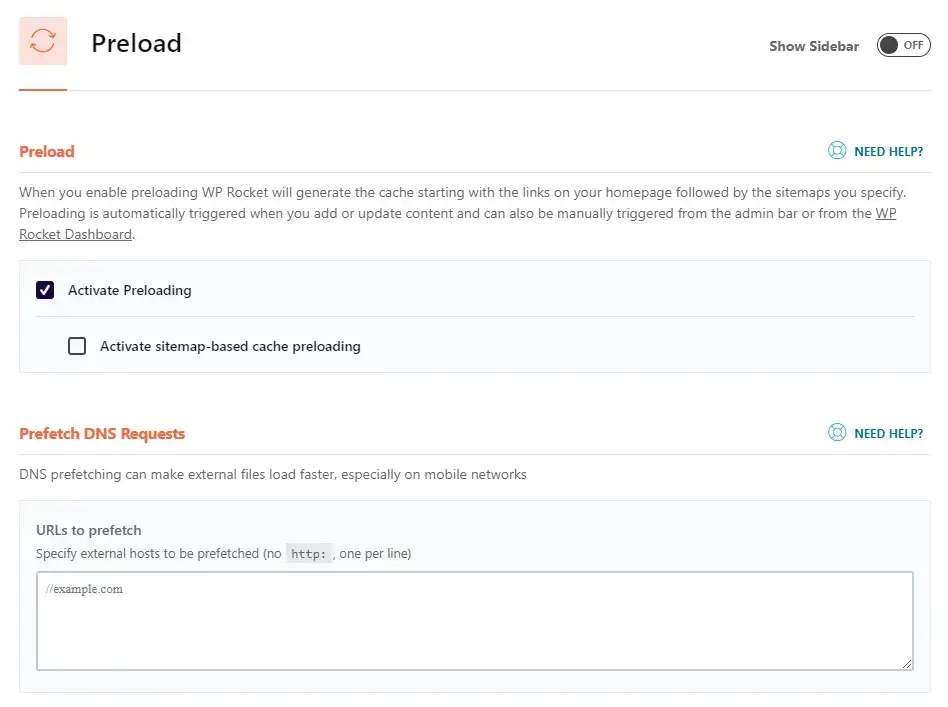 Preload is a preload feature that makes it simple to enable XML sitemaps with a variety of fast preloading features. Customers who access WordPress from devices, particularly mobile ones, will find it more quickly thanks to this feature.
Active Preloading: Enables preloading.
Activate sitemap-based cache preloading: Enable preloading according to XML Sitemaps.
URLs to prefetch: DNS prefetch (DNS prefetch) can make files off-host load faster, especially on mobile networks. Enter the URLs of the files you want to prefetch in this field.
Advanced Rules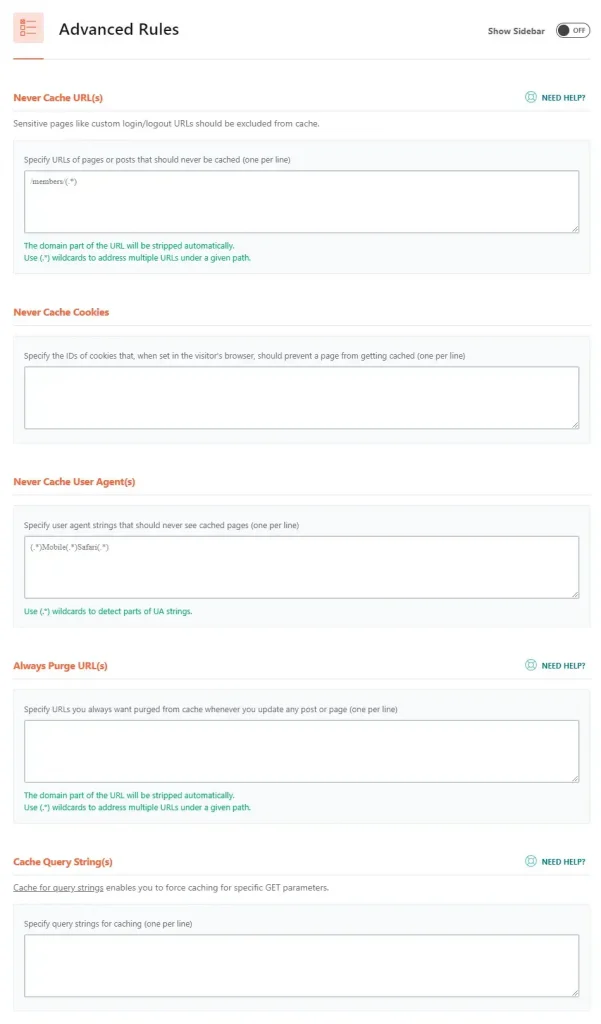 There are numerous tasks that can be used in this WP Rocket feature, such as:
Never Cache URL(s): Enter the URLs that you do not want to cache.
Never Cache Cookies: Enter the IDs of the cookies that you do not want to cache.
Never Cache User Agent(s): Enter the string of the user agents that you do not want to cache.
Always Purge URL(s): Enter the URLs that you want to clear the cache when posting or updating articles.
Cache Query String(s): Enter the query strings you want to cache.
Database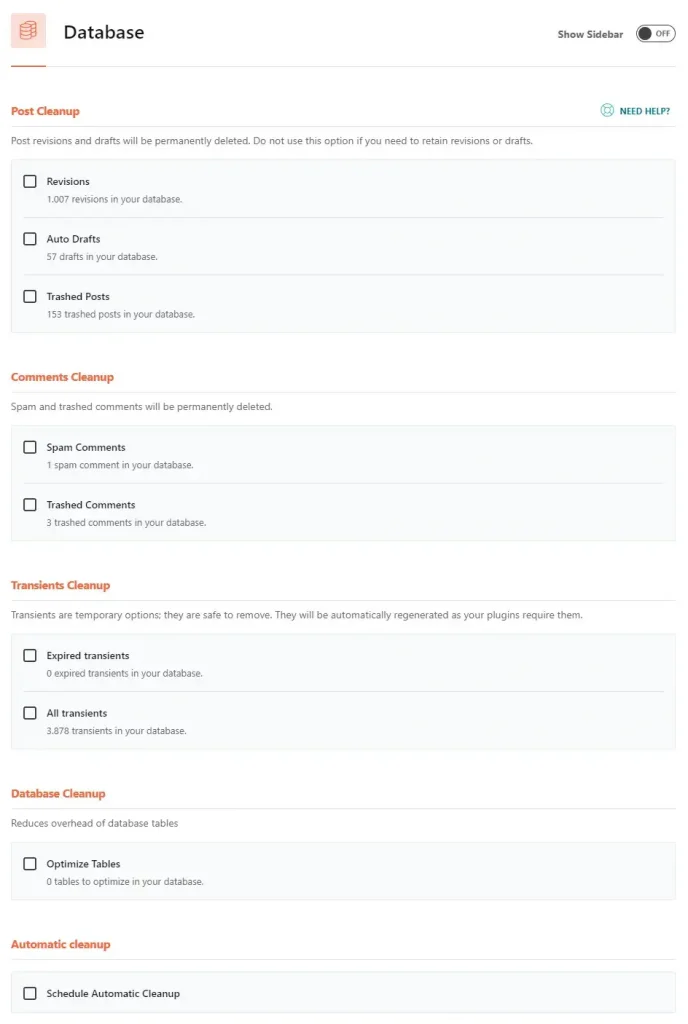 Before performing this function, you need to back up your data first to avoid unexpected errors.
Revisions: Remove revisions.
Auto Drafts: Delete automatically saved drafts.
Trashed Posts: Delete junk posts (in the Trash section).
Spam Comments: Delete spam comments.
Trashed Comments: Delete spam comments (in the Trash section).
Expired transients: Delete expired transients.
All transients: Delete all transients.
Optimize Tables: Optimize the tables in the database.
Schedule Automatic Cleanup: Set up database cleaning on a daily, weekly or monthly basis.
CDN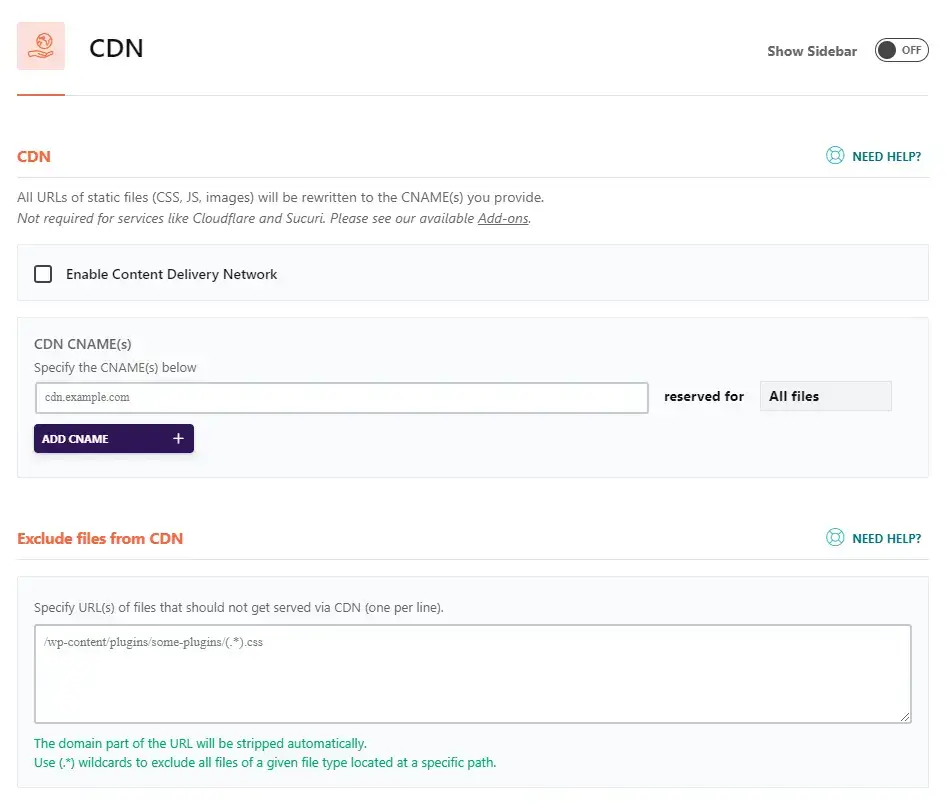 This is the important content delivery network for running full files, images only, CSS and JS, JS only, or CSS only on the CDN feature.
Enable Content Delivery Network: Enable this feature if your website uses CDN (MaxCDN, KeyCDN…). If you use CloudFlare, no activation is required.
CDN CNAME(s): Enter your CDN link here, such as cdn.example.com. There is also an option that allows you to run the entire file, only images, CSS and JS, only JS or only CSS on the CDN.
Exclude files from CDN: Enter the URLs of the files that you do not want to run on the CDN.
Heartbeat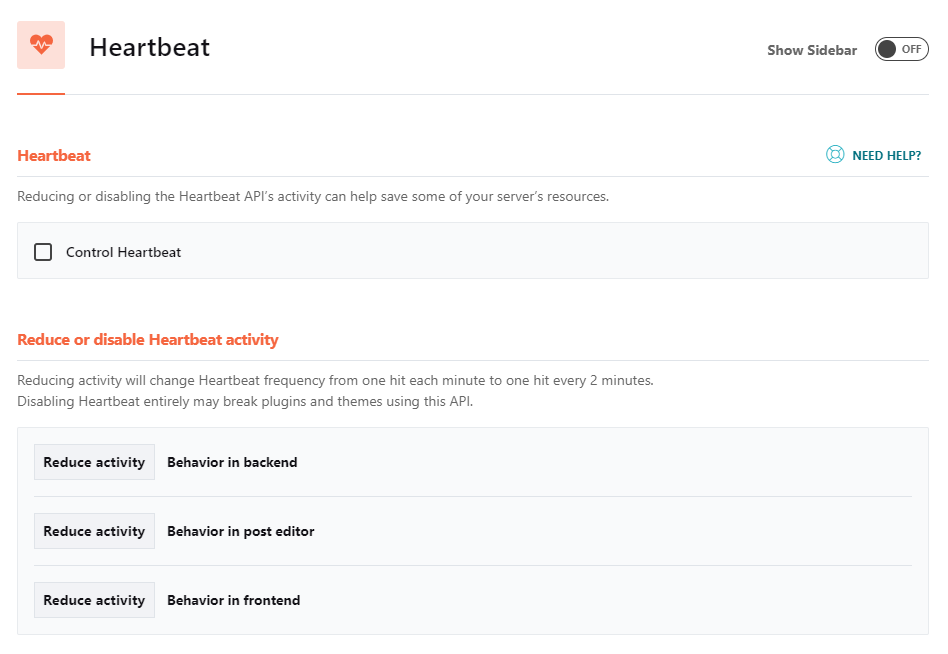 This function can change the structure of the website, you should consider when using this function.
Control Heartbeat: Reduce or disable API operations, which can help limit resource usage on your server.
Behavior in backend: Admin interface.
Behavior in post editor: Editor tools.
Behavior in frontend: User interface.

Reduce activity: Reduce activity (recommended).
Do not limit: No limit.
Disable: Disable the draw.
Tools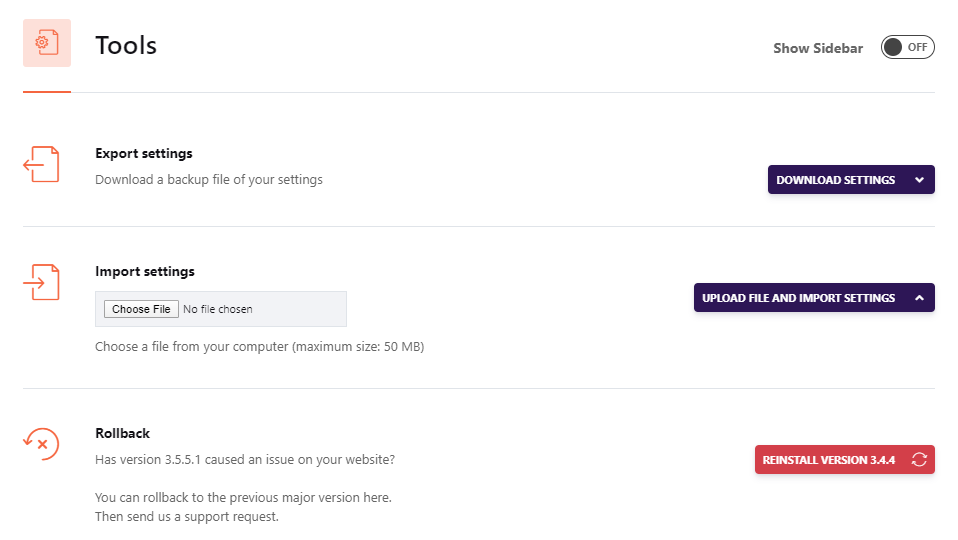 Export settings: Allow you to download the WP Rocket plugin configuration file to your computer. You can use this file to quickly set up the plugin on other websites.
Import settings: Allow you to upload the WP Rocket plugin configuration file from your computer.
Rollback: This feature will allow you to downgrade WP Rocket to an earlier version in case the current version is faulty or incompatible with the website.
WP Rocket Pros And Cons
Configuring WP Rocket is simple, easy to use and user-friendly with clear, easy-to-learn features. When using this plugin you will get some other advantages such as:
Use WP Rocket for both mobile and desktop versions.
Easily store some accessible files on the user's device.
Cross-Origin support for professional web fonts, effective and sustainable SEO support.
Can support and combine with third-party plugins and themes easily.
WP Rocket will automatically handle related tasks quickly.
Besides the advantages, WP Rocket also has some disadvantages such as:
WP Rocket only works and is compatible with WordPress.
Some similar caching tools have much better features than WP Rocket. This plugin also cannot convert the image format to the .webp extension, which is a trend on WordPress today.
The paid version and the free version are very different in terms of usage. The free version of WP Rocket is almost nothing outstanding.
Conclusion
WP Rocket is a powerful caching plugin for your WordPress website. And if you're interested in learning about other excellent plugins like this one, check out our article on the best WordPress plugin.