Do you want to choose the finest domain registrar for your WordPress website? Domain registrars are the companies in charge of registering and administering domain names for all websites worldwide.
Selecting the right domain name registrar is important since there are several ways to be misled. In this article, we will show you how to choose a right domain registrar.
What is a Domain Name Registrar
A domain name registrar is a corporation that sells and registers domain names. ICANN (Internet Corporation for Assigned Names and Numbers), a non-profit body in charge of domain name management, has accredited all domain name registrars.
Everyone can utilize the internet thanks to domain names. To reach websites without domain names, you must input long strings of digits known as IP addresses.
Domain names fix this problem by allowing websites to select addresses that are easy to remember, such as wplegible.com or google.com.
ICANN permits firms to apply for accreditation and become domain registrars in order to make domain names more widely available.
These firms then compete to offer domain name licenses, allowing you to obtain better service and tools when you buy your domain name.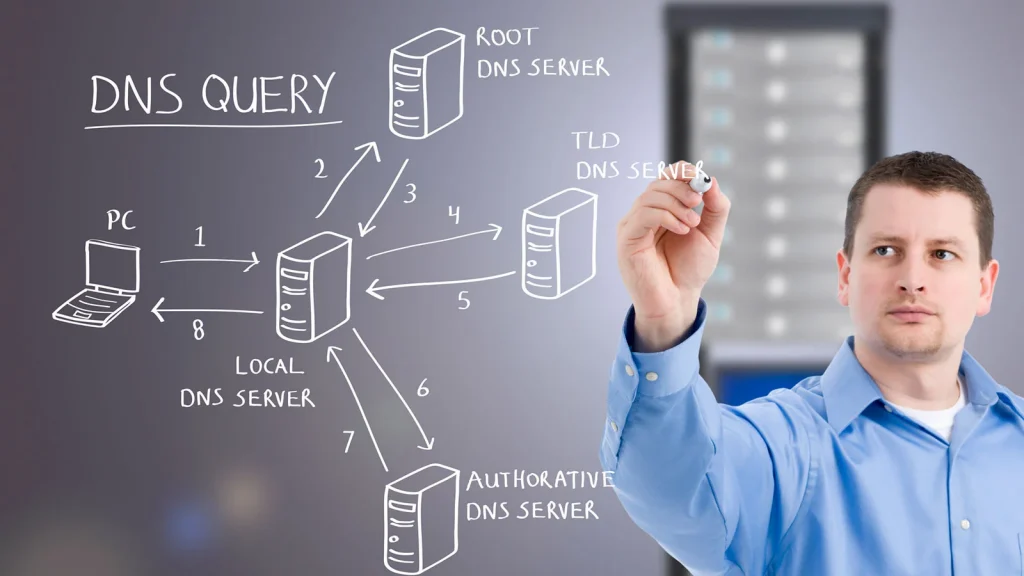 All domain name entries are kept in a centralized database known as the registry. To be recognized, a domain name must be entered into that database together with all relevant information.
ICANN authorizes a domain name registrar to make updates to your domain name's information in the database on your behalf. A domain name registrar also offers simple tools for making those adjustments through your web browser.
How to Choose The Right Domain Registrar
Not all domain registrars are authorized to sell all domain extensions. Some domain registrars, for example, can only offer domain names with country-specific extensions (like .io, .in, or .ly).
Along with domain name registration, each domain registrar may provide other services. Some registrars may provide inexpensive domains as a promotional deal, but others may provide free add-ons to attract clients.
Pricing and Registration Period
The first thing you should look at is domain name costs. Some domain registrars, for example, may offer cheap upfront rates for the first year of registration, but their renewal prices might be much more.
A domain name can be registered for a minimum of one year. However, certain businesses may require a longer registration time, such as two years. A domain name can be registered for up to ten years at a time.
If you are purchasing a new website, we recommend registering your domain name for one year. You may enable automatic renewal to prevent your domain from expiring.
You should also look into any additional costs for domain transfers, renewals, or other expenses.
Domain Transfers
Domain names can be transferred from one registrar to another. Normally, you wouldn't need to transfer your domain name right away, but if you're unsatisfied with your current domain registrar, this should be an easy choice.
The first thing to remember is that you cannot transfer a domain name within the first 60 days after registration. ICANN determines the beginning period. After that, you are free to transfer it to any other registrar.
Most domain registrars make it simple to transfer domain names without incurring additional fees. However, some may try to complicate matters or demand an additional price to remove the domain lock.
Before purchasing a domain name from a registrar, make sure you read the domain transfer policy.
Domain Expiration Policies
Domain names are registered for a set period of time. You have the option to renew your domain registration before it expires. If you fail to renew your domain name, it will expire and anybody can register it.
This means that someone might take control of a company's domain name. You may prevent this from happening by enabling auto-renewals for your domain name.
Even if you utilize the automatic renewal function, you should check the expiration policy of your domain registrar. Some domain registrars provide a grace period even after the domain has expired. You can renew your expired domain name within this grace period.
Bad domain registration providers, on the other hand, will quickly auction off your expired domain to the highest bidder.
We've heard plenty of horror tales about business owners who lost their domain name because their credit card expired and their registrar didn't provide a grace period. This is one of the many reasons why it is critical to select the correct domain name registrar.
Add-on Services
You should also look into what other services your domain registrar provides. While you may not use these services right now, it is useful to know that they are available.
Domain privacy, domain parking, extended expiration protection, and other services may be available as add-ons. Some domain registrars may also offer WordPress hosting, email hosting, website builders, email marketing services, and other services.
What to Look for When Choosing a Domain Name Registrar
Due to the high level of competition in the domain registration industry, you will come across organizations with really appealing offers. While these offers may appear to be appealing, there may be some drawbacks that you are unaware of.
Here are a few things to look out for when selecting a domain name registrar.
Add-on Pricing
When you acquire a domain name, certain domain name registrars will immediately pre-check add-on services. If you do not uncheck those choices, your bill will be much higher. A.com domain name should not cost more than $14.99 per year. If it does, it should be a red flag.
Pay attention to the checkout page and uncheck any unnecessary registrar services or upsells, such as WHOIS Guard. Furthermore, it's a good idea to double-check the entire amount charged on your credit card accounts.
Bad User Experience
Most domain registrars strive to make their websites user-friendly in order to retain your business. Some domain registrars, on the other hand, do the exact reverse.
This would make changing domain name settings such as nameservers difficult. You'll need to do this if you wish to move your domain to a new server or registrar.
The simplest method to find this is to search for domain registrar reviews online. Keep in mind that relatively few satisfied consumers publish internet evaluations, so read them thoroughly.
Hidden Fees
When you choose a domain registrar, you should also search for hidden prices and fees.
Some domain registrars may provide discounted domains for first-time registrations. Most newcomers are unaware that the renewal cost of the domain is frequently extremely different, if not greater.
All reputable domain registrars make it simple to transfer your domain name to another provider. Some, though, will charge an extra fee.
Hope that you can understand how to choose a domain registrar. If you want to see more post like this, please visit our website.