Trying to decide between Elementor free vs pro? The free version is one of the most popular WordPress.org page builder plugins, but there are also fascinating commercial editions that bring a plethora of new capabilities.
So should you open your wallet and pay for Elementor Pro? Or are you OK with the free version on WordPress.org?
In this post, we'll answer that question by analyzing what you receive with Elementor Free and Pro. We'll then offer some recommendations depending on what you want to use Elementor for on your website.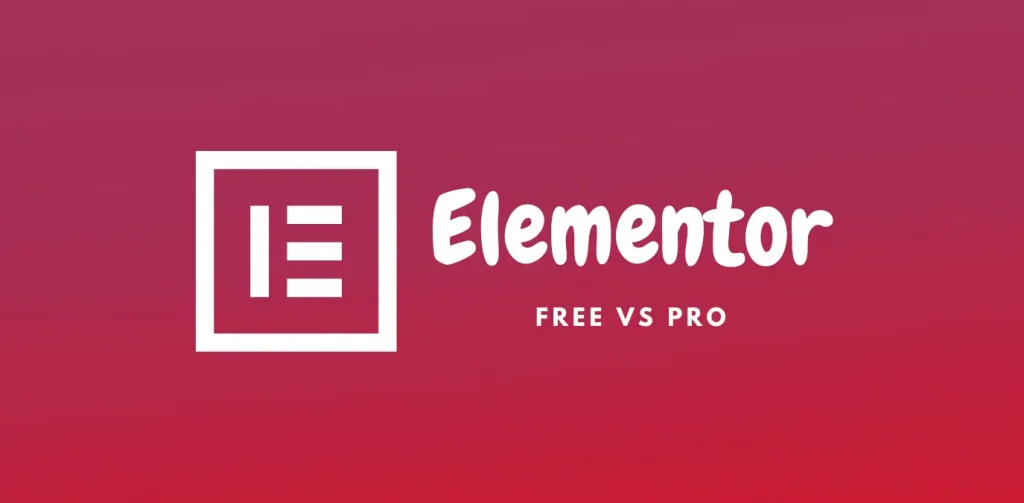 What is Elementor?
Elementor is a Page Builder Plugin that allows you to easily create beautiful WordPress pages. You can already own a Website with a simple drag and drop. As a result, even those who are unfamiliar with code can create their own website using Elementor.
At its core, Elementor is designed for speed. As a result, you will find it very quick to process all requests. This plugin constructs pages directly front-end, which means it will edit pages with a visual editor for you to see.
It has widgets ranging from text to images to areas displaying testimonials, customer reviews, sliders, icons, Tabs, social media, and so on. Each widget will have a method for configuring it. Each widget will have its own setup process, but they are simple to use.
You can also use this plugin to add elements created by other WordPress plugins. Furthermore, Elementor includes a numerous of ready-made templates that you can use and edit right away. You can edit any item on the page or replace it with your own content with a few simple clicks.
Elementor is one of the most popular Plugins due to its simple and convenient setup. WordPress is currently installed and used by over 5 million people.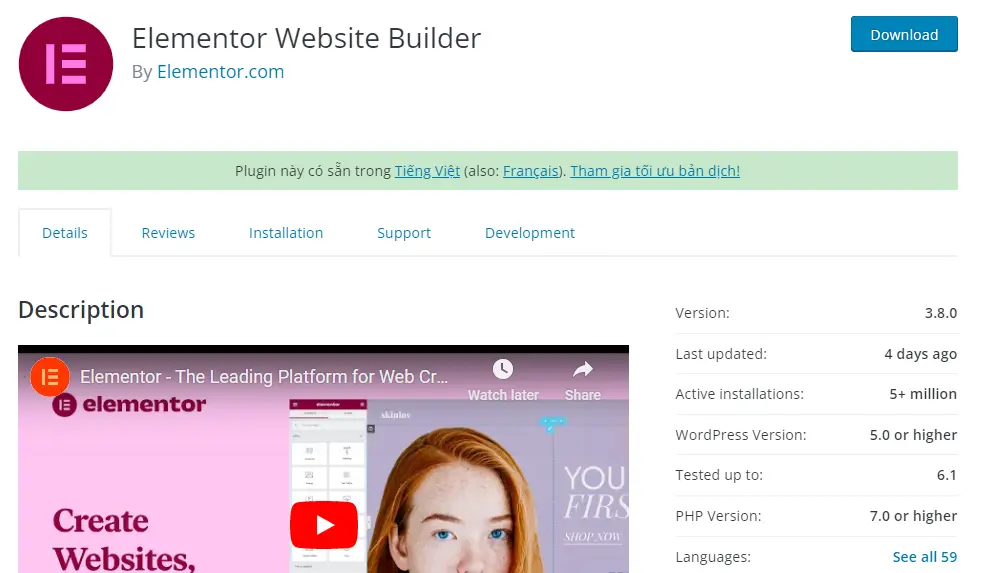 What is Elementor Pro?
Elementor Pro is an extension of Elementor that provides you with a wide range of professional tools to help you speed up your workflow and design.
The key features of the Pro version are as follows:
Theme Builder allows you to modify every aspect of your theme.
Forms can be visually designed and seamlessly integrated.
Professional blocks and templates
Professional widgets and features that are essential.
Elementor team is available 24 hours a day, seven days a week.
Elementor Free vs Pro
Below, we will list out the features that the free version does not have so that you can have a better overview of Elementor free vs pro.
Customization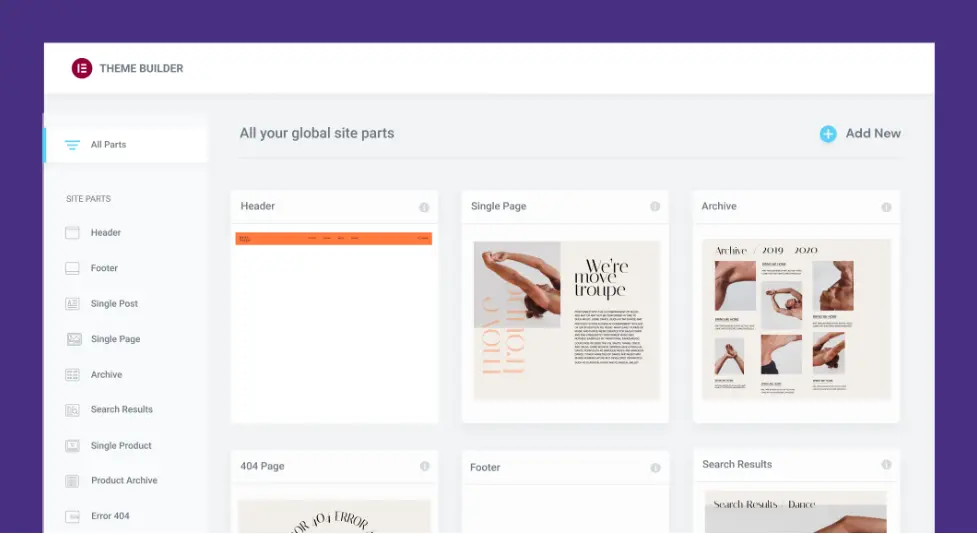 You are no longer limited by the limitations of your theme when using Elementor Theme Builder. Elementor allows you to visually design your header, footer, archive page, single posts, and all other parts of your site. This works with any WordPress theme and does not require any coding. This solution is not available in any other theme or plugin. You can complete projects much faster than ever before by making the entire web design process visual and code-free.
Visual form builder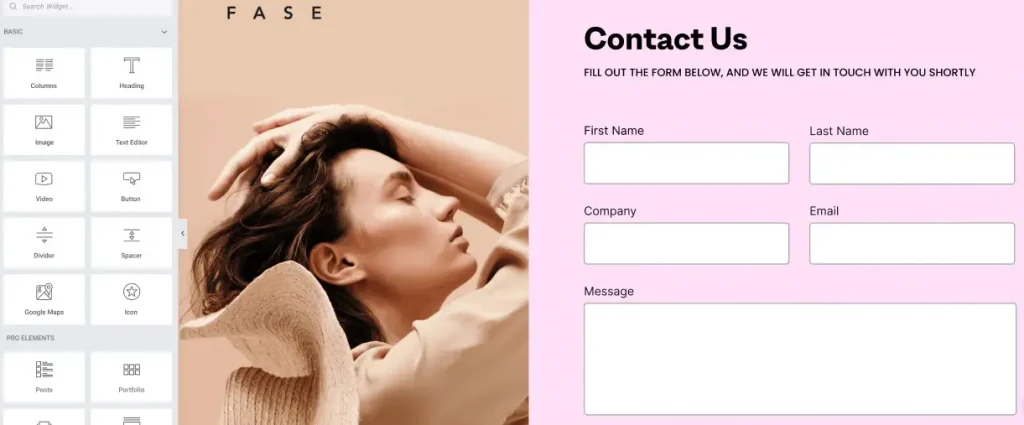 Contact forms are an essential component of any website because they serve as conversion and lead generators. The Forms widget in Elementor Pro is revolutionary because the entire process of managing them is visual. Create your forms on the front end, then connect them with a few clicks to any automation marketing platform or Customer Relationship Management of your choice.
Template library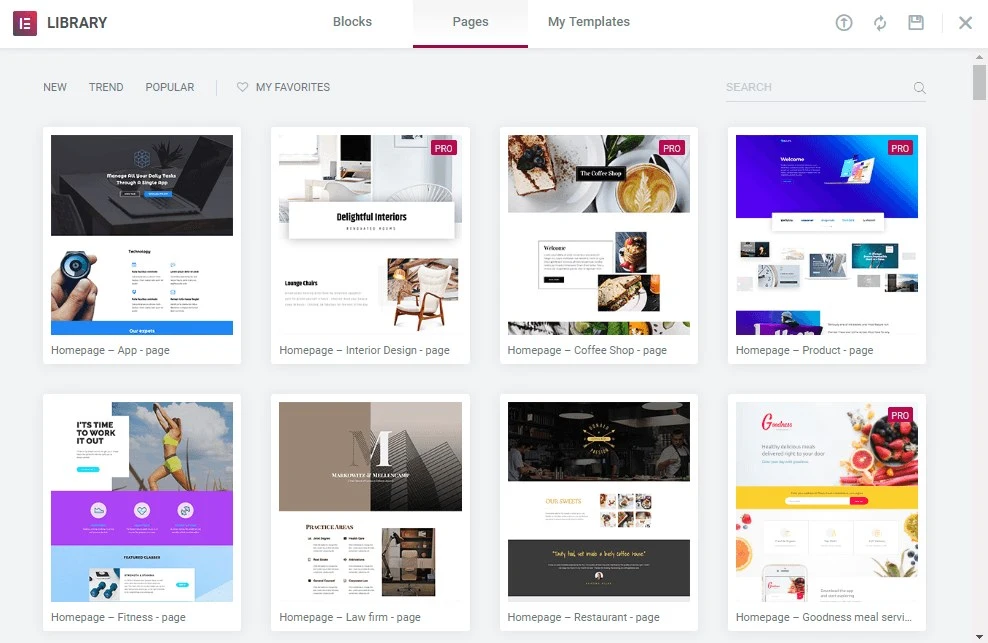 Elementor Pro includes a numerous of additional professionally designed templates and blocks that can be easily customized to create stunning websites. The Pro widgets are integrated into the templates and blocks, allowing you to create pages with slides, animated headlines, forms, and other important Elementor Pro features.
Widgets and features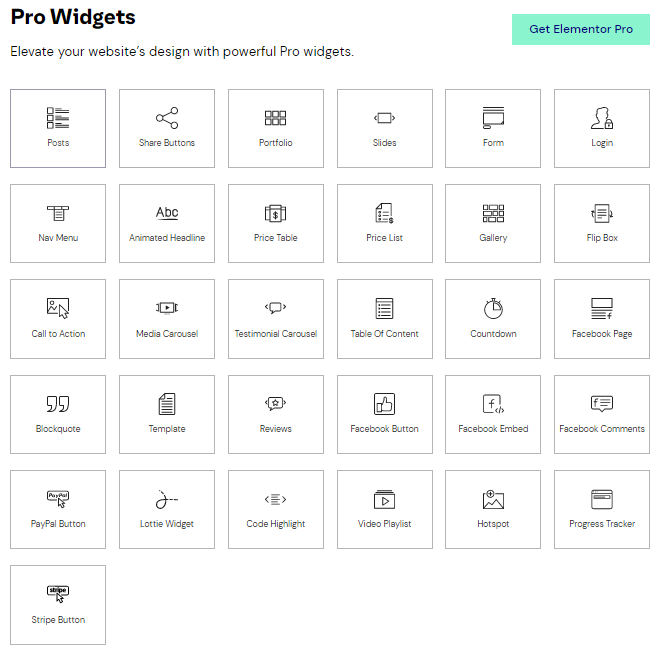 Elementor Pro includes some essential widgets and features for any professional web designer. These include Animated Headlines for eye-catching headline design, Posts widget for displaying blog posts beautifully, WooCommerce widgets, Slides, Media Carousel, and custom fonts.
How to Decide Between Elementor Free vs Elementor Pro for Your Own Website
So after knowing what outstanding features the pro version has, should you use the free or paid version?
To begin, it is critical to emphasize that not everyone need Elementor Pro. Many functionality and customization possibilities are available in the free edition.
The premium edition, on the other hand, can provide excellent value for money. Additional features, themes, and blocks can help you create something truly unique. Furthermore, the theme builder function provides you with unmatched flexibility over the appearance and feel of your website.
In a nutshell, the following are the greatest ones for deciding between Elementor free vs pro:
If you just need to design a simple but functional website, then the free edition of Elementor will definitely be enough. It comes with everything you need to make visually beautiful pages and posts, as well as some non-standard features like call-to-action (CTA) buttons and progress bars.
However, if you want to be able to personalize practically every aspect of your website's look, Elementor Pro will provide you with the necessary possibilities. You can basically develop your own theme, which is useful if you want your website to stand out from the crowd. Elementor Pro is also an excellent choice if you want to add features like contact forms and price tables to your website without having to install a slew of different plugins.
The most crucial difference between Elementor free vs pro is the pricing. Fortunately, the pro edition for a website is $59 per year and includes all of the features stated above.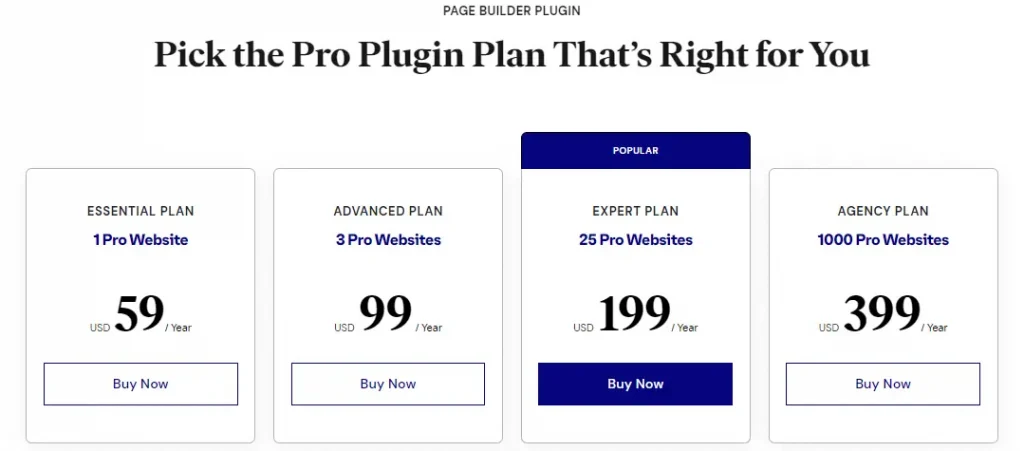 Conclusion
This post has highlighted the benefits of Elementor Pro. Simply begin with the free version of Elementor and see if it meets your requirements.
And if you ever feel restricted, you can upgrade to Elementor Pro easily by uploading the Elementor Pro plugin. There is no configuration required, and you will not lose any of your work.
If you still have any questions about Elementor free vs pro, leave us a comment below.