Elementor themes and templates are the foundation for building a beautiful website. So how can you choose a good theme or template.
Elementor is a popular page builder plugin for WordPress. Its drag-and-drop interface allows you to effortlessly design bespoke layouts for your WordPress pages.
Because of the popularity of Elementor, many WordPress themes have Elementor support. However, determining which ELementor theme is perfect for your needs may be difficult.
In this post, we'll go through some of the greatest Elementor themes and templates for creating professional-looking websites.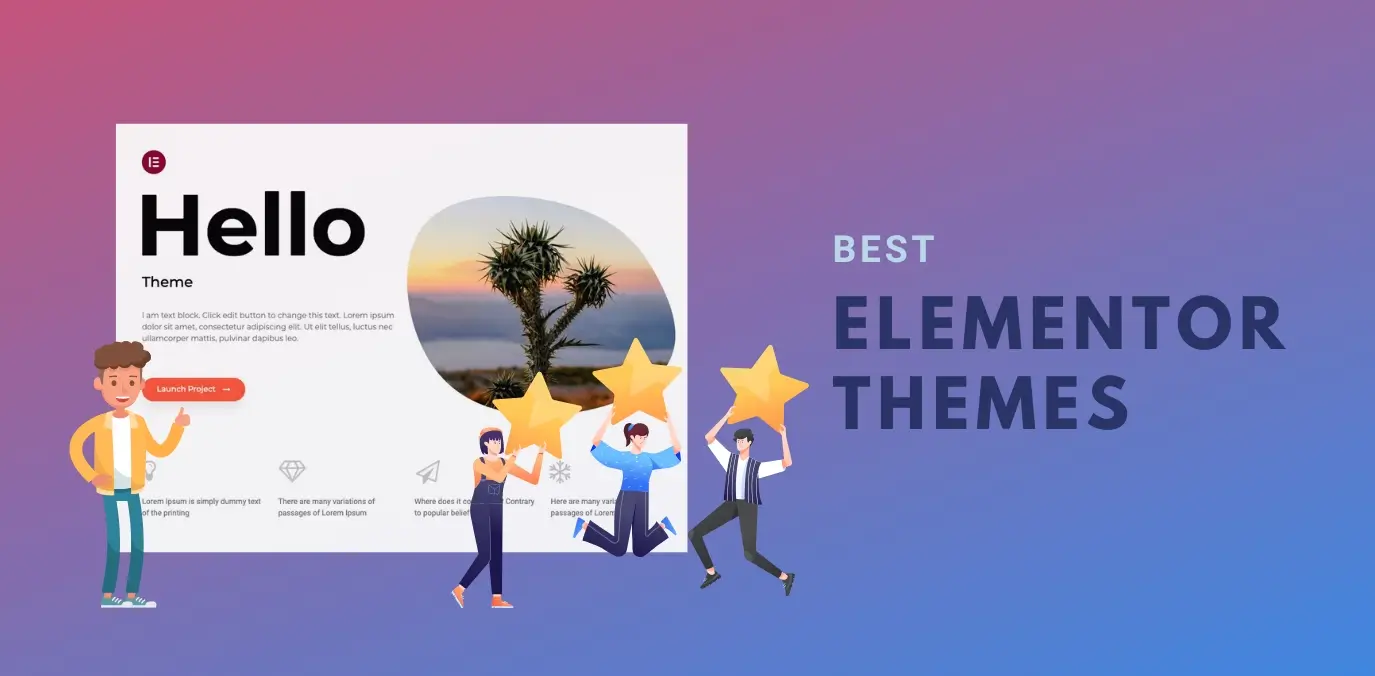 Difference Between Themes and Templates
Before diving into the top Elementor themes and templates, we will examine how the themes and templates differ.
A theme includes all of the necessary tools and layout design to build a website, blog, or online store.
A template, on the other hand, is a layout for a certain page or section of a website. You can easily utilize the template to create bespoke web and landing pages.
Top 11 Elementor Themes and Templates
Here is our list of the best Elementor themes and templates for you.
Hello Elementor (Free)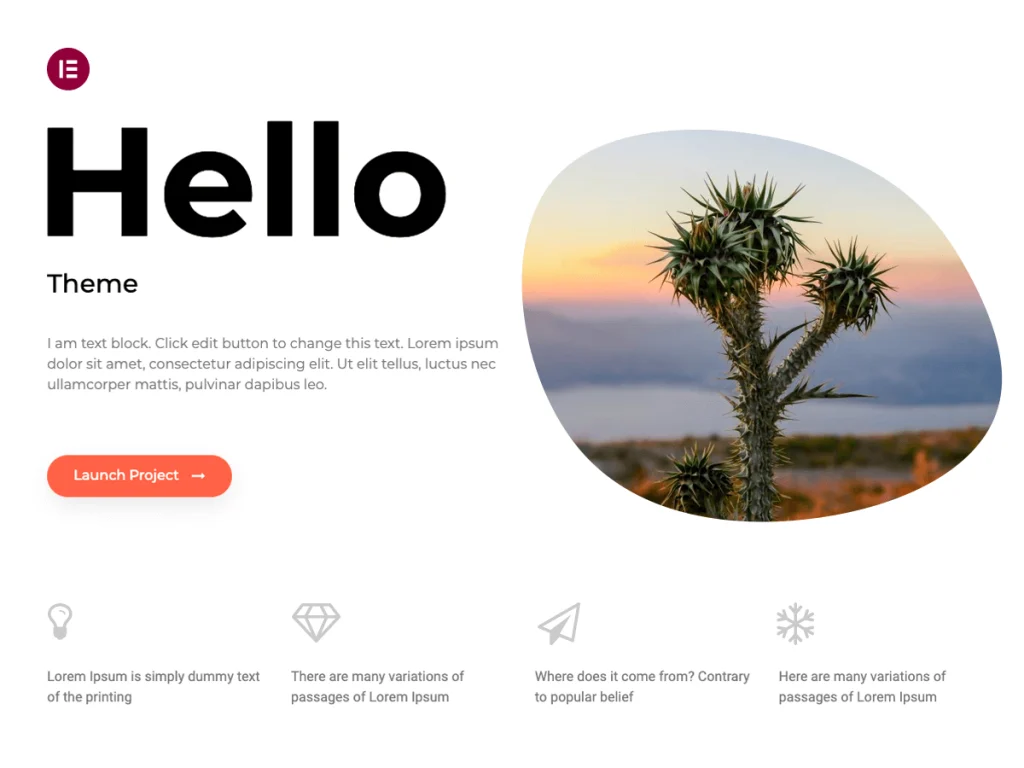 Hello Elementor is an original Elementor theme. It's simple and lightweight. The theme has minimal design to allow you to develop pages and customize modules from scratch with minimum compatibility difficulties.
If you're new to page builders, we recommend starting with a theme that has minimal style. You may learn how to utilize Elementor modules and see them in action on a blank slate this way.
We propose Hello if you want to create every area of your website and aren't seeking for a theme with a distinct style. Furthermore, Hello is compatible with any Elementor template.
If you want to know more about this theme, then read our article about Hello Elementor.
Astra (Free and Premium)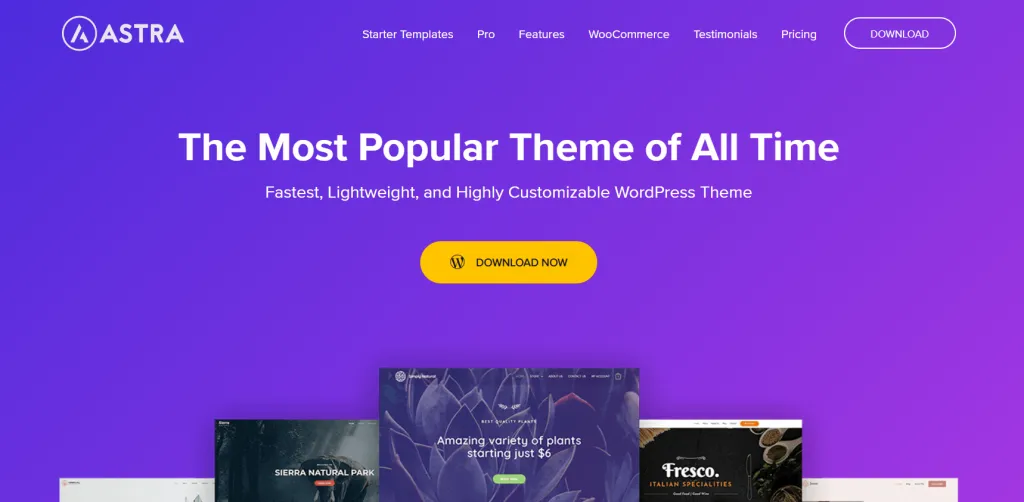 Astra is one of the most powerful Elementor themes that can be used to construct any type of website. It is completely compatible with the Elementor page builder plugin and allows you to personalize every part of your website.
It includes dozens of ready-to-use examples and beginner sites. Astra is extensively designed for speed and performance.
There is a free edition, however it does not have all of the basic sites. If you pick the free edition, you may also make modifications to your site using the WordPress customizer.
OceanWP (Free and Premium)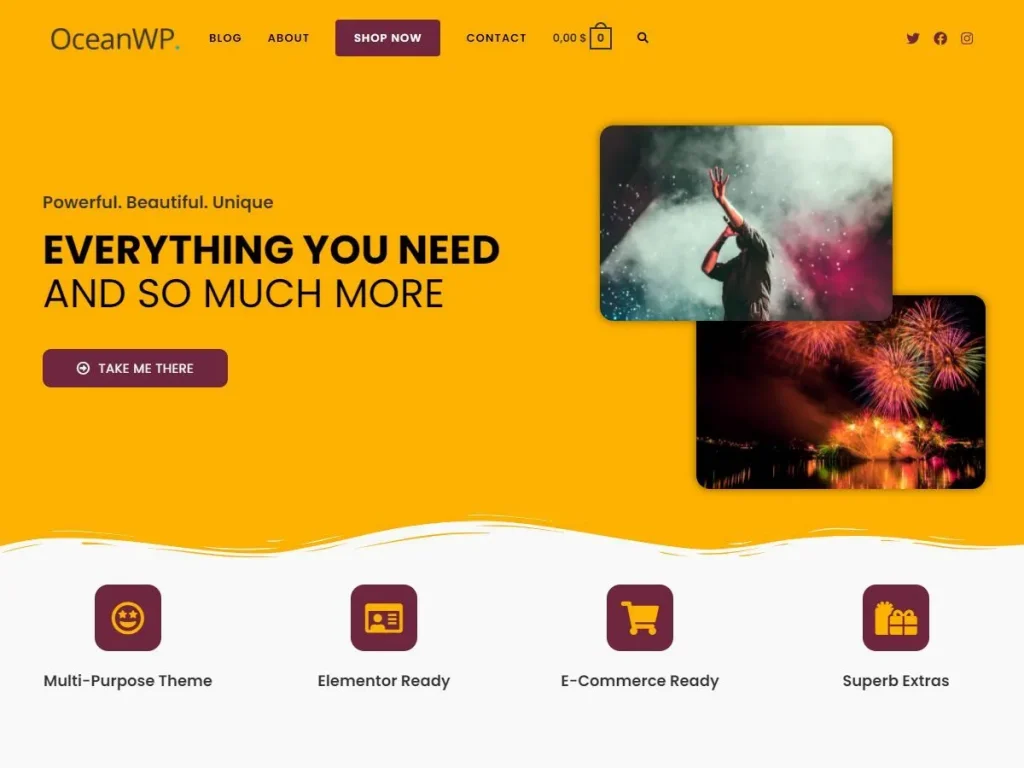 OceanWP is one of the Elementor themes designed from the bottom up to be compatible with Elementor and the Block Editor. It includes bespoke Elementor modules that are not available in the premium or free versions of the page builder.
In addition to Elementor compatibility, OceanWP has built-in features like as sticky headers, cookie alerts, login popup components, and the ability to white label the theme for customers. As a result, it may be a great alternative for agencies.
Custom Elementor templates and entire website demonstrations are also available from OceanWP. The OceanWP website has a list of various templates and demonstrations. If you like these designs, it could be worth investing on a premium license.
Customify (Free and Premium)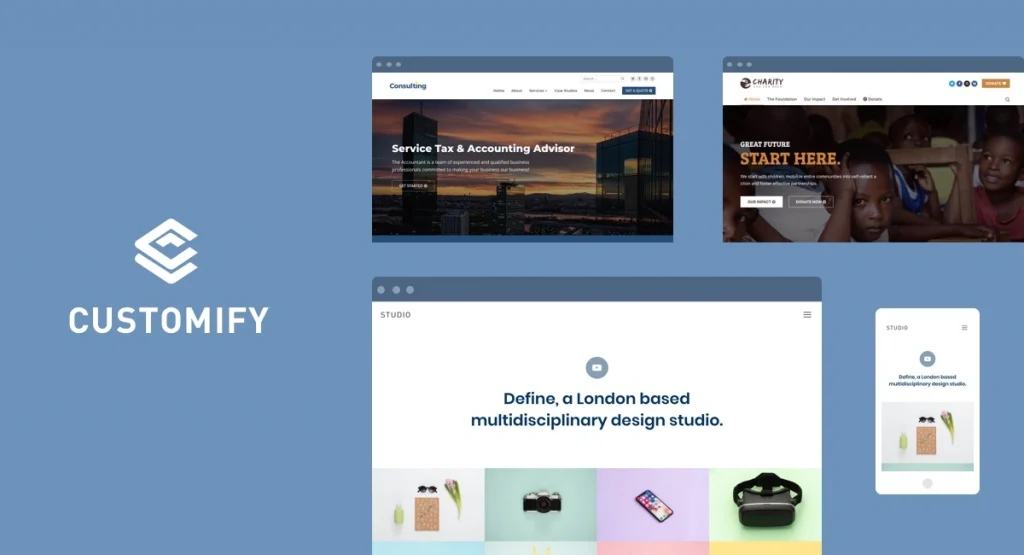 Customify is a free multi-purpose WordPress theme that works well with popular drag-and-drop website builders such as Elementor. It may be used to build a website for any type of business.
Using the WordPress customizer, you may change the colors, fonts, background, and navigation menus of the theme. Customify has been tested with all of the necessary WordPress plugins for building eCommerce websites.
GeneratePress (Free and Premium)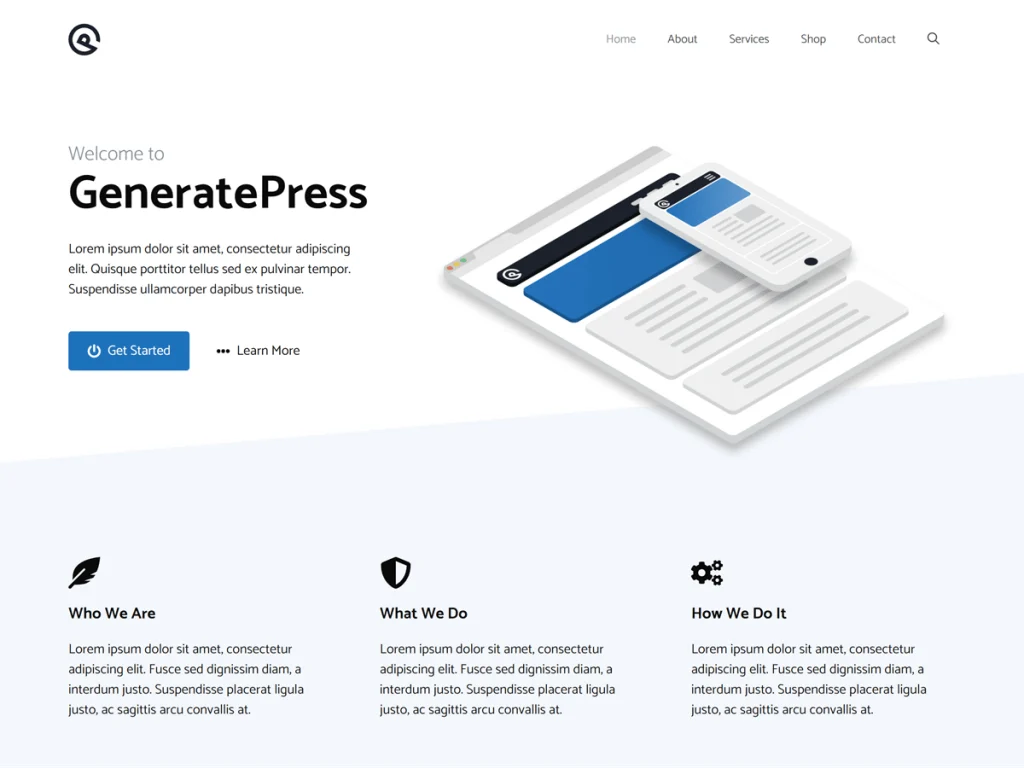 GeneratePress is one of the Elementor themes focused on compatibility. It's intended to function with as many plugins and website kinds as possible. If you purchase GeneratePress Premium, you will also have access to GenerateBlocks, a standalone page builder plugin.
The free version of GeneratePress is fully compatible with Elementor and provides exceptional website performance. You may utilize GeneratePress's built-in layout system alongside Elementor to create complex navigation menus.
One of the finest features of GeneratePress is that its premium licenses support up to 500 websites. As a result, this theme is ideal for agencies and freelancers that work with a large number of clients.
Hestia (Free and Premium)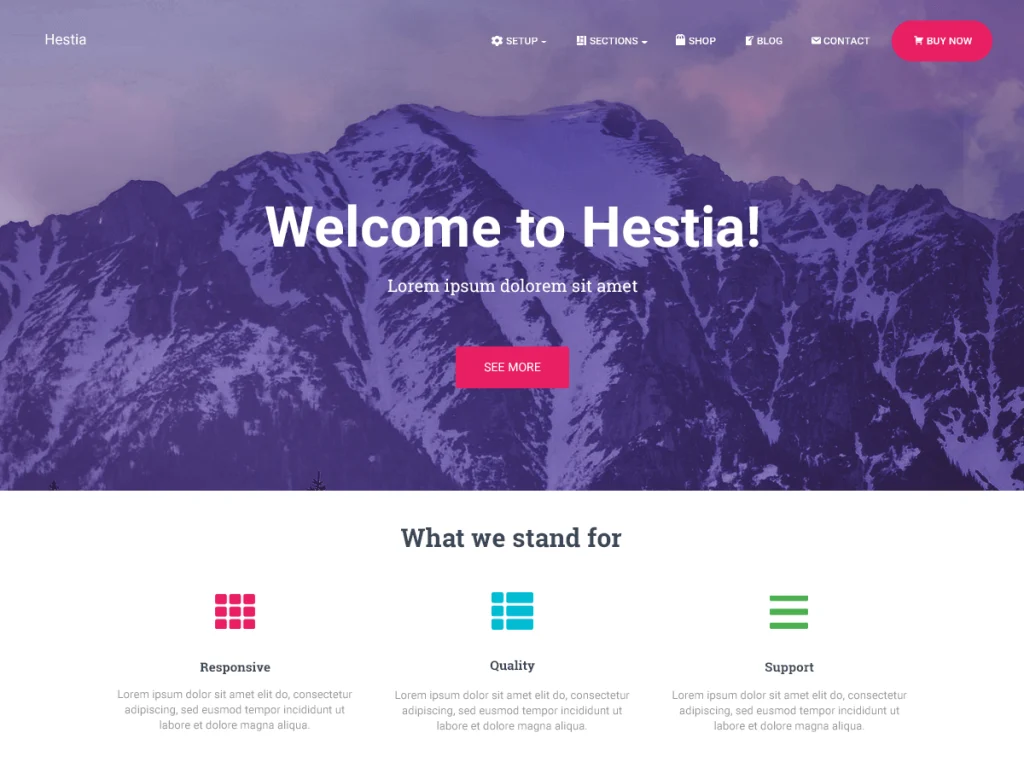 Hestia is a one-page design theme. If you look at the Hestia demo, you'll notice that it has everything a company website need. You may discuss which services you provide, emphasize crucial features, showcase items, and even include information about your employees on a single page.
Hestia may be used for more than simply one-page designs. The theme is compatible with the most common page builder plugins, such as Elementor. It comes with a variety of options for basic websites and is geared for quick page loading times.
Sydney (Free and Premium)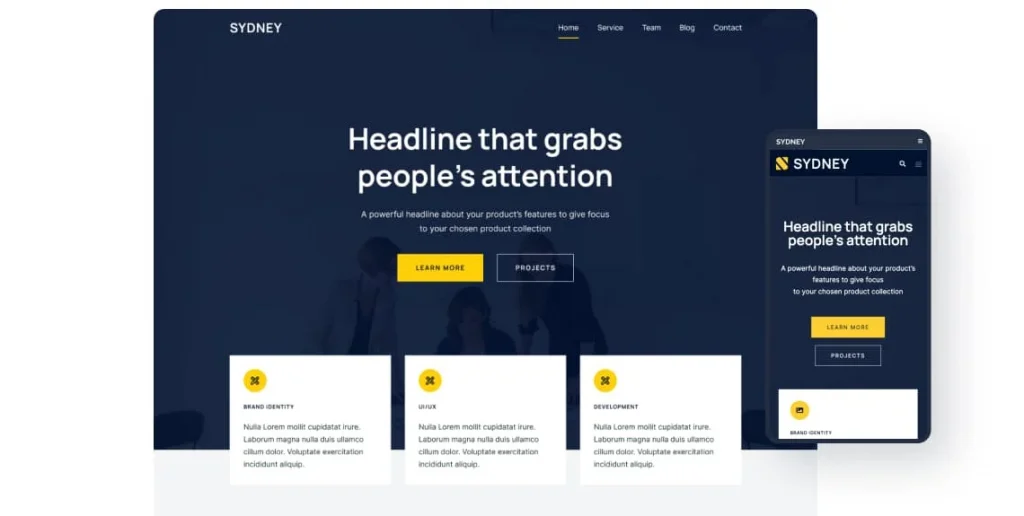 Sydney theme comes with an official recommendation from Elementor themes. This theme allows you to experiment with different header and menu styles.
The theme provides multiple blog post layout options as well as several button design options. As a result, Sydney might be an excellent location for blog-based websites.
You also get complete compatibility with Elementor. Sydney also provides a variety of website demos and page templates that can be imported and customized using the page builder. Sydney offers you access to new Elementor widgets that you won't find in the plugin's free or premium editions, making your job simpler.
Layers (Free)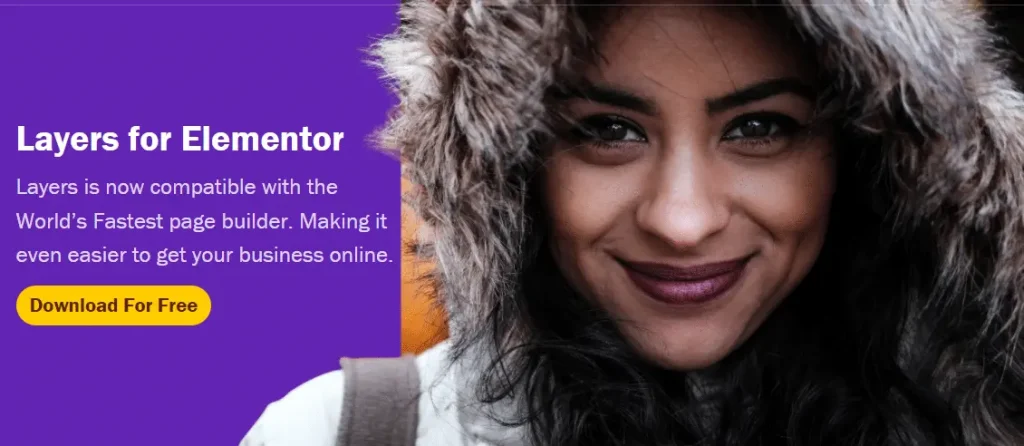 Layers was created to be one of the Elementor themes that anybody may use. It was one of the first themes that could be completely customized and tweaked using the WordPress customizer.
Layers was purchased by Elementor in 2019. It is now a completely free theme built to work in tandem with Elementor. Layers allows you to easily personalize your website by scaling the logo, altering the height of your header and footer, managing the space in menus, and more.
Elementor can modify everything that Layers does not allow you to change out of the box. Layers is a great alternative if you want to utilize an Elementor theme without too many frills (plus it's free).
Jupiter (Premium)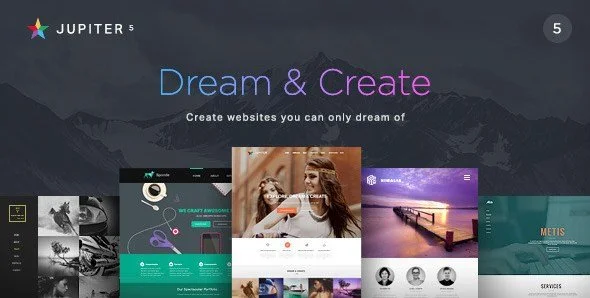 Jupiter is one of the Elementor themes that has the most pre-built website layouts. It offers over 450 complete site and page designs that are ready for personalization.
The theme has a number of customisation possibilities, however it works best with Elementor. Elementor also comes with a wide library of ready-to-use page parts, such as price tables, headers, and more.
Jupiter has a robust menu and pop-up builder. When such capabilities are combined with the theme's pre-built designs, you have a theme that can get websites up and operating in record time. If you need a personalized site quickly, we recommend Jupiter.
Avas (Premium)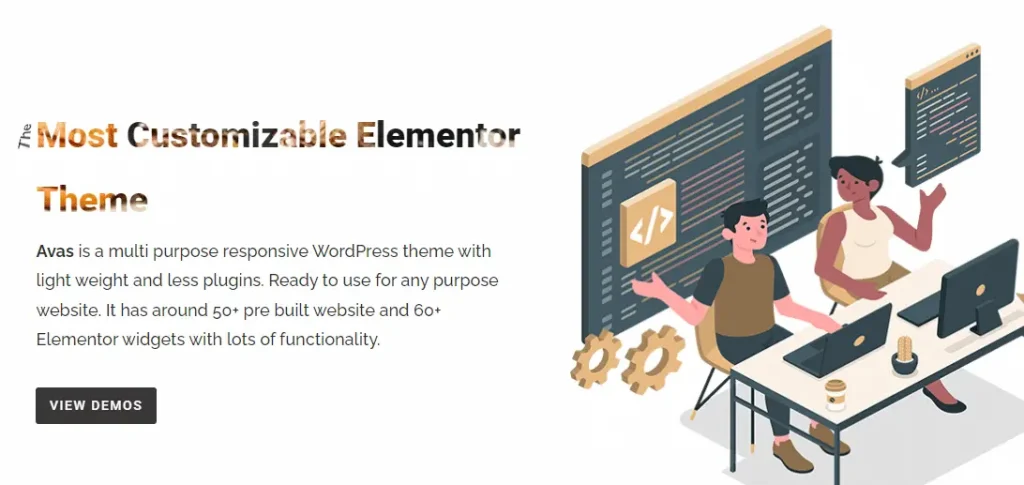 Avas is promoted as one of the multi-purpose Elementor themes. It is a lightweight theme with a large range of pre-built website themes (almost 60 options).
Avas stands out thanks to its Elementor integration. The theme has one of the most extensive collections of additional Elementor modules available. If you utilize Avas, you also receive over 60 additional Elementor widgets to help you customize your site.
Avas also allows you to select from several header alternatives in addition to these capabilities. In addition, the theme includes the Slider Revolution plugin. As a result, it may be appropriate if your website content is extremely graphic.
Neve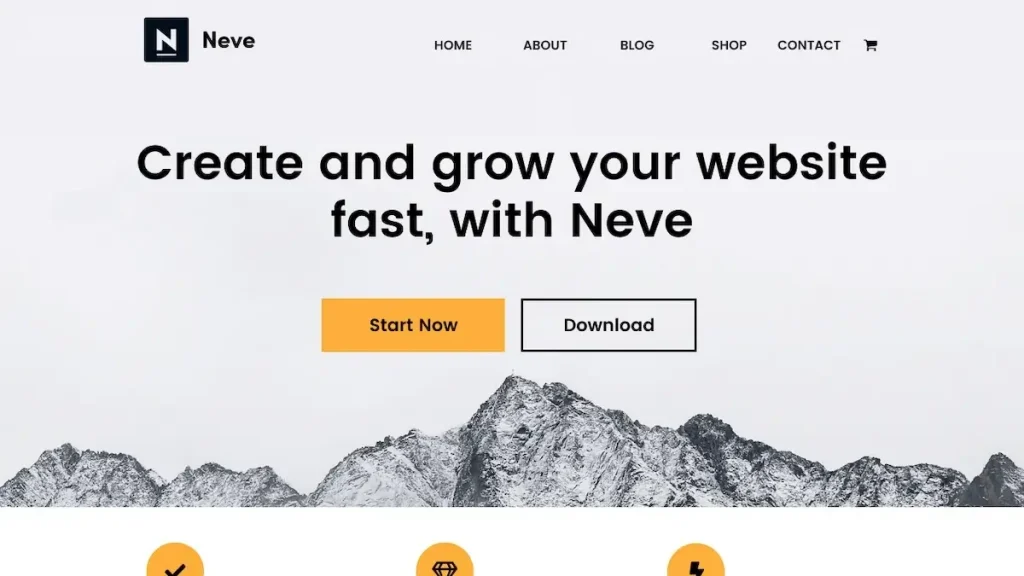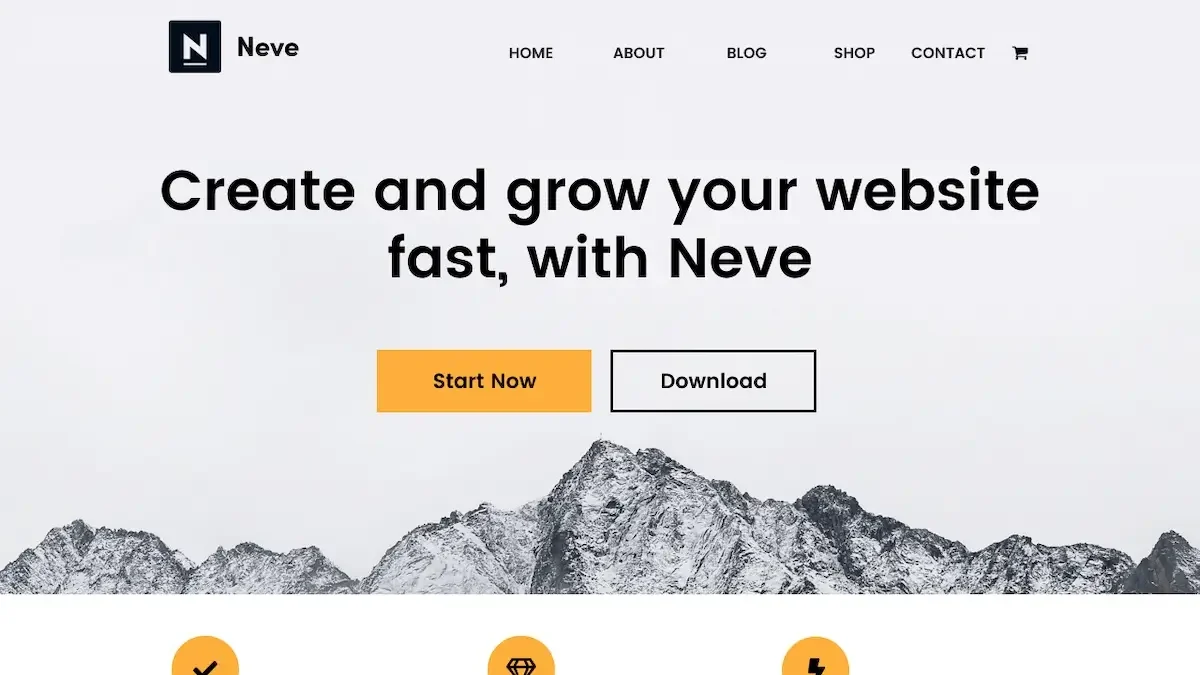 Neve is one of the mist lightweight Elementor themes that uses a minimalist approach to enable users to quickly build well-designed websites. It is only 29K in size.
The dashboard has a newbie guide function, free website templates (10 total) that can be readily imported, and the theme setting function is completely functional.
We hope this post aided you in your search for the top Elementor themes and templates.