Elementor is a fantastic WordPress page builder plugin. However, it is not perfect, and you will encounter issues from time to time.
So, how do you deal with difficulties when they arise? Using the Elementor Safe Mode.
Safe Mode is a secure environment that separates Elementor and WordPress from any themes or plugins that may be causing the error.
If you are unsure how to use the Elementor Safe Mode option, we hope this post would be helpful.
What Is Elementor Safe Mode?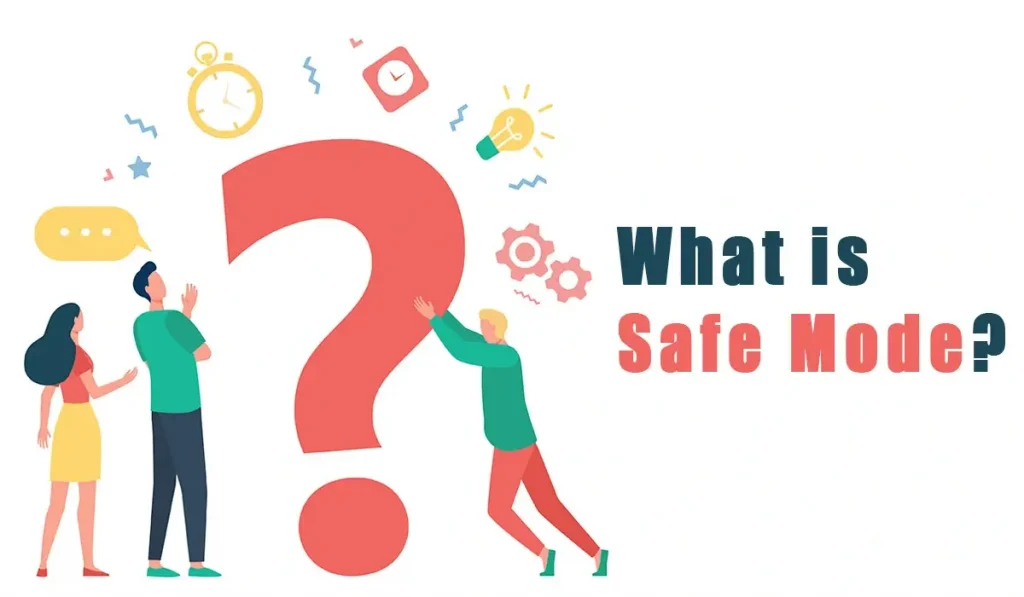 Safe Mode assists in identifying any problems that are preventing Elementor from loading. In most situations, loading issues are caused by plugin or theme incompatibilities.
Safe mode allows you to see if the issue continues after you disable Plugins and Themes. Simultaneously, you may discover potential reasons of the problem.
How To Use Elementor Safe Mode?
We will show you two ways for activating Safe Mode:
Method 1: Go to Elementor and select Tools. Then, from the Safe Mode drop-down option, select Enable. Finally, click the Save changes button.

Method 2: If the editor does not load, a pop-up window will display. Simply click the Enable Safe Mode button.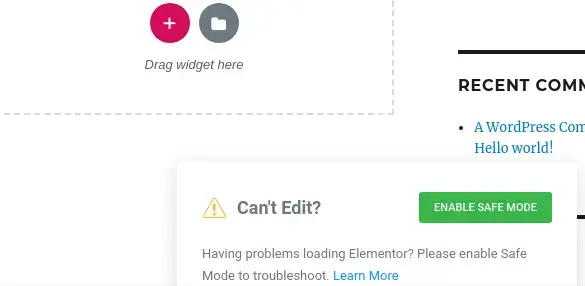 What To Do When Elementor Safe Mode Not Working?
Not only does Elementor occasionally fail to function, but so does Safe Mode. We will show you how to deal with situations where Elementor's safe mode does not operate.
Check that you meet the system requirements for Elementor. If you do not meet the memory requirements, edit your wp-config.php file. Or you can contact your hosting provider and ask them to increase your WordPress memory.
You can also try the following: Go to Elementor settings in the WordPress Dashboard. Then locate the Advanced tab and enable Switch Editor Loader Method.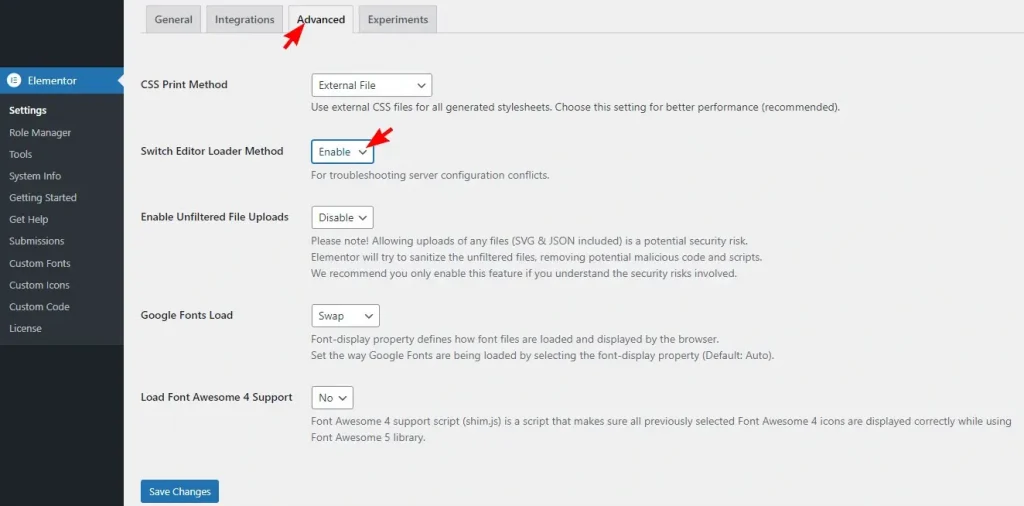 Make sure that the Web site URL is the same as the WordPress URL to avoid loading issues. You can check these URLs by going to Settings -> General.
In some rare cases, the system may crash and display a white screen. The cause may be a program installed on your computer. To rule this out, make the edits from another computer.
The problem is sometimes caused by an extension installed on your browser. In this case, you can switch to another browser (Safari, Chrome, Firefox, or Opera).
Sometimes the problem can be caused by a fatal error. To confirm this, follow these steps: Go to Elementor, then select System Info to see if any PHP errors are logged.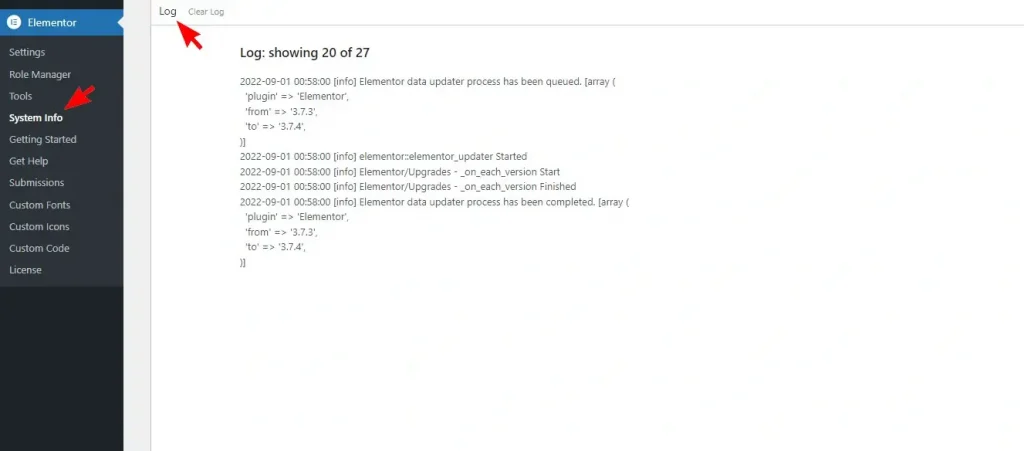 What to do when receiving an "MU Plugin" notification?
In some cases, when activating Elementor Safe Mode, you may see a message that Safe Mode cannot deactivate all installed plugins. Especially when there are MU (Must-Use) plugins installed.
This problem is usually caused by a developer or a hosting company that implements one or more MU Plugins. In this case, you should deactivate any MU Plugins through the server's control panel. Or you can contact your hosting provider to deactivate them.
If you receive this message, Elementor Safe Mode can still help diagnose the problem. However, unless you manually deactivate the MU Plugins, otherwise, they will remain activated and the troubleshooting process will be difficult to complete.
Conclusion
Elementor is one of the great plugins that we recommend for those who are new to building a website. However, it is not ideal and need improvement.
It is completely normal for you to encounter errors while using this plugin, and this was expected by the developers of Elementor. So they gave you the solution, which is Elementor Safe Mode.
We hope you found this article to be informative. If you enjoyed this post and want to read more, please visit our website.