There are many platforms that you can use to create a website. But to keep things simple, we split it into two specific ways: one is using a content management system (CMS) and the other is using a website builder.
When it comes to content management systems, WordPress is definitely the largest representative, accounting for 64.3% of the market. Meanwhile, the representative of the website builder will definitely be Wix because of its popularity and ease of use.
If you are new to web development, you will need to choose which platform to use to build a website. This post will compare WordPress vs Wix to help you make the best decision.
WordPress vs Wix: Overview
WordPress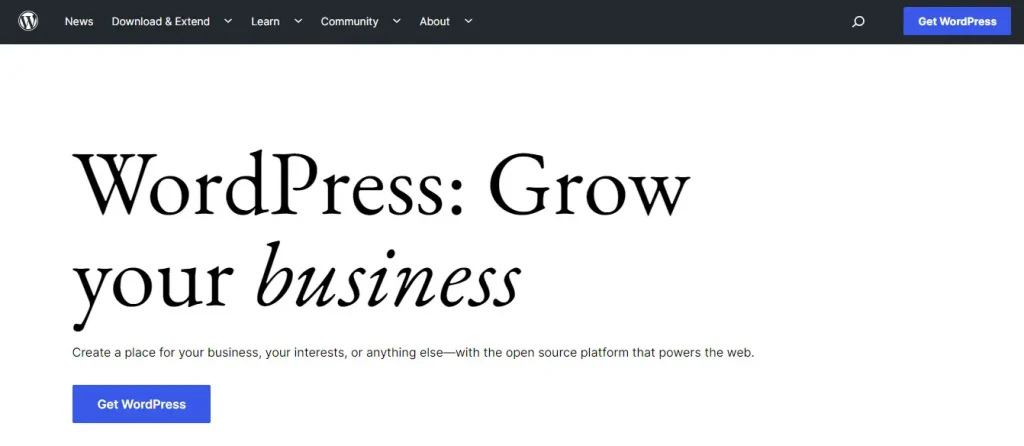 WordPress is a free and open-source CMS that simplifies the construction and maintenance of websites.
This CMS is a fantastic website construction platform for anything from blogging to e-commerce to corporate and portfolio websites. It is a good solution for both large and small websites due to its usability and scalability.
Although WordPress began as a blogging platform, it has since expanded into a platform for many types of websites. It now accounts for 43% of the total online market share, an incredible figure.
Wix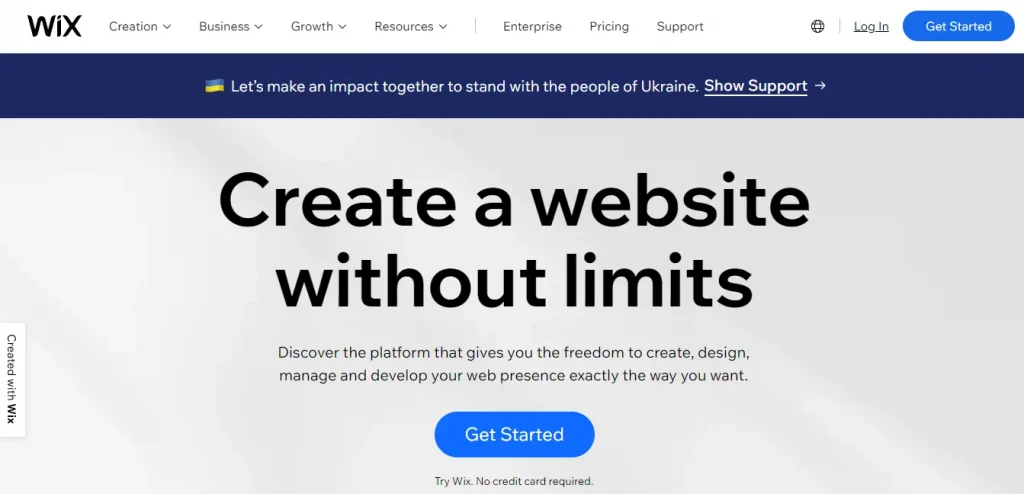 Wix is a website building platform that allows users to create online websites based on drag and drop. That means it provides the tools needed to build websites easily, without you touching a single line of code. It uses an intuitive interface and pre-built elements, or blocks, to organize content into a web page.
WordPress vs Wix: Ease of Use
WordPress
To begin with, WordPress is not a difficult platform to use. Once you are done with the installation on your chosen host, you will be logged into the WordPress manager.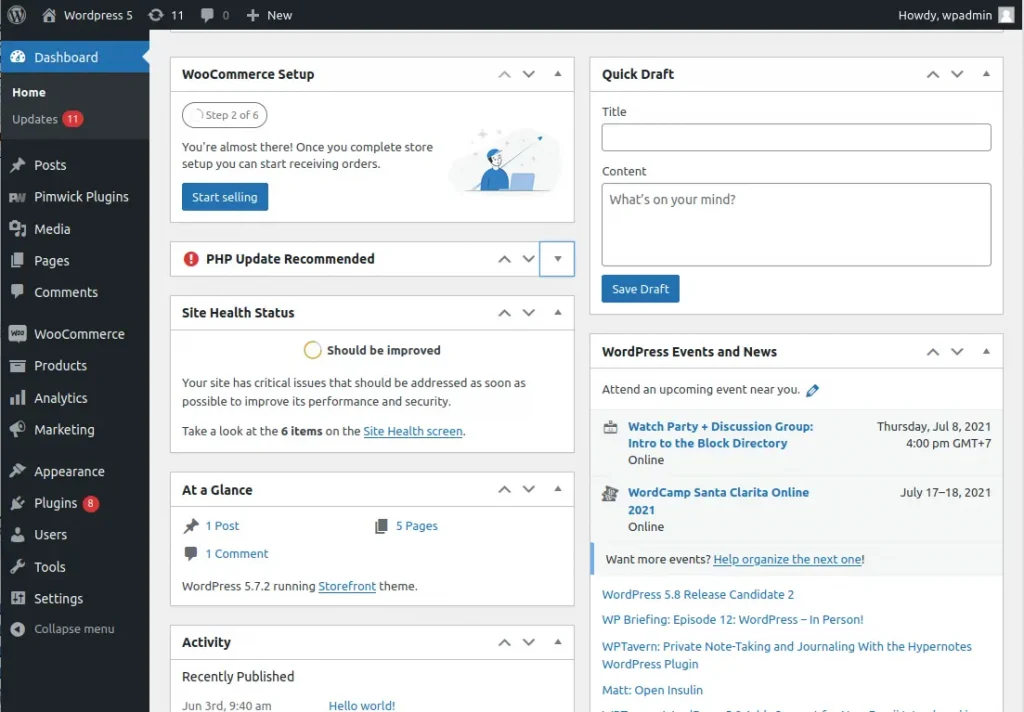 This management system gives you a lot of options and customizations. This is great for those who have experience with CMS, but not so good for newcomers because there is so much to learn.
It will take a lot of effort to create a stunning website with WordPress. You must select a theme suitable for the website you wish to develop and then customize it to your taste.

After selecting a theme, you should download plugins to be able to easily design a website with WordPress, particularly page builder plugins that allow you to drag and drop elements like Wix.
Wix
Unlike WordPress, Wix is a very user-friendly platform for folks who have never created a website before. As soon as you create an account, you will see a very clean and modern management interface for you to find the tools you need.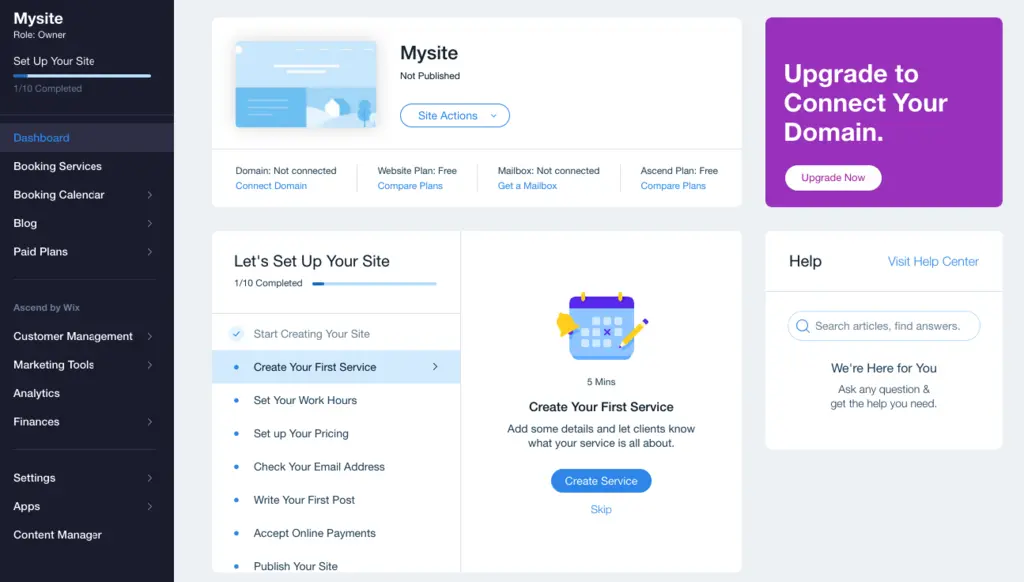 When you launch the Wix editor, you will see that it is really straightforward and appealing. Using the toolbar on the left, you can add text and photos, as well as create new pages and manage apps on the same page.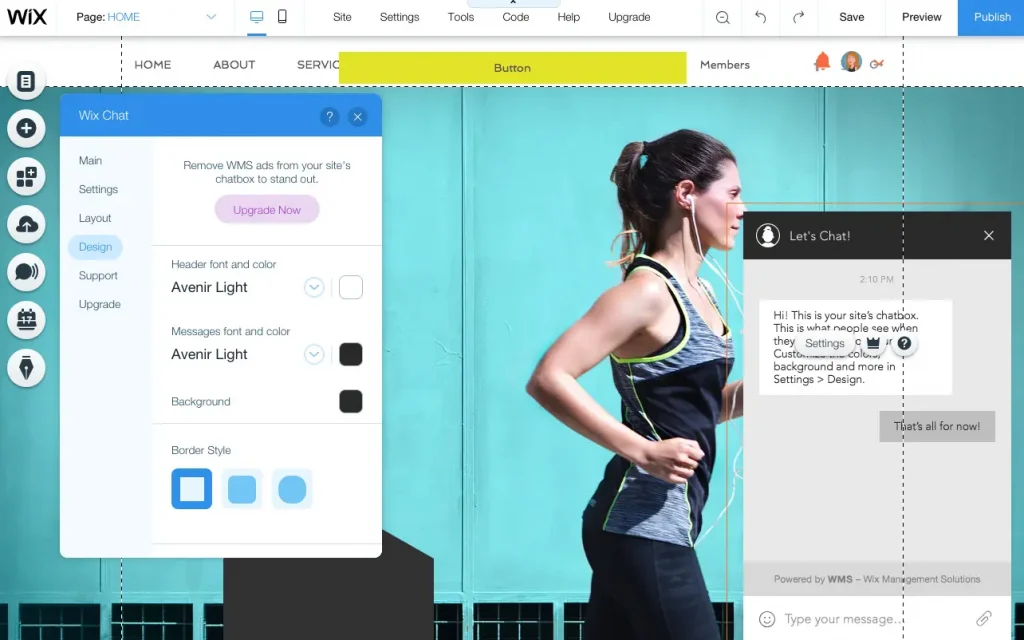 Wix experience is incredibly smooth. You may use this platform to build a website within the first day or few hours. If you have never created a website before, this is quite helpful.
In short, Wix is far easier to use right away than WordPress. However, once you understand the fundamentals, you'll discover that WordPress is more flexible and powerful than Wix.
WordPress vs Wix: Site Management
WordPress
Since WordPress is the best CMS platform available, managing your website will be very easy. However, it will take you a long time to be able to use WordPress effectively.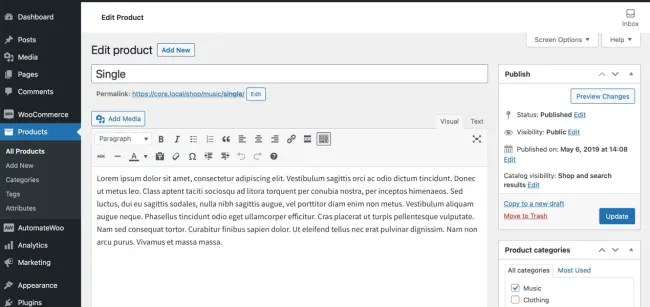 In addition, WordPress is an open platform, so you can use plugins to improve your administration even further. For example, Yoast SEO plugin helps you run your website's SEO and helps you rank higher in search engines.
Wix
When it comes to site administration, the advantage of Wix is keeping things simple. You won't have to worry about small jobs. As the update will be automatic.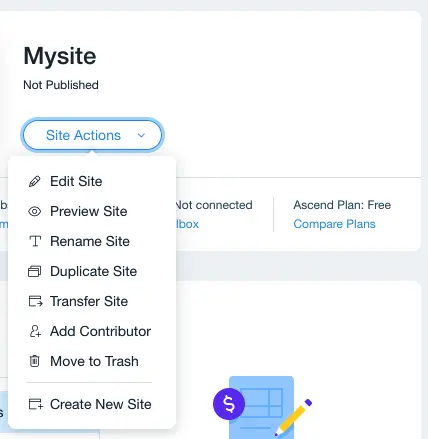 Wix also simplifies the process of duplicating, deleting, and moving websites. But if you've been using Wix for a while, you'll find it lacks a lot of management functionality.
WordPress vs Wix: Customization
WordPress
We can confidently say that WordPress has never had a rival when it comes to features. The platform has thousands of plugins and themes.
These tools can help you change the design and functionality of your website radically. You can create nearly any type of website you can think of, with nearly any functionality available.

The great thing about WordPress plugins is that they offer a free version that is good enough for building a fantastic website. Furthermore, many plugins offer premium versions with additional features for you to customize your site even more.
Ultimately, because WordPress is open source, you may theoretically change its source code and add new functionality to your site yourself. If you don't know how to code, don't worry. With a large number of users, WordPress has a huge community that will help you find solutions and guide you through the process.
Wix
Wix does not have as many plugins to choose from as WordPress. Its plugins include several features like comments, forums, live chat, and an online store. Nonetheless, Wix's customizability cannot be matched to that of WordPress.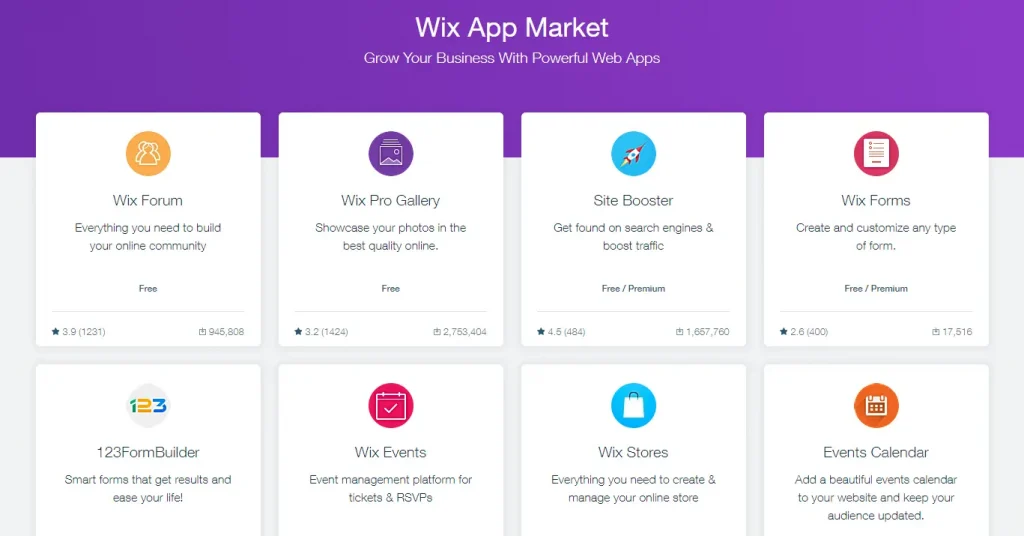 WordPress vs Wix: Pricing
WordPress
Because WordPress is open source, it is completely free. However, you need to purchase a host and a domain. The cost of these will depend on where you choose to buy the hosting service and domain name.
In addition, WordPress also offers a hosted version called WordPress.com. This version of WordPress provides hosting and also gives you a 1-year free domain name and many other functions depending on the plan you use.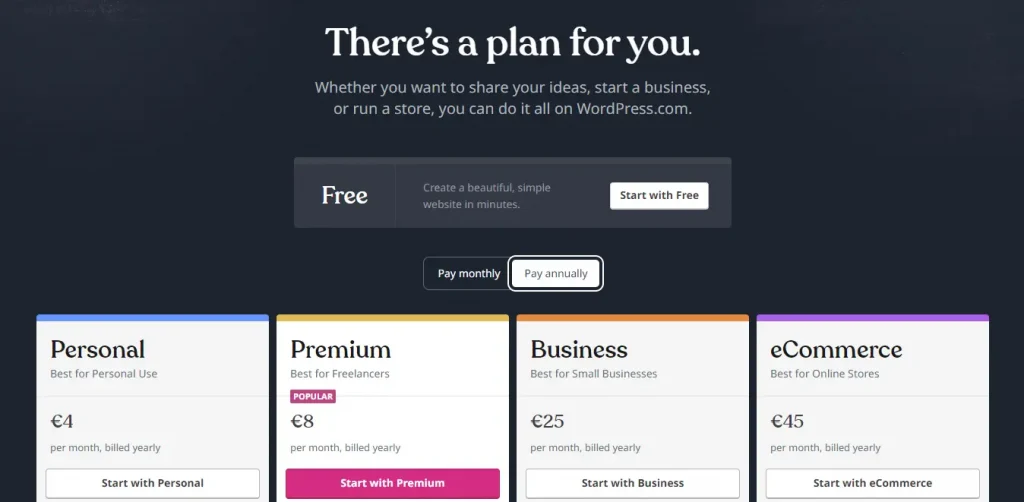 Wix
Wix has four website options and three business and e-commerce plans. Each plan starts at the cheapest price, so you can upgrade in features and size as your work grows better.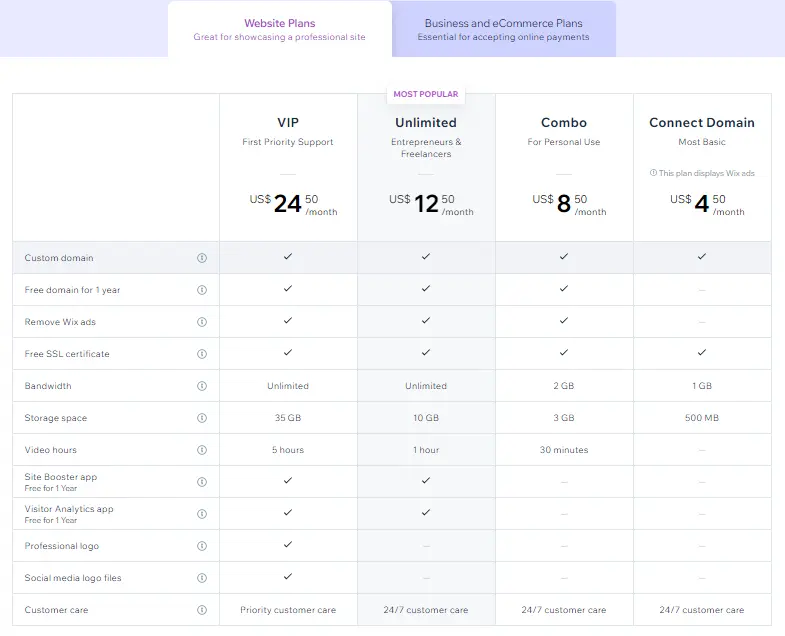 If you use Wix free plan, you will see ads at the top and bottom of the page and will be unable to use your own domain.
WordPress vs Wix: Conclusion
Creating a website requires effort, of course, but with the appropriate platform, the process might be more enjoyable than you think. Wix's powerful and user-friendly page builder tool allows you to easily design websites.
However, you will have difficulty using it for a high-end project that requires specific capabilities. As a result, exploring with WordPress is preferable because the effort required is less in comparison to what you will produce in the future.
We hope that after reading this post, you have a better understanding of WordPress vs Wix.