Both Elementor and Oxygen are fantastic tools for designing a stunning website without the need of any coding. Simply drag and drop elements into your website as if it were a live version.
Elementor is a tool suitable for beginners. It is well-known for its user-friendly interface and the fact that users merely need to drag and drop widgets to design a website.
On the other hand, Oxygen is frequently regarded as a complete site modification tool for developers who do not require a theme. It's designed for developers and may be found throughout the plugin's UI.
We will compare Elementor vs Oxygen in this article so that you can better understand these two website builder.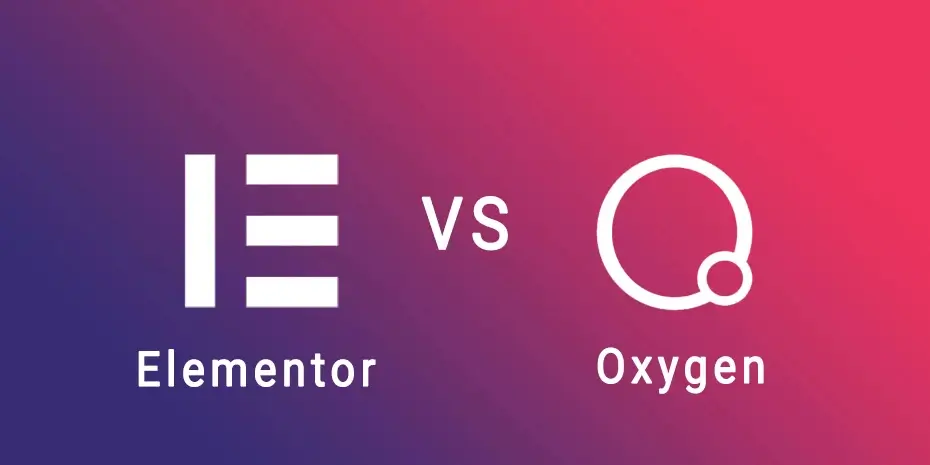 Elementor vs Oxygen: Overview
Elementor and Oxygen are well-known WordPress page builder plugins. You can construct your website using drag and drop, so you don't need to know any coding.
We compared the premium editions of Elementor vs Oxygen to show you all of the features and integrations that each has to offer.
Elementor: Overview
Elementor is a well-known WordPress website builder. Over 5 million individuals from 180 countries have downloaded and used it.
The ability to customize your site using drag-and-drop content is the page builder plugin's best feature. This implies that you don't need any coding knowledge to create your own website.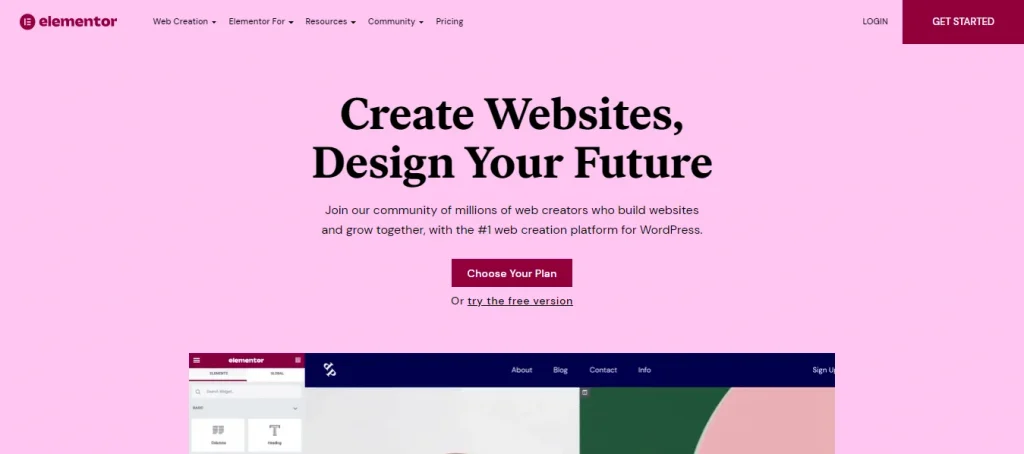 You can also see a real-time preview of your page while using Elementor. This allows you to fully explore with the components to build the website of your dreams.
Furthermore, because Elementor allows you to build websites without coding, you won't need to hire a website designer or developer. This plugin's objective is to allow you to quickly and simply establish a website.
Oxygen: Overview
Despite its name, the Oxygen Builder plugin is not a page builder like Elementor. Oxygen is a theme and a drag-and-drop page builder in one.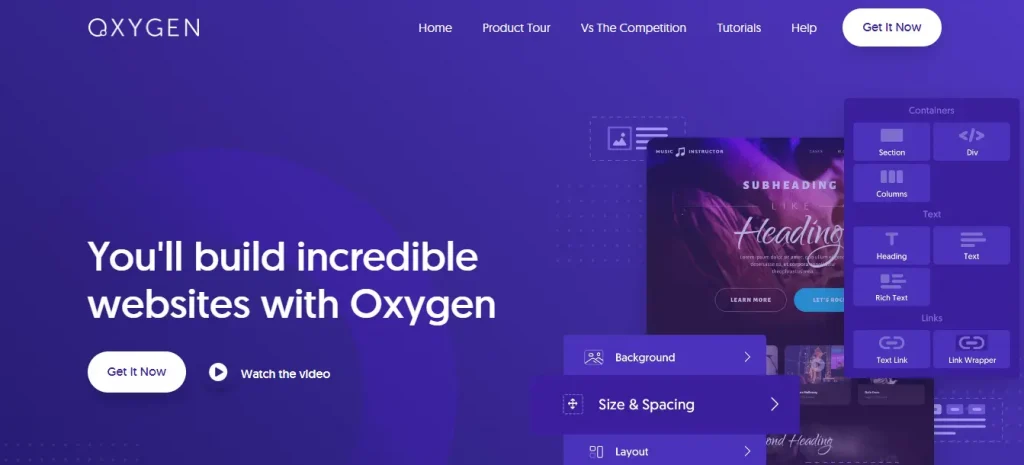 You can completely manage the process by using oxygen. While this is ideal for designers and developers who need to complete their job fast, it may be too much for individuals who are just starting out.
Oxygen Builder allows you to quickly and easily design advanced templates. This is because it allows you to include PHP directly into your pages. You must be familiar with PHP in order to use these features.
Oxygen also supports complicated CSS layouts such as flex grid. With this level of flexibility and customization, you'll be able to design great websites in no time.
Elementor vs Oxygen: Ease Of Use
It is important to use a website builder that is user-friendly and oriented toward non-technical users when choosing one. It should enable you to modify your WordPress theme and landing pages without touching any code.
Let's have a look at what Elementor and Oxygen have to offer.
Elementor: Ease of use
Elementor's user interface is simple and straightforward. Everything is contained in a left-hand sidebar to avoid clutter. You may even hide this bar to see your entire page.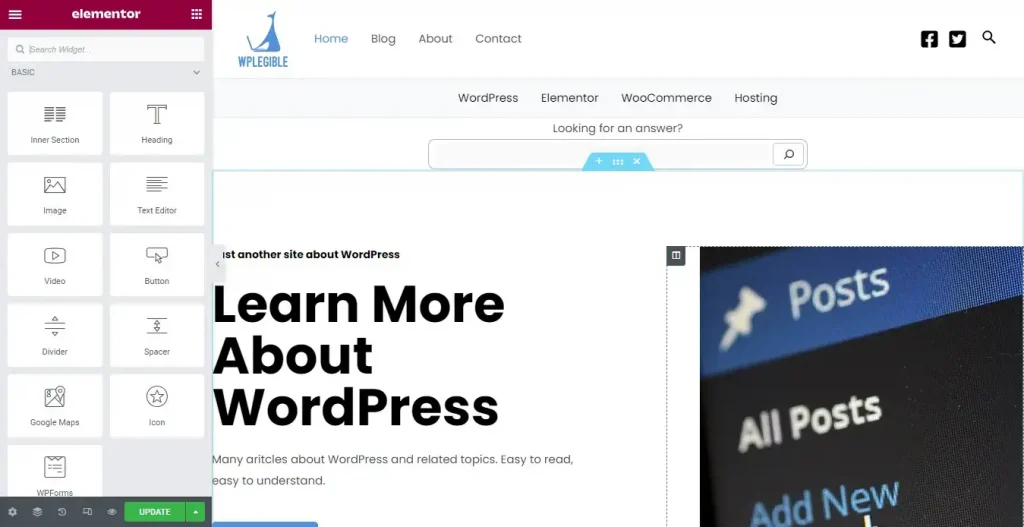 Furthermore, Elementor allows you to easily build websites on mobile or tablet platforms using responsive mode. This is fantastic since the mobile platform is expanding and the number of visitors on the phone is increasing.
Oxygen: Ease of use
Oxygen Builder employs a clean user interface inside a chaotic structure. While it's simple to locate what you're looking for, the viewport for your website is reduced by up to three bars.
You can temporarily hide these bars to see your website without the builder; however, the top bar is always visible when the left sidebar is displayed.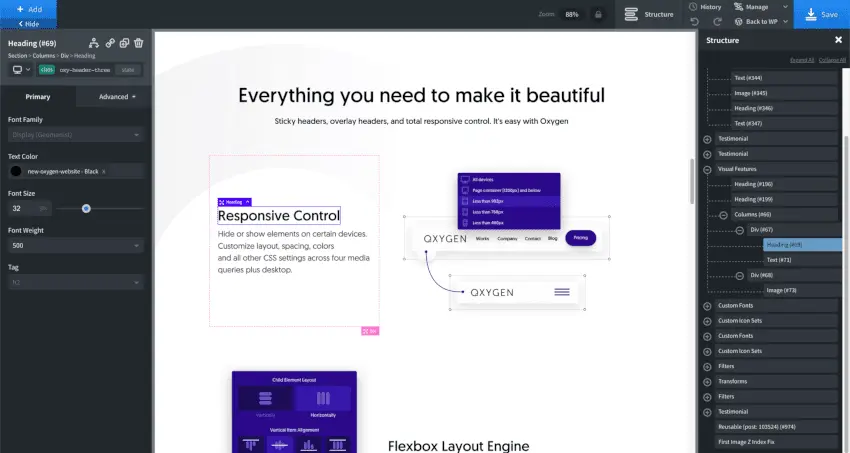 Because Oxygen Builder was created with developers and high-level designers in mind, the layout and convenience of use suffer as a result. The interface is intended to enable a more complex level of control, which can be confusing to newcomers.
Winner: Elementor
Elementor is definitely the better choice for users, especially new users. It has a much easier and simpler interface than Oxygen.
Elementor vs Oxygen: Customization Features
Another important factor to consider when selecting a website or landing page builder is the degree of customization available.
It is essential to choose a platform that provides you with total creative freedom over your themes and websites.
Some of the customization options available in Elementor vs Oxygen are as follows.
Elementor: Customization features
Elementor can assist you in the creation of a blog, a media site, a health, creative, portfolio, or corporate website, and it even includes some initial themes and concepts. This is Elementor's most significant advantage since it allows you to create whatever website you desire.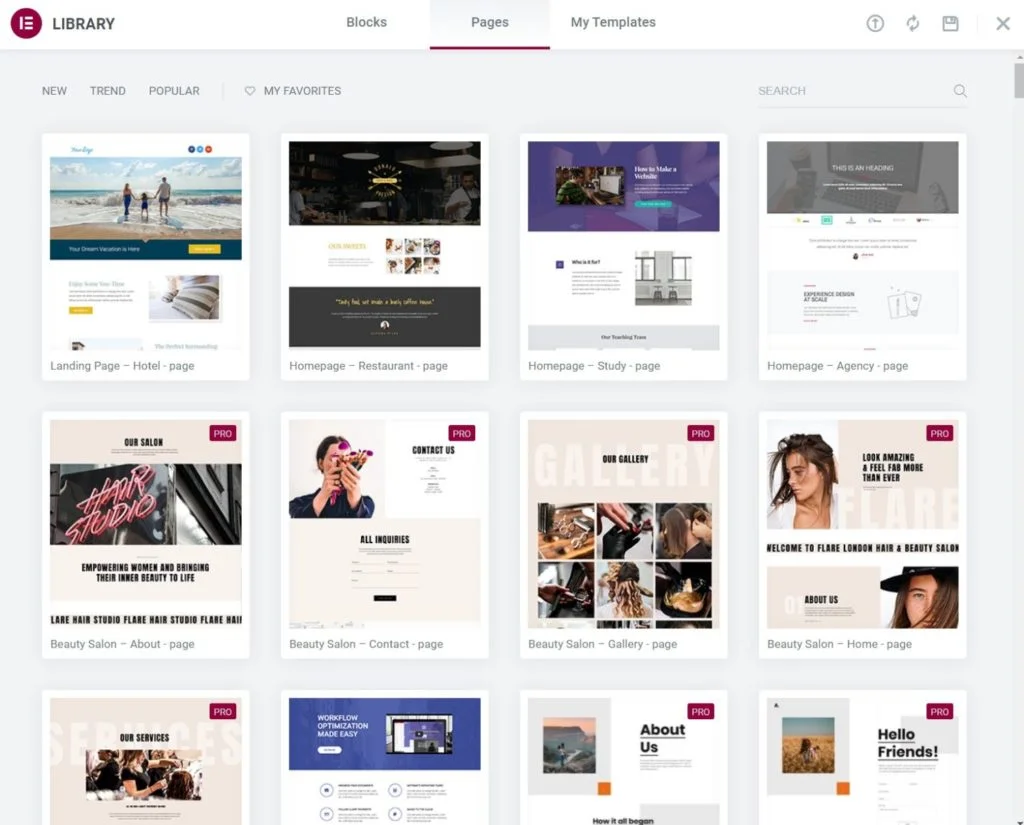 Elementor comes with over 300 templates to choose from. You only need to select a design that you like and then edit it according to your preferences.
Yet, this plugin comes with over 100 widgets, giving you a lot of freedom and control over how your website looks in the end.
Elementor also supports advanced customization. You may change the look and feel of your site by adding custom CSS and code, as well as uploading your own fonts and icons.
Oxygen: Customization features
Oxygen templates are all generated from design sets created by the builder. Oxygen design sets are collections of fully-designed web pages organized into 15+ sets.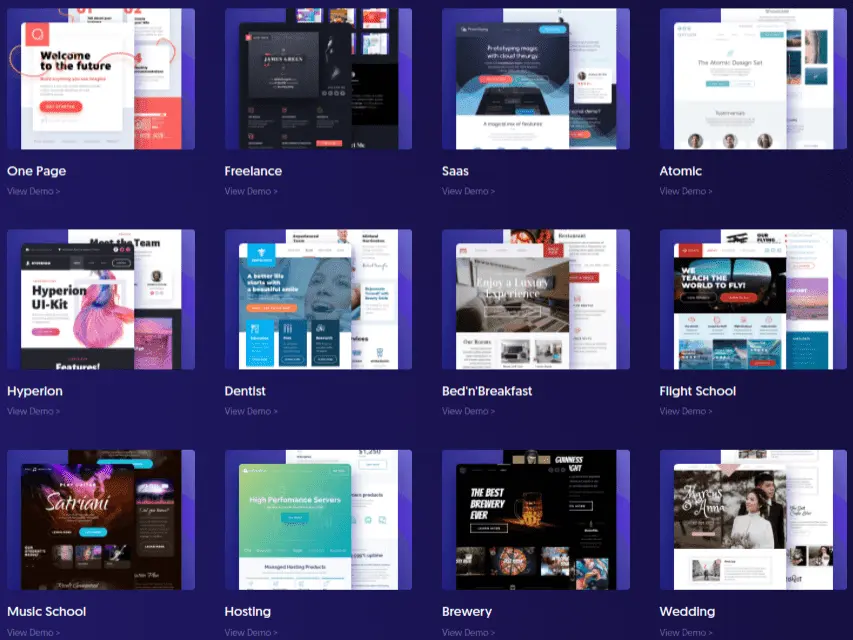 Oxygen Builder includes over 30 basic and complex widgets. You can add even more blocks with premium Oxygen extensions and third-party addons.
The builder also contains a powerful theme builder that gives you complete control over the design and functionality of your website. This overrides your website's existing theme.
Class systems allow you to make bulk modifications to individual objects, which developers will welcome. Using the API to add display and custom conditions is straightforward and quick.
Winner: Oxygen
Elementor and Oxygen both provide users with a wide variety of themes, templates, and widgets. However, in terms of customization, Oxygen is superior if the user knows about PHP.
Elementor vs Oxygen: Customer Support
When using a WordPress website builder, you could get stuck or need help at times.
This is where excellent customer service comes in. You can tackle your problems and get the best outcomes for your business if you have the correct help and tools.
In terms of user support, here's how Elementor vs Oxygen compare.
Elementor: Customer support
Customers can get help or contact customer support through a variety of channels provided by Elementor. They provide a well-organized and informative help center where you can obtain information on a variety of topics.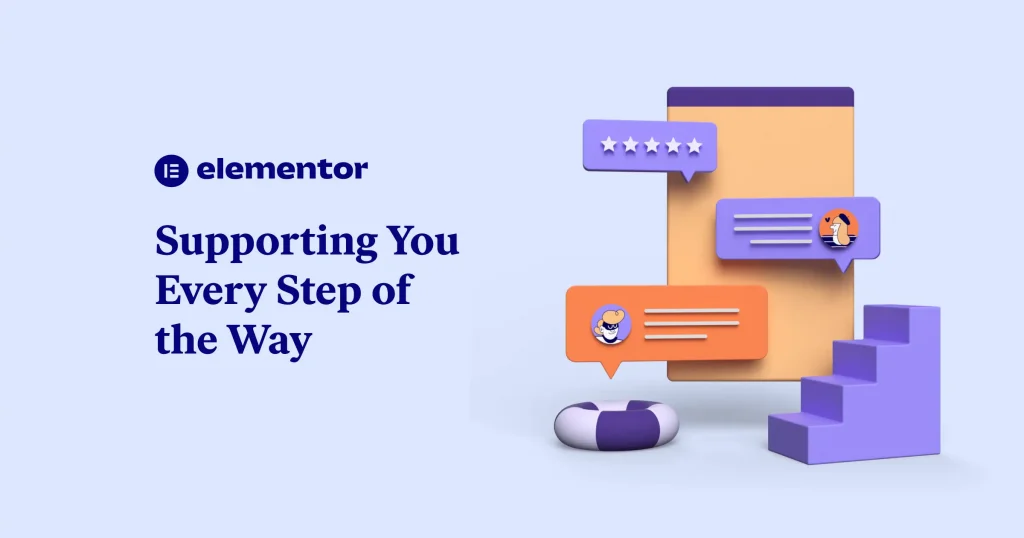 This website builder also has a section for guidelines and tutorials, where you can get videos on a range of topics. You may also take courses to learn how to use Elementor for other purposes, such as creating a portfolio or launching an online business.
When you purchase Elementor Pro, you get premium support seven days a week, 24 hours a day. Simply submit a help request, and a support representative will usually respond within one day.
If you purchase the Studio Plan or above, you will be able to speak with the VIP Support staff in real time and get your tickets answered in 30 minutes or less.
Oxygen: Customer support

When you buy a license from Oxygen, you get lifelong support. You have several options for seeking assistance with difficulties, including:
Sending tickets
Expert community
Tutorials
Documentation
FAQs
All paying users have access to their ticketing system. The company guarantees that it will respond to all tickets within 24 to 48 hours.
The tutorials and documentation are also quite helpful, as they address the most typical difficulties that individuals have while using Oxygen Builder. For new customers, the firm offers detailed video lessons to assist them understand the interface and get started.
Elementor vs Oxygen: Pricing
Pricing is another important factor to consider when selecting a WordPress website builder. Let's examine the price options provided by Elementor and Oxygen.
Elementor: Pricing
Elementor Pro provides four options based on your desired purpose. The only significant difference between the plans is the number of sites you may access.
Elementor has four pricing tiers, with the Essential plan starting at $49 per year. More data can be found on our page on Elementor pricing.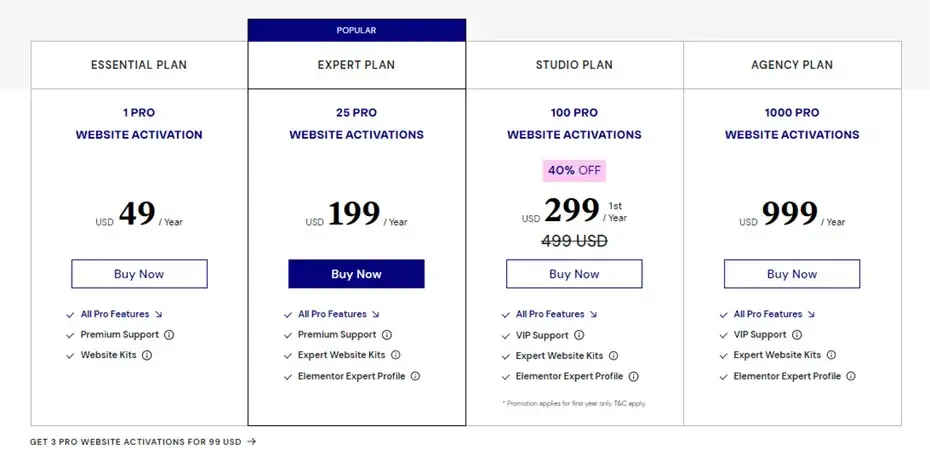 Oxygen: Pricing
Oxygen's strength is that it allows you to pay a one-time fee to own this tool. For $129, you own Oxygen and can use it for as many websites as you want.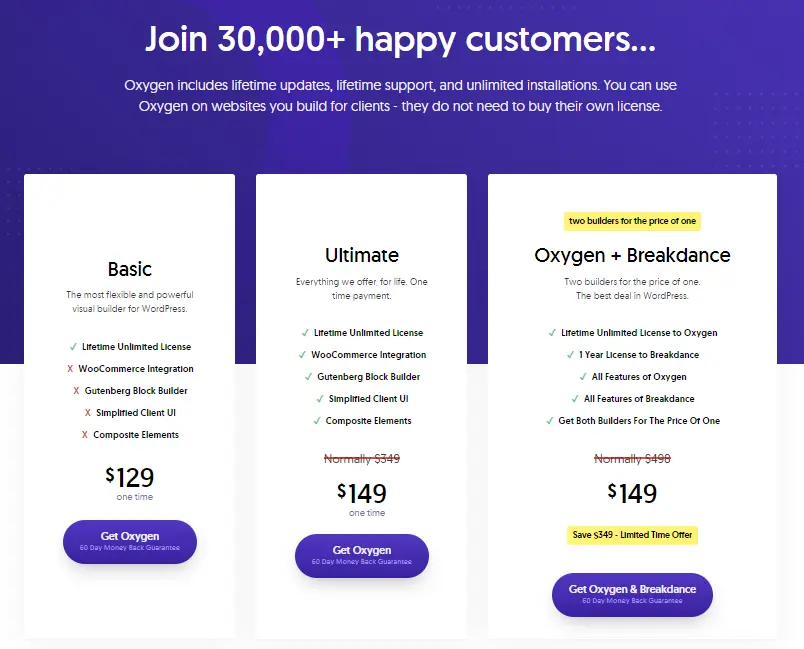 In addition, you can spend an extra $20 to own these additional features:
WooCommerce Integration
Gutenberg Block Builder
Simplified Client UI
Composite Elements
Winner: Oxygen
Compared to Elementor, Oxygen offers a very reasonable price if you use this tool for a long time. Oxygen is especially useful if you are a hired web developer.
Elementor vs Oxygen: Which One Is Better
Both Elementor and Oxygen are excellent website builders that you can use to create your own. Both have their own advantages, making it tough to select the ideal plugin.
Elementor is a website builder that is appropriate for individuals who are new to website creation. It offers a simple interface and allows users to explore with its widgets. Furthermore, users can discover a plethora of tutorials online.
Oxygen, in contrast to Elementor, is designed for professional web designers. If the user knows how to utilize the code, it allows for greater customization. Furthermore, the price of Oxygen is quite low, with the possibility of paying only once for ownership.
We hope you've picked the right tool to build your awesome website. We also have an article about Elementor alternatives that you can use for reference.