Elementor vs WPBakery. Which one is better?
If you're a WordPress enthusiast, you've probably heard of Elementor and WPBakery. They are both excellent page builders plugin for WordPress.
Sites may now be edited with only a few clicks thanks to these page builders. So, in this post, we will compare WPBakery with Elementor to help you decide which one is right for your website.
Elementor vs WPBakery – Features
Elementor Features
Widgets
With over 40 widgets accessible, Elementor's widgets are one of its most crucial features. Those are included for free, but you can get more by subscribing to the premium version. If you don't want to pay, the free ones will enough to create a comprehensive page.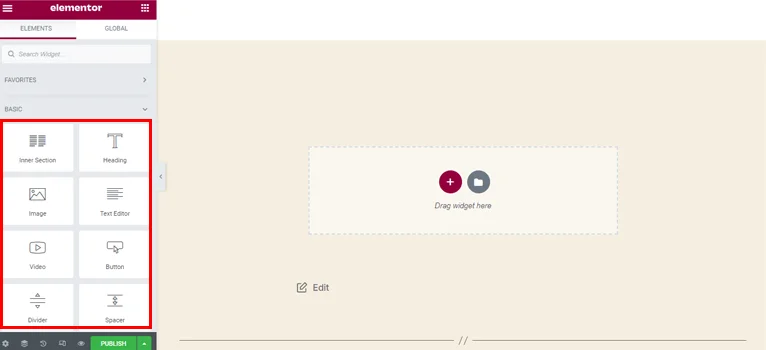 Templates
If you don't want to start from scratch, you may use one of Elementor's 300 gorgeous templates. The templates are suited to any specialty, and you may alter them to your liking.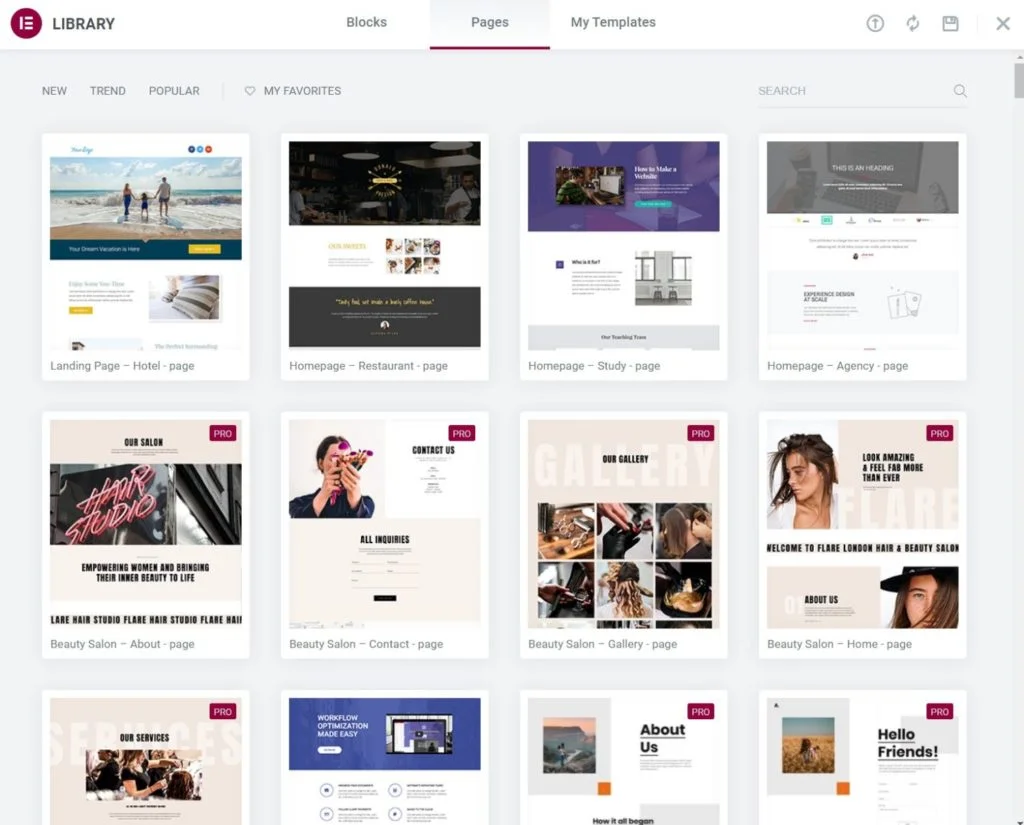 Simple Interface
When you look at Elementor's UI, you'll notice how straightforward and easy it is to use. Everything appears nicer; this is also an advantage for newbies who don't want to spend too much time on the interface. So, if you want a simple yet rich interface, Elementor should be your first choice.
Navigator
You may navigate across, along, and within your page elements with Elementor's Navigator. It also allows you to rapidly examine custom modifications viewed through indicators.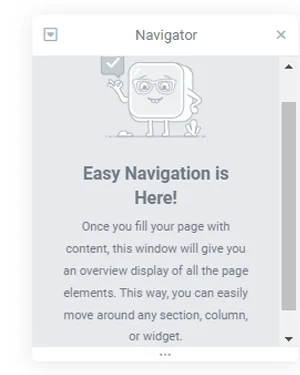 Allows Undo/Redo
Elementor allows you to reverse any mistakes you may have made, such as erasing the whole row/column. Unlike other page builders that store the draft of your work, you can immediately rectify unavoidable mistakes. They're useless if you accidentally erase something.
WPBakery Features
Templates and Presets
WPBakery provides one-of-a-kind templates as well as finely crafted layouts. You may design your site using their layout templates and 100+ predesigned templates.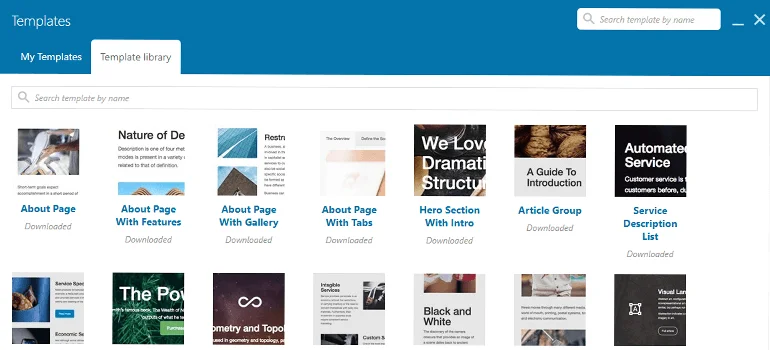 You may also make element settings presets by tweaking content element settings, or set a default to prevent the inconvenience of constantly updating it.
Editor
You can conduct inline editing with WPBakery's intuitive frontend and backend editors, making page layout editing incredibly straightforward and easy. Its what you see is what you get editor allows you to track the changes you make to your layout in real time.
Similarly, you can use the backend editor to create articles, pages, and so on, and then examine them in a schematic mode.
Add-Ons
It offers more than 250 great add-ons to enhance your page-building experience. The addons are set to add rich elements and features to your WordPress site.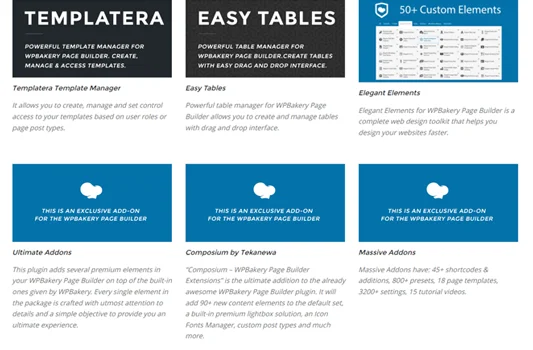 Content Elements
WPBakery comes with 50 pre-packaged content pieces. The content pieces contain everything you need and can be dragged and dropped to build posts/pages.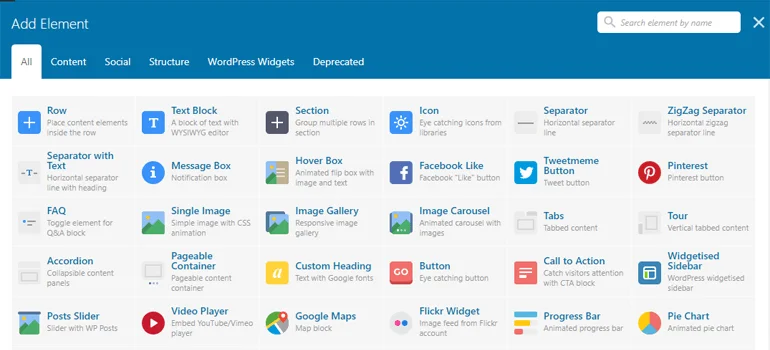 Grid Builder
WPBakery provides a grid builder for creating grid item layouts. It may be used to position the elements of various grid objects, as well as regulate their locations and appearance. Furthermore, the grid builder is useful for creating portfolios, photographic grids, and other numerous grids.
Elementor vs WPBakery – Customization Option
Elementor Customization Option
Elementor offers a variety of customisation choices. This implies that you may use Elementor to totally personalize any of your pages, from header to footer.
Color, background, padding, shape dividers, animations, margins, and other components may all be customized.
WPBakery Customization Option
WPBakery has all of the functionality that you need in a page builder. You may personalize your page with unique fonts, colors, and other elements. Furthermore, you may use their form dividers to adjust your margins, backgrounds, animations, and so forth.
As a result, you won't have to do any extra effort to modify distinct parts for your site.
Elementor vs WPBakery – Pricing
Elementor Pricing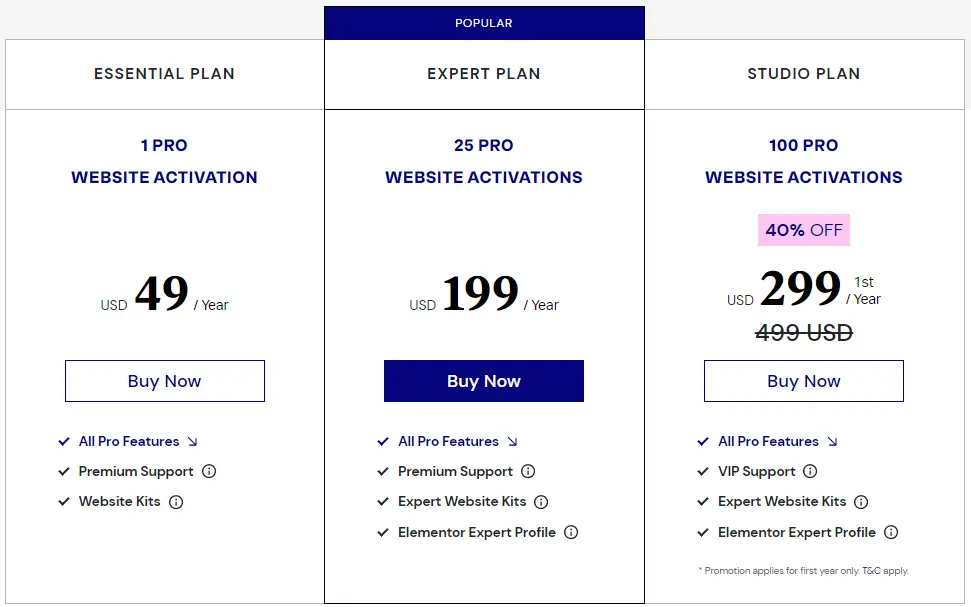 About Elementor pricing, we already have a detailed analysis article about it. The pro version of Elementor has three premium options available. The amount of licensed sites is the primary distinction between the Essential, Expert, and Studio plans.
Essential Plan

Only have 1 website activation.
Price: 49$/year.
100+ Basic & Pro Widgets.
300+ Basic & Pro Templates.
60+ Pro Website Kits Theme Builder.
WooCommerce Store Builder.
Landing Page Builder.
Premium Support.

Expert Plan

Have 25 website activation.
Price: 199$/year.
100+ Basic & Pro Widgets.
300+ Basic & Pro Templates.
80+ Pro & Expert Website Kits Theme Builder.
WooCommerce Store Builder.
Landing Page Builder.
Premium Support.
Elementor Expert Profile (Showcase your best work).

Studio Plan

Have 100 website activation.
Price: 299$/year.
100+ Basic & Pro Widgets.
300+ Basic & Pro Templates.
80+ Pro & Expert Website Kits Theme Builder.
WooCommerce Store Builder.
Landing Page Builder.
VIP Support (Priority response via live chat within 30 minutes).
Elementor Expert Profile.
WPBakery Pricing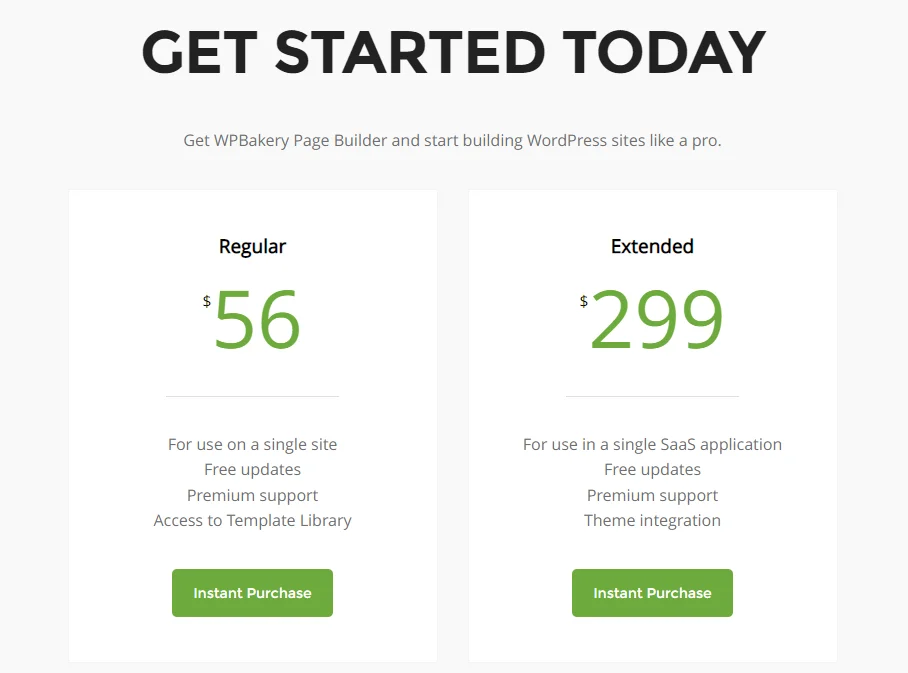 WPBakery only has two plans.
Regular

Price: $56/site.
Free updates.
Premium support.
Access to Template Library.

Extended

Price: $299/SaaS solution.
Free updates.
Premium support.
Theme integration.
Conclusion
In terms of elements, WPBakery has more than Elementor. You may use their extensive library of blocks, many of which do not require modifications. Not to mention, each feature may be adjusted to your desire, or you can use one of their pre-built templates to speed up the site-building process.
However, one of its biggest opponents is lock-ins. As previously said, it makes extensive use of shortcodes, and you're likely to end up with a jumbled mass of shortcodes. It might potentially create latency in your WordPress backend.
When it comes to Elementor, it has a better UI and more style options. Inline editing in Elementor is quicker and more straightforward than in WPBakery. Furthermore, their features are simple to use, and they offer an intimidating free edition.
Their upgrades and improvements are also rather regular, which is a major benefit. Elementor extensions are also rapidly expanding and extremely useful to users. It's also open-source, with API support, for people with more technical understanding.
Hopefully, after reading this post, you now know which page builder plugin is better: Elementor vs WPBakery. And, if you can't decide, we believe Elementor is the superior option.