You've learnt about a variety of website builder plugins that can assist you in quickly creating your first WordPress website. And Elementor is the plugin that you are extremely happy with, but you now have questions regarding it.
How much is Elementor Pro? Is Elementor Pro worth it?
Wplegible will help you better grasp Elementor pricing in this post and let you decide whether to upgrade your Elementor plan to Pro or not.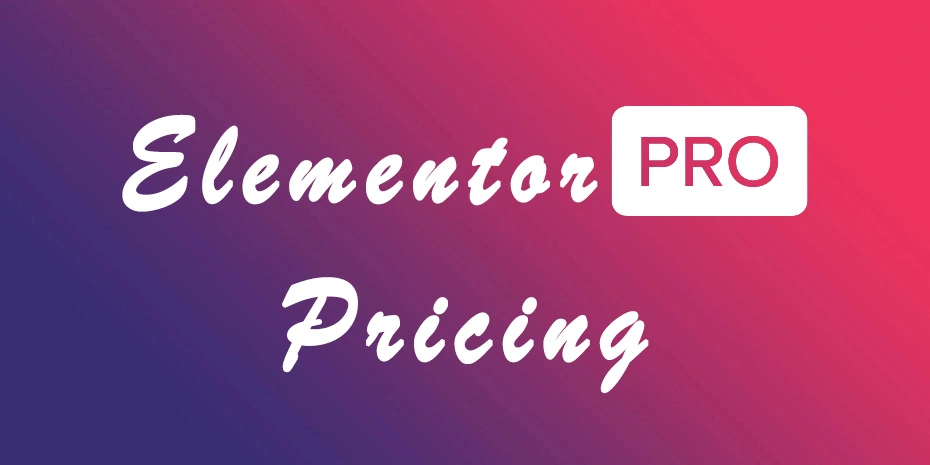 Difference Between Elementor Pro And Free
To decide whether to upgrade, we must first grasp what Elementor Pro provides in comparison to the free version.
Elementor Pro website builder plugin is the premium version. When you purchase to acquire the Pro edition, you will have access to a plethora of extra features not available in the free version.
To begin with, Elementor Premium expands the amount of widgets available to you, including 30 basic widgets and 60 pro version widgets. This opens up a plethora of new opportunities for you to design a stunning website exactly as you want it.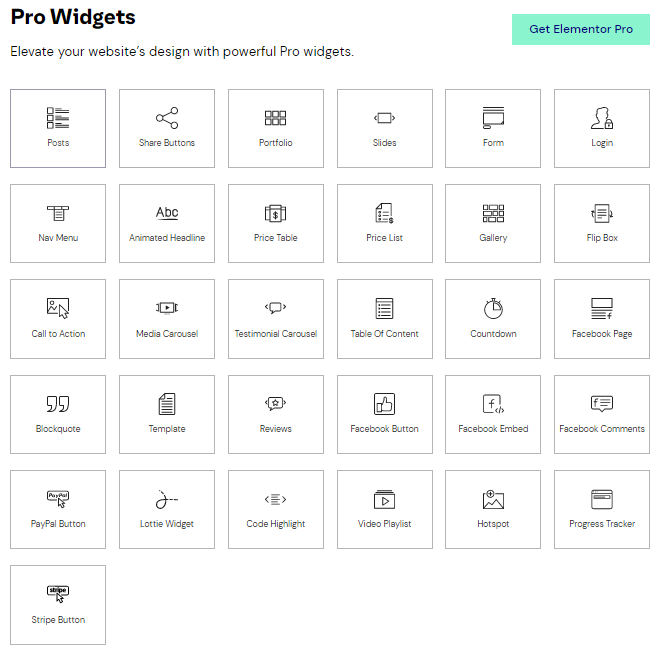 Not only that, but the pro version of Elementor has a template library with over 300 distinct templates to pick from. When compared to the free edition, the number of templates has grown tenfold.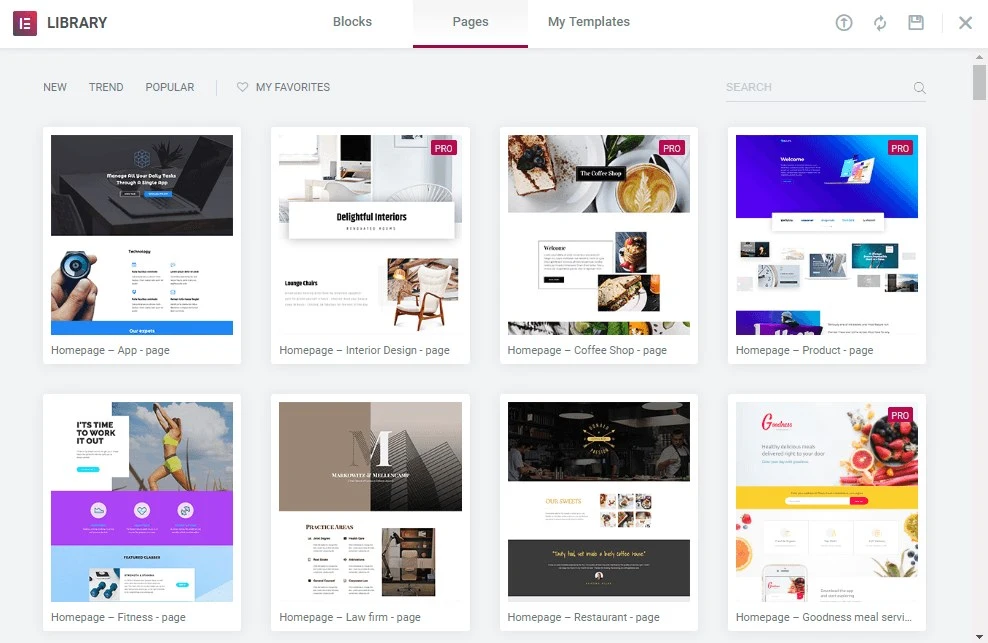 Elementor, in addition to widgets and templates, provides more than 90 website kits that the free version does not. All of this demonstrates that the Pro edition has far more customizing options than the free version.
But that is not all that Elementor Pro has to offer; in comparison to the free version, this edition includes a plethora of additional features. The commercial edition of Elementor also includes the Theme Builder, Popup Builder, Form Builder, and WooCommerce Builder tools to help you construct your website.
The premium version also grants you access to the Elementor support staff, which the free version does not.
Elementor Pricing Plans
So how much is Elementor Pro? After learning what the paid edition of Elementor can achieve, we need to answer this question.
The pro version of Elementor offers four plans to pick from, depending on your intended use. The plans are essentially same, with the most noticeable difference being the amount of sites you may access.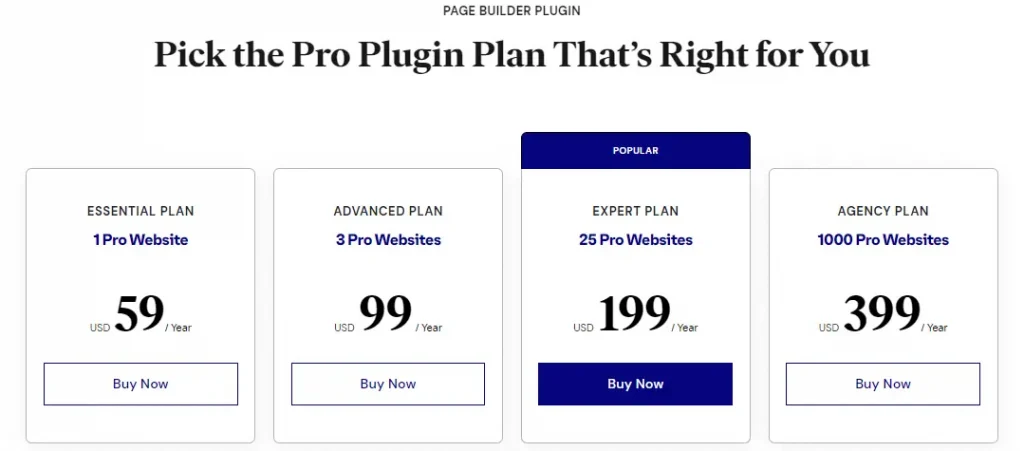 Essential plan
The $59 per year Essential plan is Elementor's initial paid plan, and it is limited to one website.
The Essential Elementor bundle contains 100+ Elementor widgets, 300+ Elementor Pro templates, 90+ entire website kits, as well as Elementor's Theme Builder, WooCommerce Builder, and Popup Builder.
The Essential package from Elementor also includes a year of customer support and updates.
This is an excellent option for folks who are just getting started and only need to develop a single website.
If you are a person with multiple websites, you can pay $99 for three Pro website activations. This plan has all of the same features as the Free and Essential plans.
Expert plan
The Expert plan, which can be used on up to 25 sites for $199 per year, is the next Elementor Pro plan.
All of the previous editions' features are included in the Elementor Expert plan, as well as a new feature called Expert Profile. This tool will allow you to display your best work in the hopes of being recruited for your future assignment.
This package is ideal for those who work in the field of website development.
Studio plan
The Studio plan has the same features as the Expert plan, but with VIP assistance (priority replies on tickets in less than 30 minutes through live chat and email messaging 24/7).
This plan costs $399 per year for 100 websites. This is the bundle that is appropriate for the team of a contracted web development agency.
Pros And Cons Of Elementor Pro
You're already aware of Elementor Pro pricing, but is it worth the money? Then we'll weigh the benefits and drawbacks of Elementor to decide whether to upgrade to the premium version or stick with the free version.
Pros
Ease of use
Elementor has a simple interface that allows users to easily navigate the toolbars to design webpages. This plugin also includes the ability to build websites by dragging and dropping, allowing users who have never touched a website to create one as desired.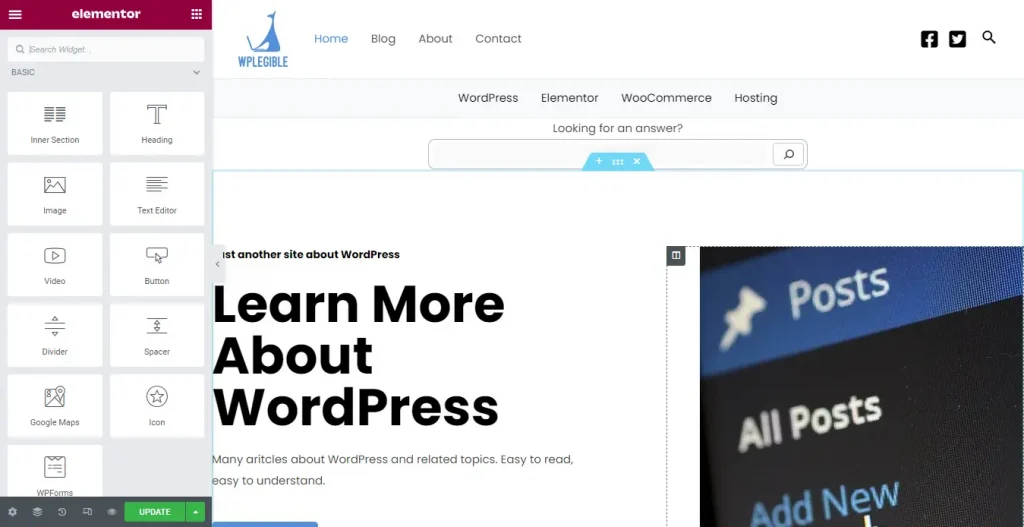 Furthermore, Elementor allows users to create websites that are responsive to tablet and mobile devices. This will save users time and effort while creating a website.
Functionality
As we discussed in the last section about the functionality of Elementor, we can see that both the free and paid versions of Elementor provide us with a plethora of alternatives for building a website. If you truly want to build a fantastic website, the premium version is undoubtedly a major boost above the free one.
Price/Value
This is where we answer the question: "Is Elementor Pro worth it?"
Elementor's value is truly outstanding because of what you receive just $59 each year. This means that you will just pay $5 per month for this plugin, which is a fantastic deal.
Cons
Performance
Although Elementor provides many options for easily creating a website, it also causes this plugin to slow down. Elementor's compatibility is pretty strong, however when compared to the Gutenberg block editor, it becomes poor.
However, Elementor will be very beneficial for newbies who have no understanding of the website, and the website's slowdown will be minor.
Learning curve
Although we have stated that Elementor is relatively beginner-friendly, users must spend a significant amount of time learning about Elementor tools in order to utilize Elementor efficiently.
FAQ About Elementor Pricing
How much is Elementor Pro?
Elementor pricing starts at $59 a year.
Is Elementor Pro worth it?
Elementor Pro is an excellent value. If you're new to website builders and haven't yet tried Elementor, start with the free edition. Once you've gotten a feel for Elementor, you'll be able to tell whether or not you need to upgrade.
Does Elementor Pro have a lifetime plan?
Elementor Pro has not yet offered a Lifetime package, which is a disadvantage for this plugin.
What if you stop paying for Elementor Pro?
You will lose access to support staff, updates, and premium templates that require renewal if you cancel your Elementor Pro auto-renewal.
Final Thought About Elementor Pricing
How much is Elementor Pro? Is Elementor Pro worth it?
Perhaps you've already answered the questions above by the time you've read this far into our article. Elementor Pro, in our opinion, is well worth the price for what it provides.
Elementor is one of the best website builder plugins for WordPress that you can use to quickly create an amazing website. Over 5 million WordPress Elementor plugin activations have proven this over time.