Because of its remarkable capability in web design, page builder has always piqued the interest of most WordPress users in recent years.
At its most basic level, it can help users who have never learned to code easily customize their website. On a higher level, though, anyone could become a web designer if they use the page builder creatively.
Although there are several page builders on the WordPress market, Elementor and Divi are unquestionably the most popular.
So, if you're debating whether to use Elementor or Divi for WordPress, this post will provide a quick comparison Elementor vs Divi to see who comes out on top as the best page builder.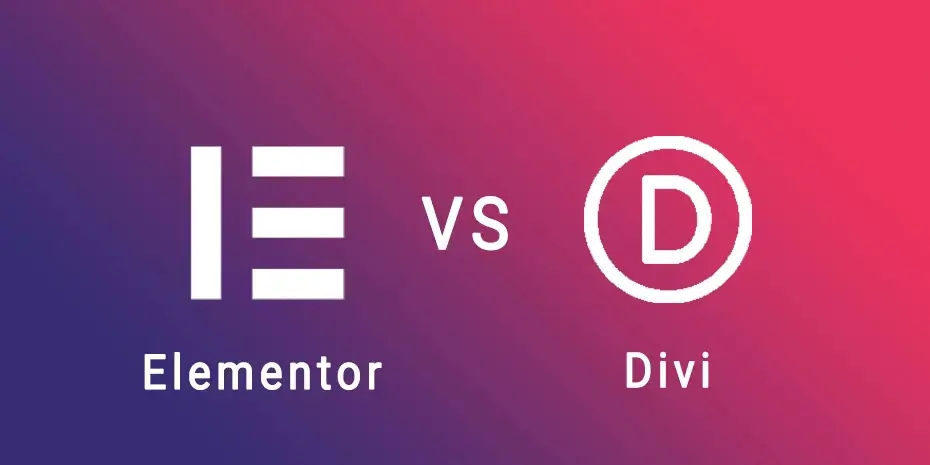 Quick Recap of Elementor vs Divi
Our Elementor vs Divi comparison is quite lengthy, so the table below can be useful if you want a fast summary.
| Characteristics | Elementor | Divi |
| --- | --- | --- |
| Free to Use | Yes | No |
| Ease of Use | Extremely easy to use | Easy to use |
| Interface | Intuitive interface | Intuitive interface |
| Customization | In-depth Customization | In-depth Customization |
| Widgets | 100+ | 200+ |
| Templates | 300+ | 200+ |
| Theme Builder | Yes | Yes |
| Pricing | $59/year | $89/year |
Elementor vs Divi – Interface
Elementor Interface
When you first launch Elementor, you'll notice a live preview of your design on the right and a fixed sidebar on the left. This fixed sidebar is where you do almost everything, including adding new widgets, altering widget, column, and section settings, and editing page-level settings.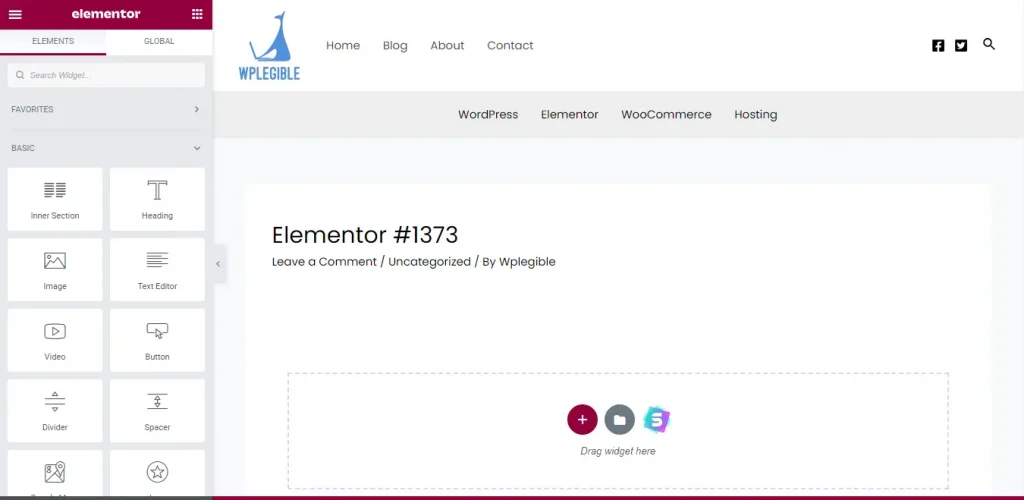 You also receive a Finder tool, which allows you to rapidly switch between designs or Elementor settings. This is very beneficial if you're designing your complete site with Elementor.
Divi Interface
When you launch Divi's visual builder, a full-screen live preview of your site appears. There's a collapsible floating toolbar at the bottom, as well as floating icons that display as you hover over certain portions of your site.
You may enter material or layouts by clicking on the various icons. The black symbol, for example, allows you to introduce a new module.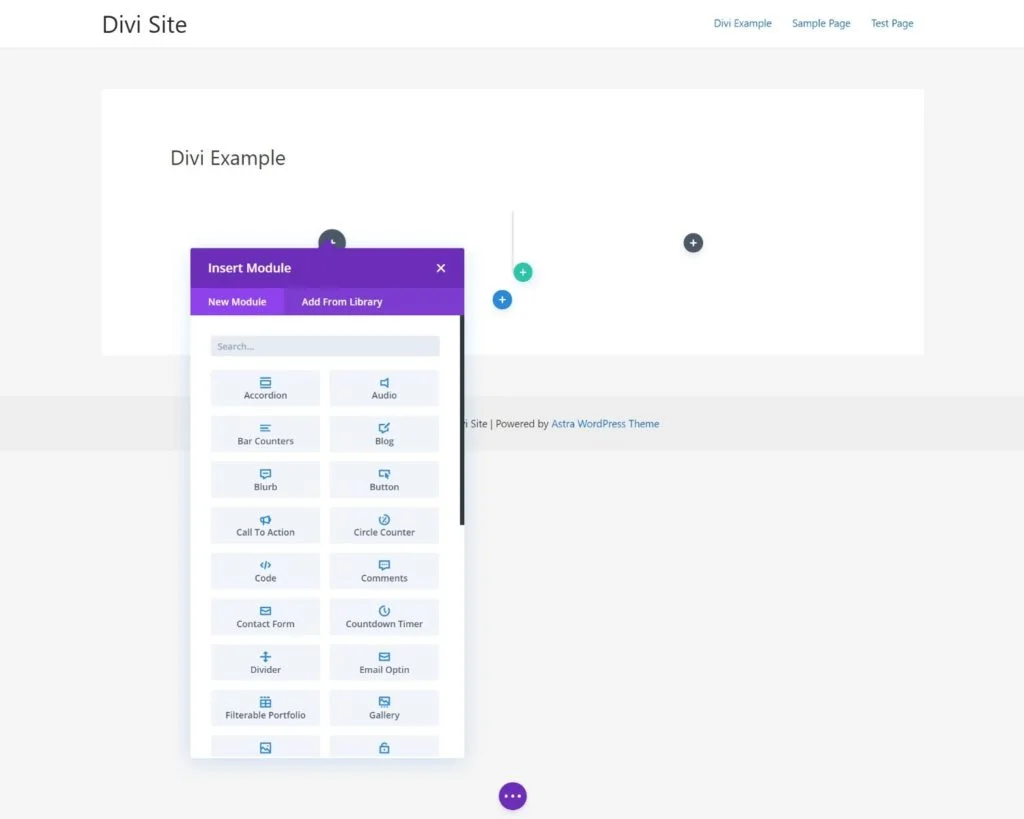 Elementor vs Divi – Unique Features
Elementor Unique Features
The Popup Builder is one of Elementor Pro's most distinctive features. Popup Builder allows you to leverage the Elementor interface (and all of its widgets) to create bespoke popups that can be shown anywhere on your site.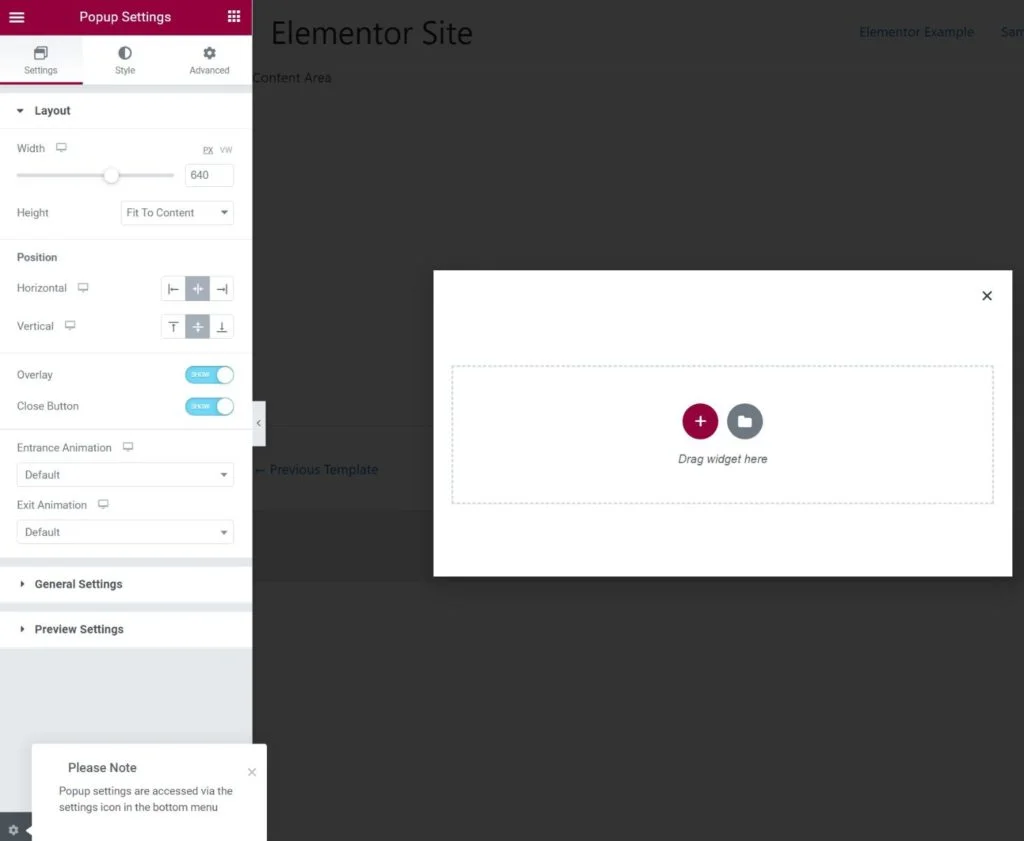 You may construct several sorts of popups (modal, notification bar, slide-in, and so on), as well as employ typical popup triggers (time on site, scroll depth, etc.). You'll also receive precise targeting rules to manage when your popups appear.
This is a very versatile feature that can be used for a variety of lead generating purposes, including email opt-ins, popup contact forms, promotions, login/register, and much more.
Divi Unique Features
One of Divi's most distinctive features is built-in A/B testing, which allows you to compare alternative modules. You might, for example, examine how different CTA buttons operate.
This is an extremely effective marketing tool, therefore Divi has a significant benefit in more business-focused use cases.
You can add A/B testing to Elementor using Google Optimize or the third-party Split Test for Elementor plugin, but it's not as integrated as Divi.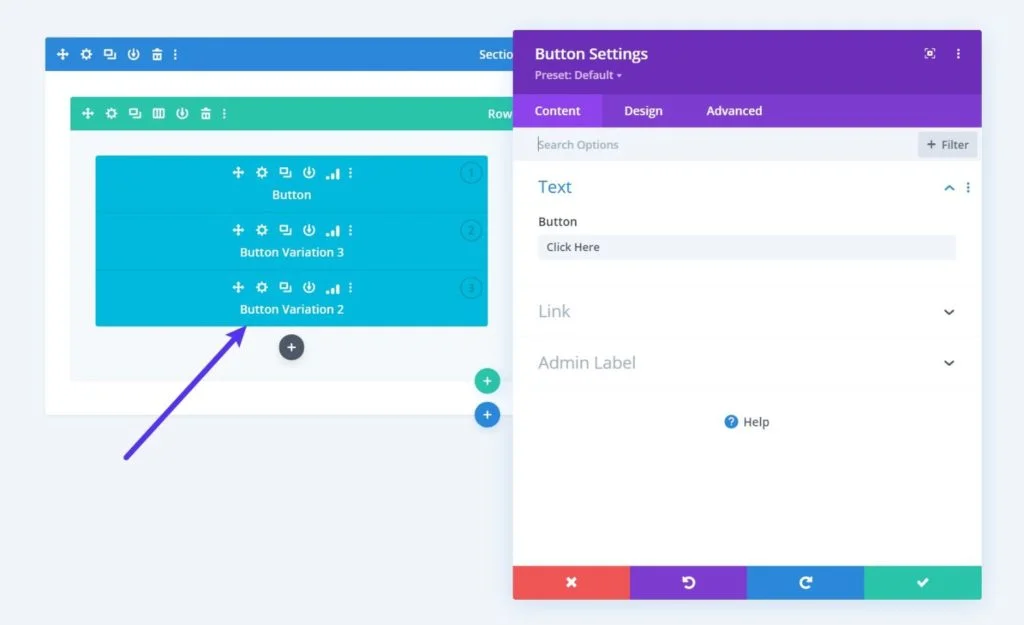 There is another significant distinction within the form module: conditional logic. While both Divi and Elementor Pro have versatile form widgets, Divi's form widget contains conditional logic, whilst Elementor Pro's does not. This addon is quite useful if you don't want to utilize a third-party form plugin but still want to construct sophisticated forms.
Divi also has its own role editor, which allows you to decide which modules and settings various WordPress user roles have access to. You can use this to manage which Divi features your clients have access to ensure they don't ruin things if you're developing client sites. You may also use it to limit what contributors can do on your site.
Elementor includes a basic role editor for granting or restricting access to the entire Elementor interface, but it's nowhere like as comprehensive as Divi's role editor.
Finally, Divi is available as both a plugin and a theme, whereas Elementor is only available as a plugin. Though the Elementor team does provide a lightweight theme called Hello that is designed to work with Elementor Pro.
Elementor vs Divi – Templates
Elementor Templates
The templates in Elementor come in a number of flavors depending on the type of content you're creating. There are two sorts of templates for designing pages:
Page templates: These are full-page designs. With Elementor Pro, you'll get roughly 200 templates.
Blocks: Blocks are section templates for page sections. You may assemble them like Legos to create a whole page.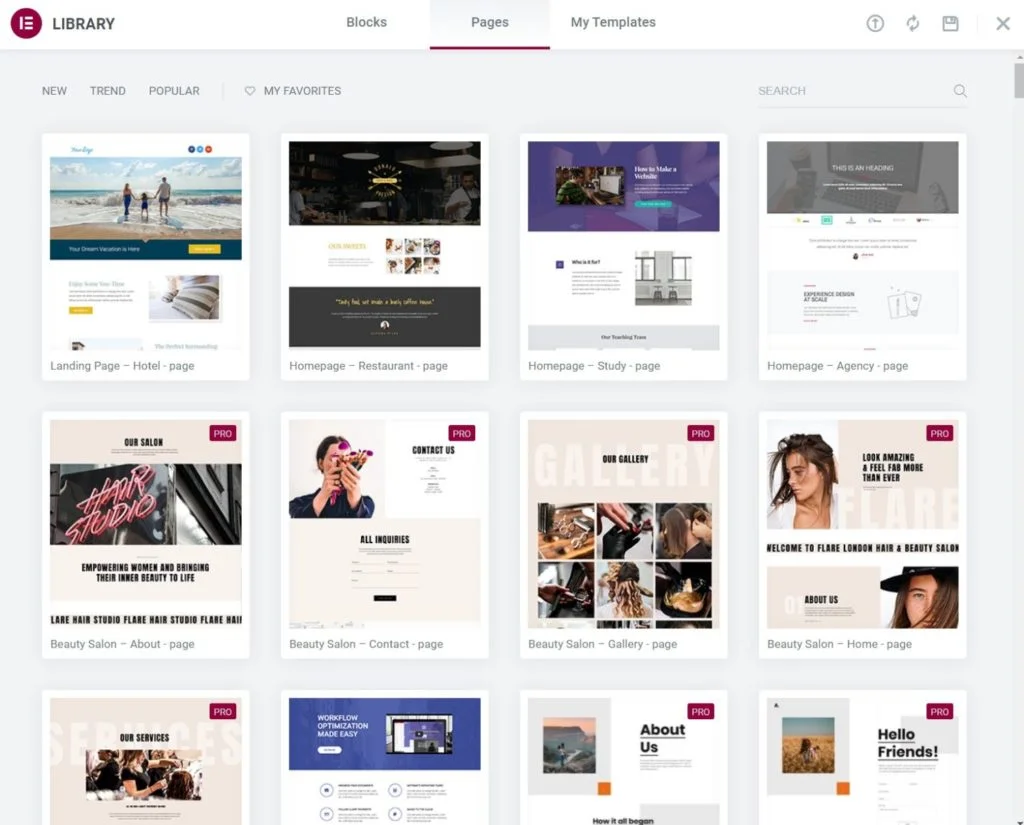 Some of Elementor's templates are also organized into template kits, which are templates centered on creating a full website.
You'll also receive distinct templates for popups and theme creation, thereby expanding Elementor's template library even more.
Finally, you may store your own templates for subsequent use.
Divi Templates
Divi has approximately 1,500 pre-built templates that can be imported, organized into 199 Layout Packs. A Layout Pack is simply a thematic collection of layouts centered on a single website. You could get one template for the homepage, another for the contact page, and so on.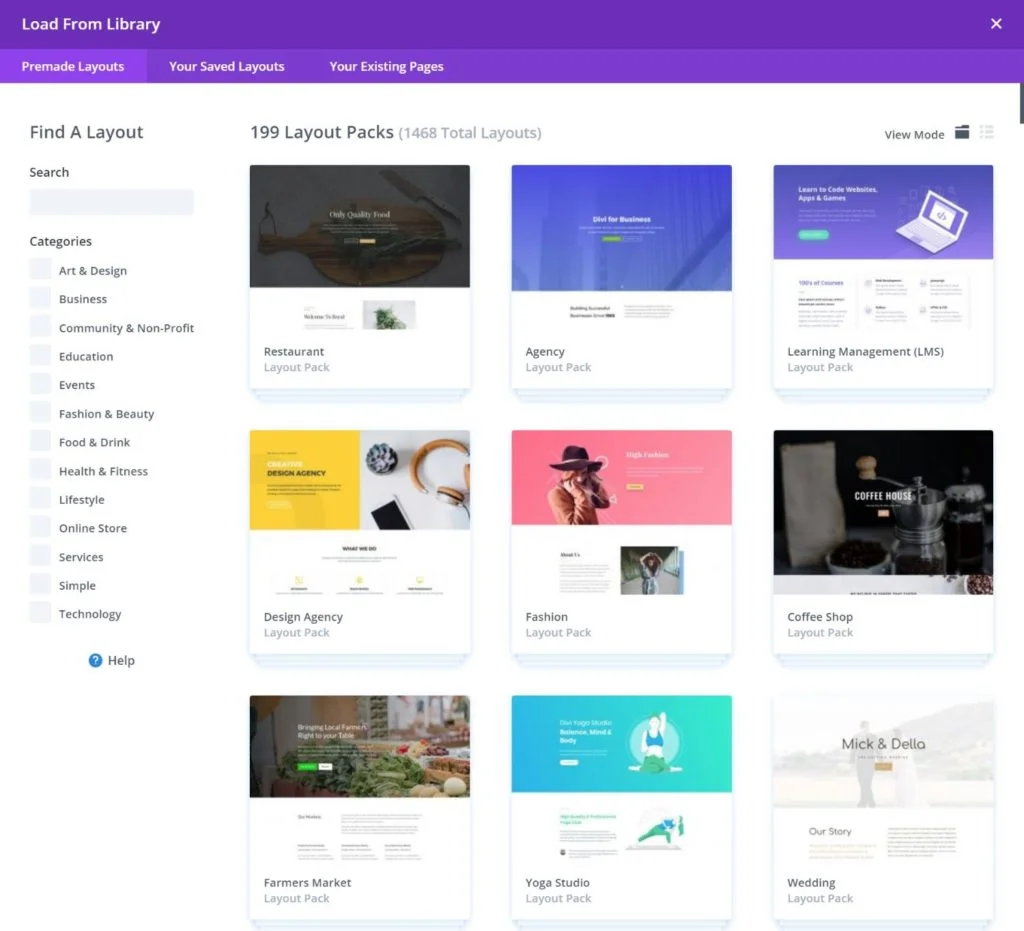 Elementor vs Divi – Pricing
Pricing is a difficult issue to compare because Elementor is less expensive in some cases while Divi is less expensive in others. So, depending on how you intend to utilize each instrument, one may be less expensive than the other.
Free Version
Let us begin from the beginning. Elementor is the only one that provides a completely free version. Furthermore, Elementor's free version is very versatile. Even with the free edition, you can create some eye-catching designs and access the most basic widgets.
So, if you want to make things as simple as possible, Elementor is your only choice. And it's a fantastic one.
Premium Version
Here's how it works out with the premium versions:
If you simply require a builder for one website, Elementor Pro is less expensive.
If you require a builder for several websites, Divi is less expensive.
Elementor Pro comes with three one-year licenses, each with a different number of sites:
One site: $49/year
3 sites: $99/year
25 sites: $199/year
1000 sites: $399/year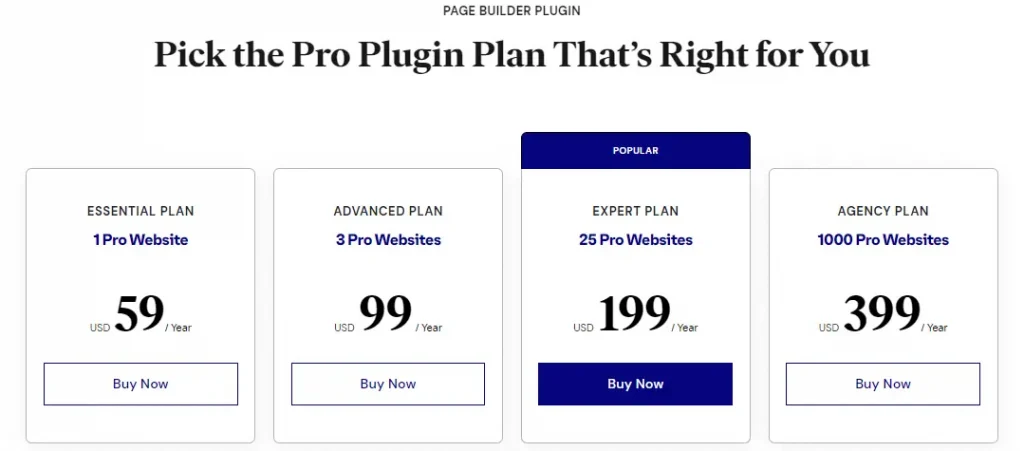 We also have a more detailed breakdown of Elementor pricing if you want to learn more about it.
Divi, on the other hand, has only two options:
Yearly: $70/year.
Lifetime: $199 (1 time purchase).
Conclusion
Elementor vs Divi are currently the two greatest WordPress page builders, so we believe that adding them to your website will significantly aid in its development.
Overall, these two giants offer the most leading features to drive business growth and ease of use for everyone.
Elementor is slightly more well-known and popular since it includes a free version and is also incredibly lightweight and adaptable.
Divi, on the other hand, provides an all-in-one library with thousands of pre-built designs. Even if you have never studied design, an expert will occasionally lose to you as a result of it.
Hopefully after reading this article, you can answer the question Elementor vs Divi and choose for yourself the best page builder plugin to build a website.