Do you want to build an online store? Have a look at WooCommerce.
Every year, thousands of new e-commerce firms are launched. When it comes to selecting a platform for new online businesses, there is no shortage of possibilities.
Should you go with a hosted platform, such as Shopify, or a self-hosted application, such as WooCommerce? Should you go with the simplest solution or one that can grow with your company?
We will introduce you to WooCommerce in this post so that you can decide whether or not to use this product.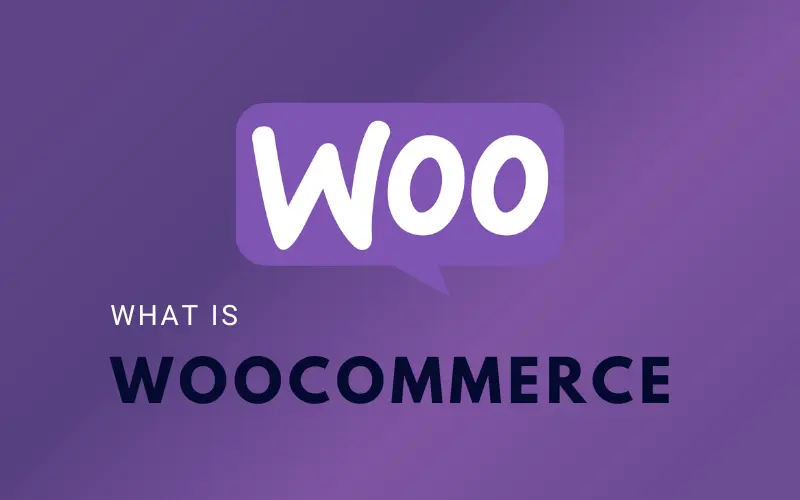 What Is WooCommerce?
WooCommerce is a WordPress open-source plugin that allows you to create e-commerce or sales websites. Its mission is to transform your website into a quick and effective e-commerce site.
This plugin has all of the features that a sales website needs, such as an order basket, the amount of items, payment, advertising, and client registration.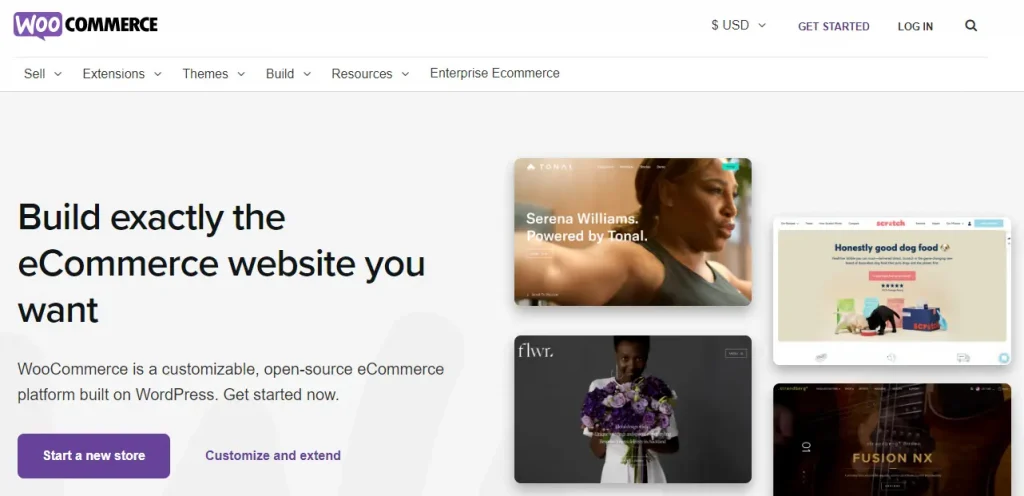 Why You Should Use WooCommerce?
WooCommerce is a WordPress plugin with over 5 million active installations. So, what is it that makes this plugin so popular?
Free to use.
The installation process is fairly straightforward, and using it doesn't require any programming experience.
Offer a varied WordPress template collection, making it easy to construct an online store in only a few minutes.
High security helps in the protection of data, the safety of transaction information, and the prevention of any illegal infiltration by other parties.
WooCommerce Functionality
WooCommerce offers a lot of useful features like:
Build a list where users can freely enter and search for product information (eg: code, name, quantity, order, etc).
Quickly and precisely calculate the overall cost of the buyer's order.
Support popular direct and online payment methods such as PayPal, credit card, COD, and cash.
Support to calculate VAT or corporate tax.
Offer example templates and assistance in creating user interfaces.
Check order status and let sellers know where their item is in the process (order confirmation, delivery, successful delivery, refund request, etc.).
How to Install and Use WooCommerce
We will show you how to install and manage WooCommerce products in the sections below.
WooCommerce installation
If you want to turn your WordPress website into a professional sales page, you must first install the WooCommerce plugin by following these instructions:
Step 1: Access yourdomain/wp-admin.
Step 2: Choose plugins and then click the Add New option.

Step 3: In the search bar, type WooCommerce and click Install Now.

Step 4: After completed, you will see a WooCommerce welcome message. To incorporate the plugin into your website, click the Let's Go button.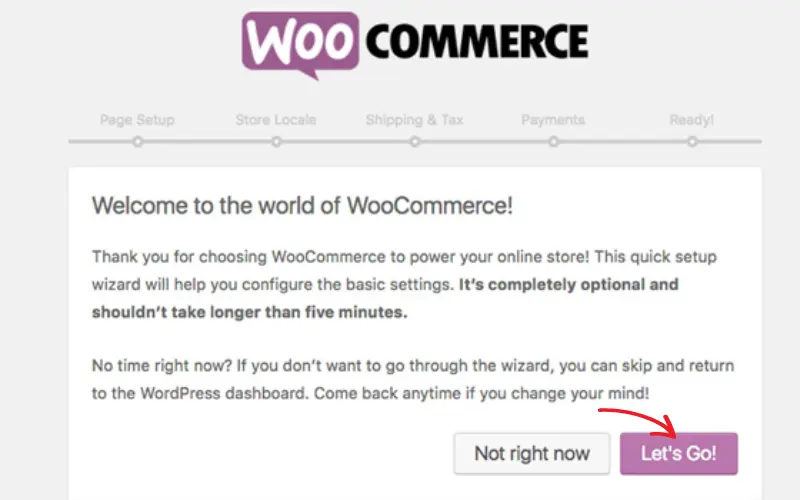 Step 5: This plugin will ask you a number of questions to help you get started quickly.
Page Setup: Here, it will generate the main pages (shop, cart, checkout, and my account). You only need to browse and click the Continue button.
Store Locale: In this section, users need to set up information about the location of the store, currency, units used for product weight and length, etc.
Shipping & Tax: This section allows you to configure shipping and taxes.
Payments: You can choose a payment method for your order in this section.
Step 6: Click Create your first product after the setup is complete.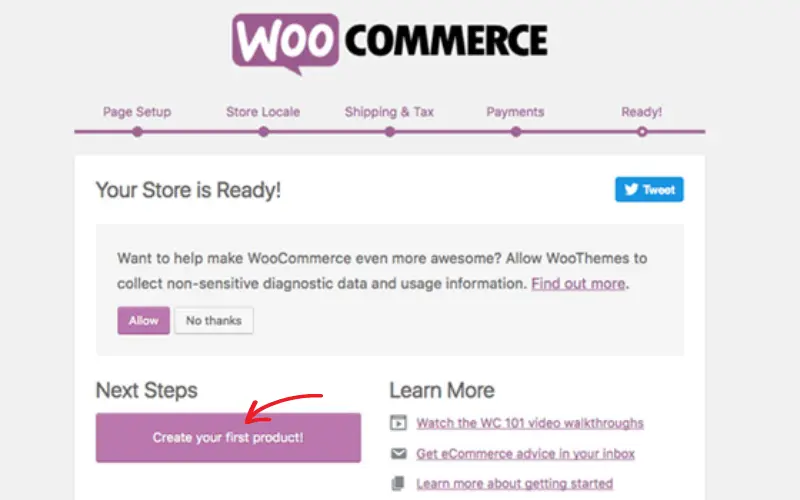 Product management
Adding products to WooCommerce is as simple as posting a blog post on the web. To do this, perform the following steps:
Step 1: At the admin interface, go to WooCommerce > Products > Add new.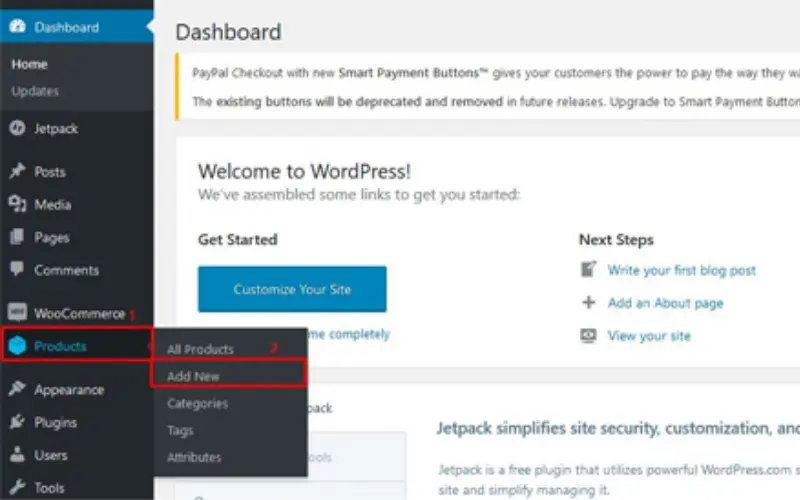 Step 2: The system provides a page on which you can enter product details. You must complete the following fundamental elements on this page:
Product Name
Product Description: Provide detailed information and product pictures.
Product Data: You can format the product type here. For beginners, the Basic product is the ideal option. After you're comfortable with it, you can tweak it with other choices like Grouped, Virtual, Downloadable, Variable, and External.
Product Short Description: Brief description of the product.
Product Categories: Categorize products for easier management and search.
Product Image: Product cover image.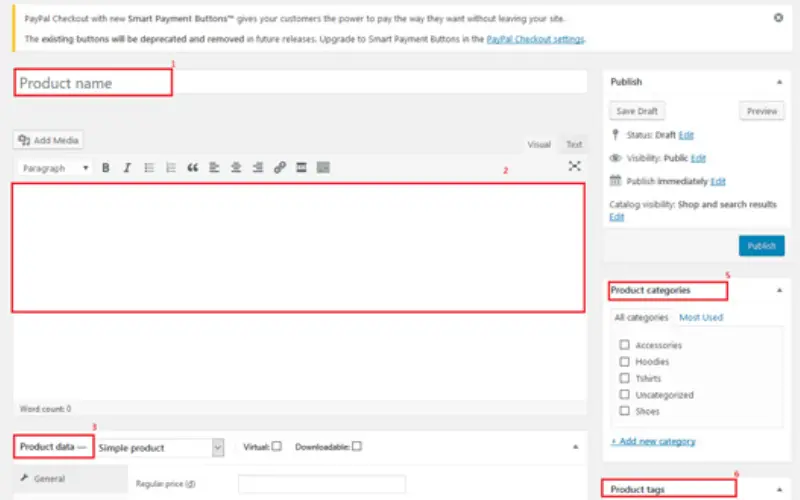 Step 3: After completing the above items, click the Publish button to publish the product.
Other Plugins that Support Sales with WooCommerce
You may need to install support plugins after creating an e-commerce website in order to sell more effectively.
YITH WooCommerce Wishlist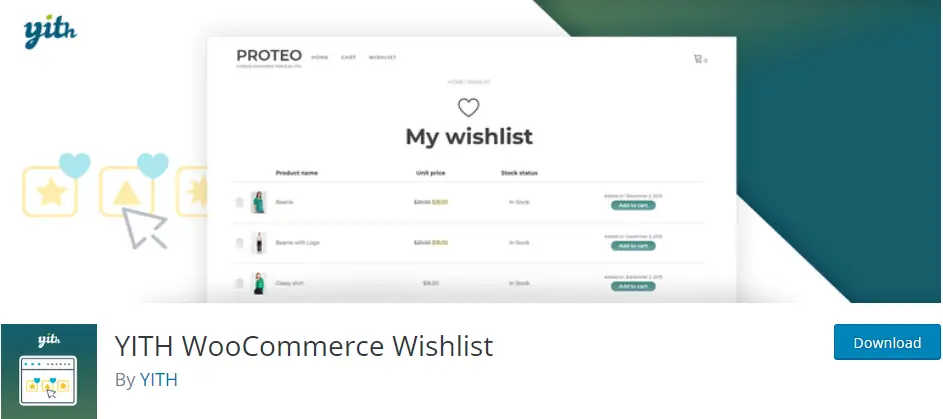 This is a free plugin that allows users to save their favorite goods. As a result, people can simply discover and purchase things afterwards.
Customers may also share their saved product list with family and friends via social media. This might assist you in attracting new clients and persuading them to purchase.
WooCommerce Multilingual & Multicurrency with WPML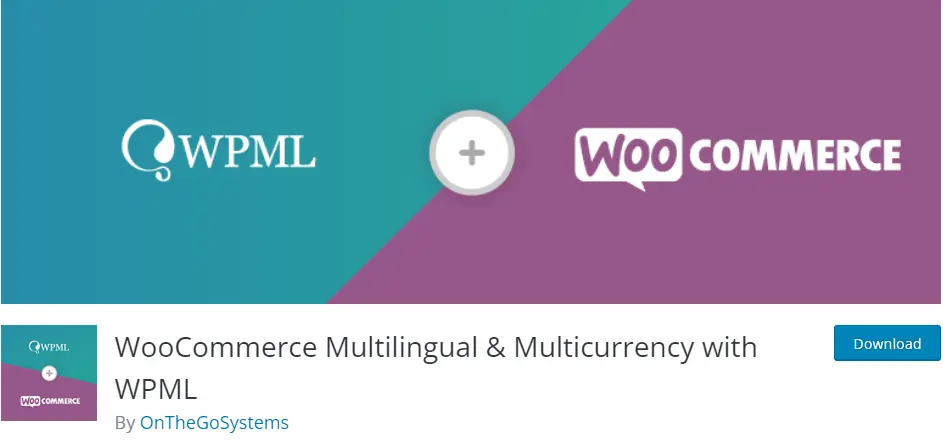 If you want to expand your business into other markets, this is the plugin for you. This plugin will allow you to translate your website into a variety of languages and accept payments in a variety of currencies.
In addition, with WooCommerce Multilingual & Multicurrency, you can also email your customers in their language.
Beeketing for WooCommerce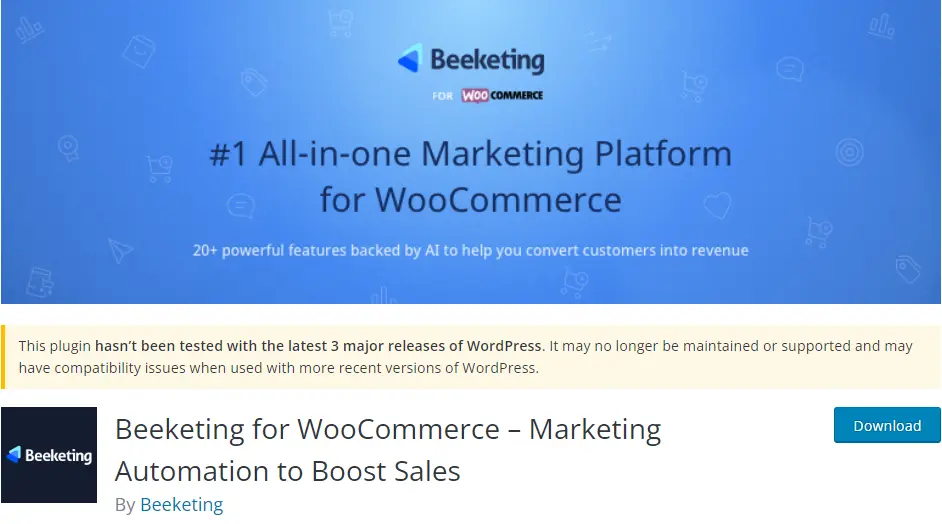 Beeketing is an essential plugin for assisting with marketing automation. It offers the ability to create coupons for new consumers, motivating them to purchase products or services for the first time.
Moreover, you can use this plugin to introduce promotions to remind and inspire consumers who have shopping carts that are awaiting payment to finish their orders.
Product Slider for WooCommerce by PickPlugins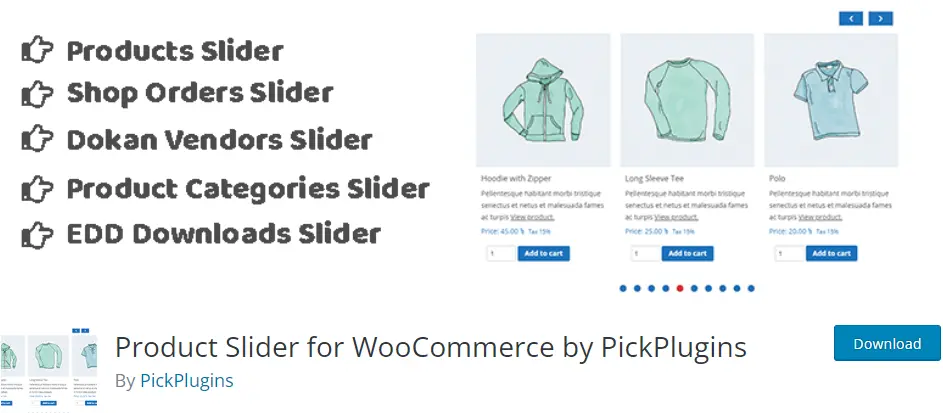 If you want to make product presentations, we recommend using this plugin. These slides will assist in displaying merchandise anywhere on the web through a shortcode.
This plugin also works well on mobile, allowing you to adjust slide text, font style, color, conceal out-of-stock goods, and so forth.
Mailchimp for WooCommerce
You must construct a mailing list in order to collect customer emails. If this is the case, do not overlook this plugin. It will allow you to fully integrate Mailchimp with Woocommerce, allowing you to effortlessly generate mailing lists.
FAQs
The following is a list of frequently asked WooCommerce questions and their answers.
What is WooCommerce?
WooCommerce is an open-source WordPress e-commerce plugin. It is used on small to large-scale e-commerce websites. The plugin soon gained popularity since it was simple to install and configure and was absolutely free.
Does WooCommerce have a pro version?
Yes, WooCommerce has a pro version. This premium version provides advanced shipping choices, automated tax calculations, and priority support. It also has a 30-day money-back guarantee.
Is there an app for WooCommerce?
Yes, there is an app for both ios and android. The mobile app allows you to manage your business while on the road. In real time, you can create goods, handle orders, print labels, and track critical statistics.
Conclusion
It is clear that WooCommerce is simple to set up and use. This is also a free plugin that many individuals use when they are commercializing their website. With these shares, you should be able to manage your company's web sales more successfully and easily.
If you found this article helpful, please leave us a comment below. You can also find other interesting articles on our website.