Elementor is an excellent tool for novice website builders. The amazing thing about this tool is that it includes a large number of templates from which to design any type of website you desire.
So, in order to create a fantastic blog website, you must select the best Elementor blog templates. In this post, we will discuss seven Elementor blog templates that we believe are the best for you to use.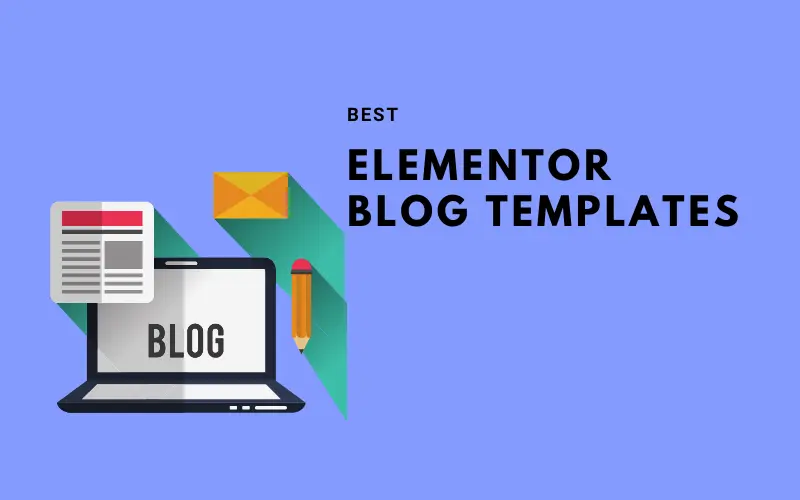 Best Elementor Blog Templates
In our opinion, the top 7 Elementor blog templates are as follows. The list will contain both free and premium templates, which you should consider before using one for your website.
Blabber: All-in-one Elementor Blog & News Magazine WordPress Theme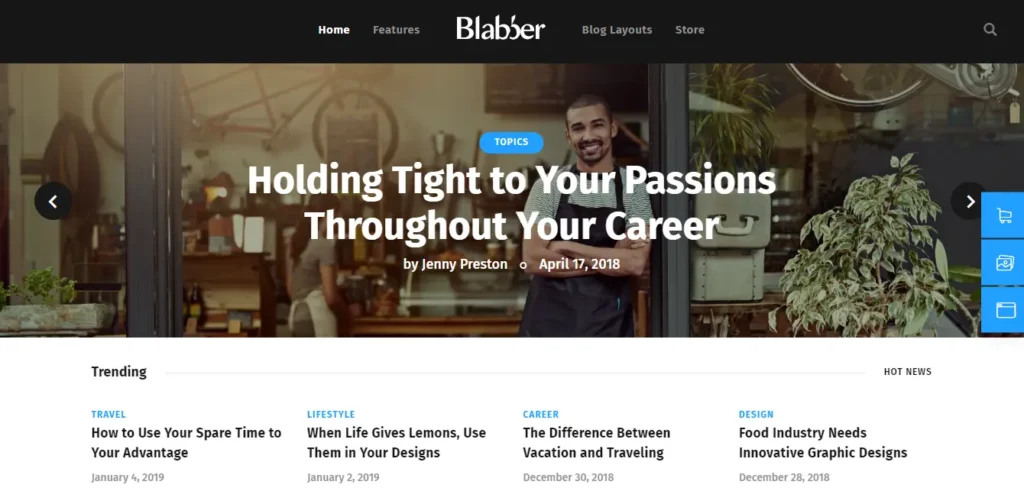 If you want to give your website a more traditional look or simply use it for your news section, the Blabber theme is suitable.
The theme was created using Elementor to allow you to construct a magazine website. It comes with nine demonstrations, and certain portions can be utilized with Gutenberg's editor.
MagPlus: Blog, Magazine Elementor WordPress Theme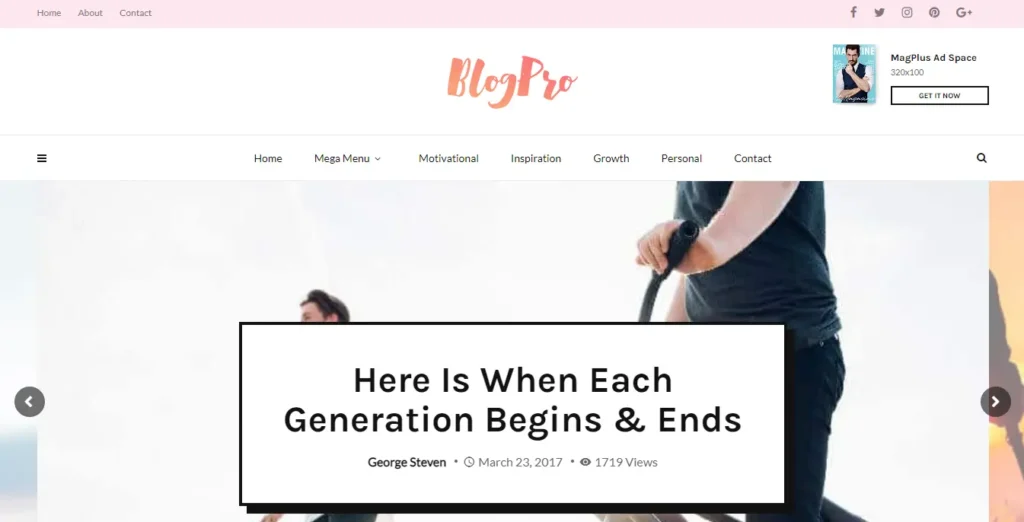 The MagPlus theme for WordPress is a blog, magazine, and newspaper theme that includes all of the tools you need to produce and maintain content.
Using the theme's one-click import capability, any of the demos provided with the theme can be rapidly imported with a single click.
Furthermore, the theme has a fast mega menu solution that can be enabled via the WordPress native menu panel, as well as Font Awesome icons for each menu item.
The Fox Magazine: Minimal Newspaper News Magazine Blog WordPress Theme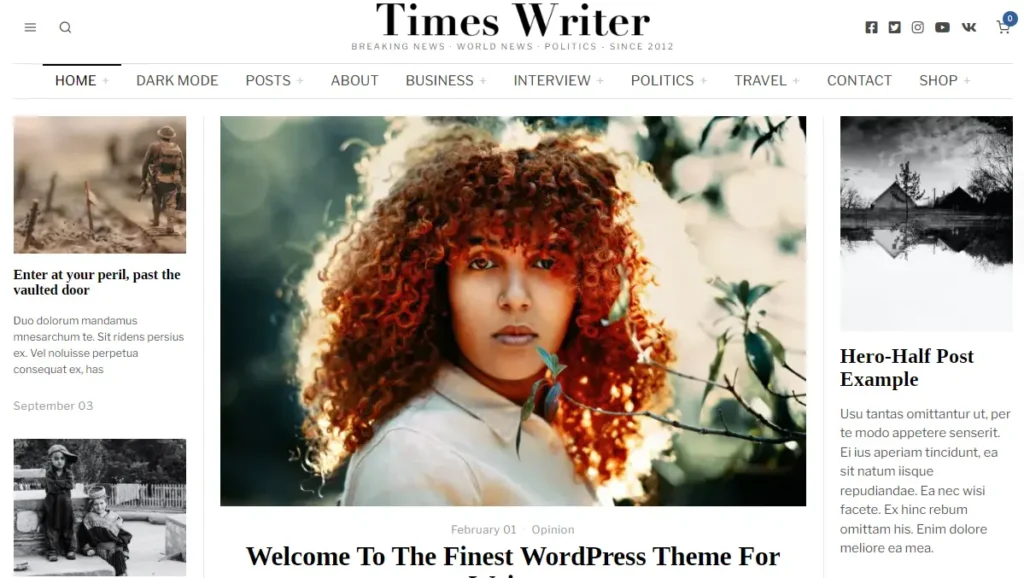 The Fox is a fast, lightweight, and SEO-friendly WordPress blog theme that allows you to easily create a one-of-a-kind, standout personal blog or news site.
Furthermore, this theme is simple; therefore, if you are new to programming, this is the tool for you. With a single click, you can install one of the over 20 demos and develop a website that resembles the demo in minutes.
EasyMeals: Food Blog WordPress Theme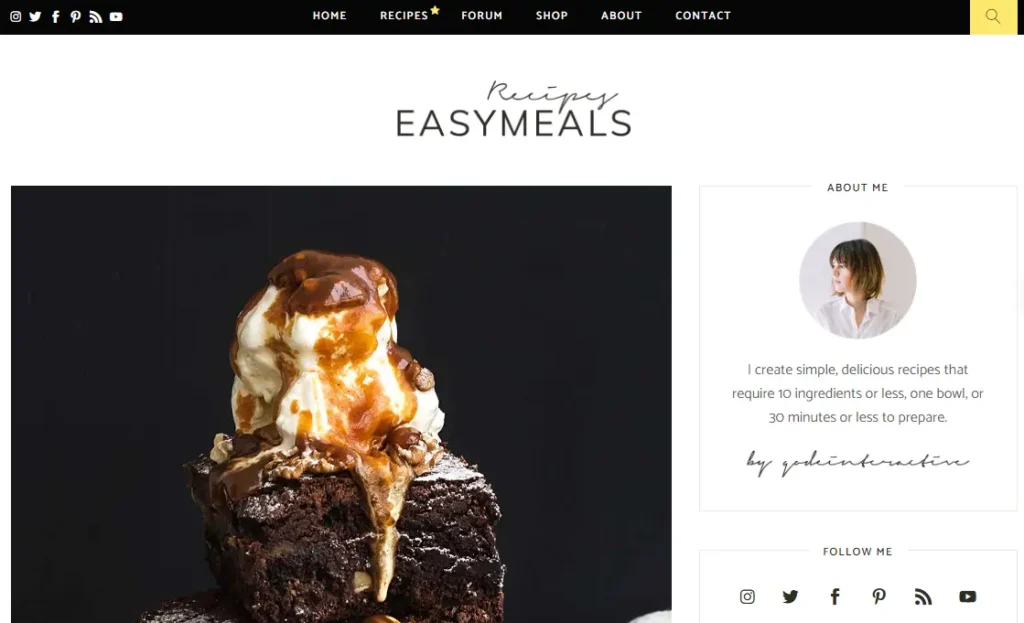 If you want to establish your own personal or community-based food blog website, the EasyMeals theme is a fantastic solution.
It comes with a variety of recipes, a blog area with numerous lists, and a basic single-post style that makes it simple to share recipes and write about your recent culinary adventures.
By dragging and dropping pieces into your website, you can simply establish a forum for your users and even develop unique pages using the Elementor Page Builder with bbPress integration.
Andaaz: Lifestyle and Travel Blog WordPress Theme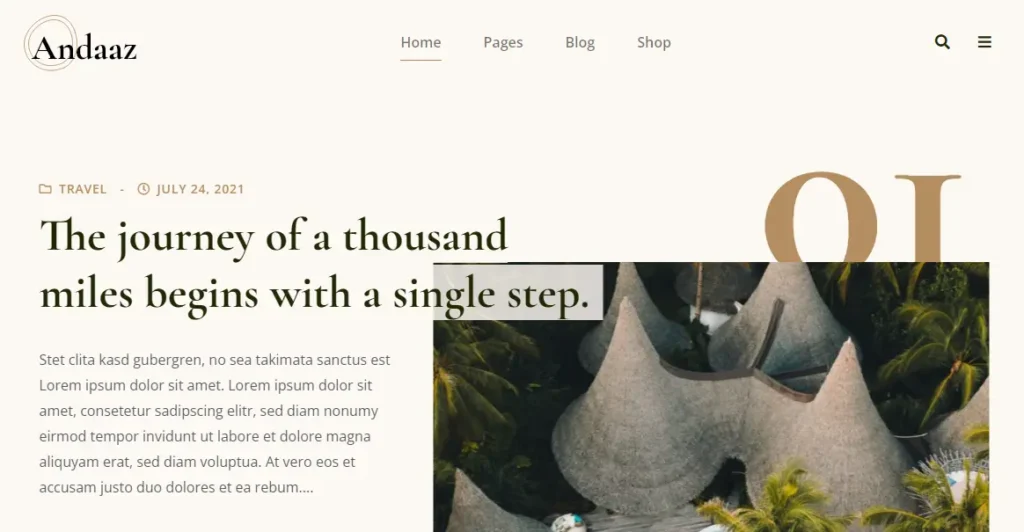 Andaaz is an Elementor blog template that is ideal for those who enjoy unusual and different styles. This blog website template has an organic appearance that is appropriate for any lifestyle blog.
Andaaz was designed with the Elementor Page Builder and is simple to edit, so you don't need any coding skills. Discover why this is one of the greatest Elementor themes for blogs by viewing the gallery and the live preview.
Magine: Business Blog WordPress Theme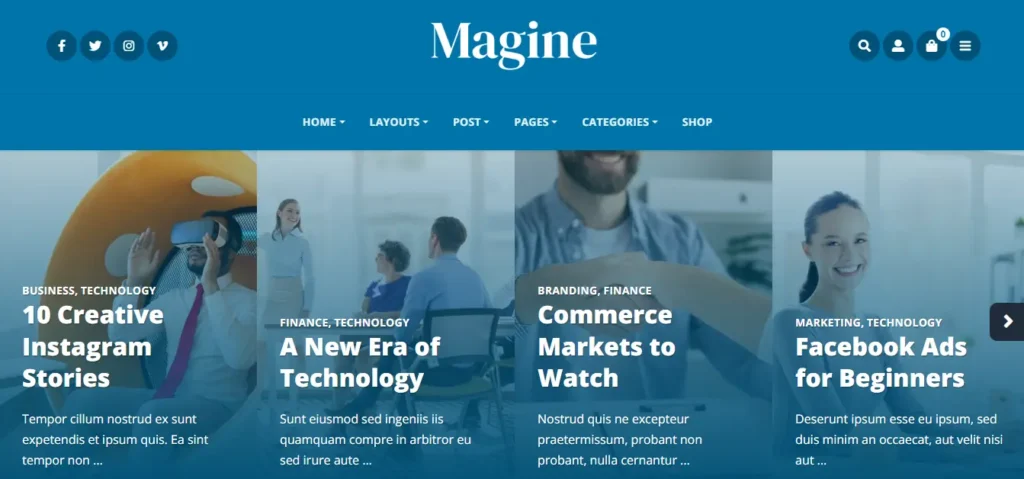 If you need to build a business blog, this popular Elementor blog template is ideal. Consider this template if you need blog website themes that don't require coding experience.
You can construct your own unique post layouts in a few clicks thanks to the sophisticated custom Elementor widgets and easy connection with Gutenberg.
Yakeen: Lifestyle Blog WordPress Theme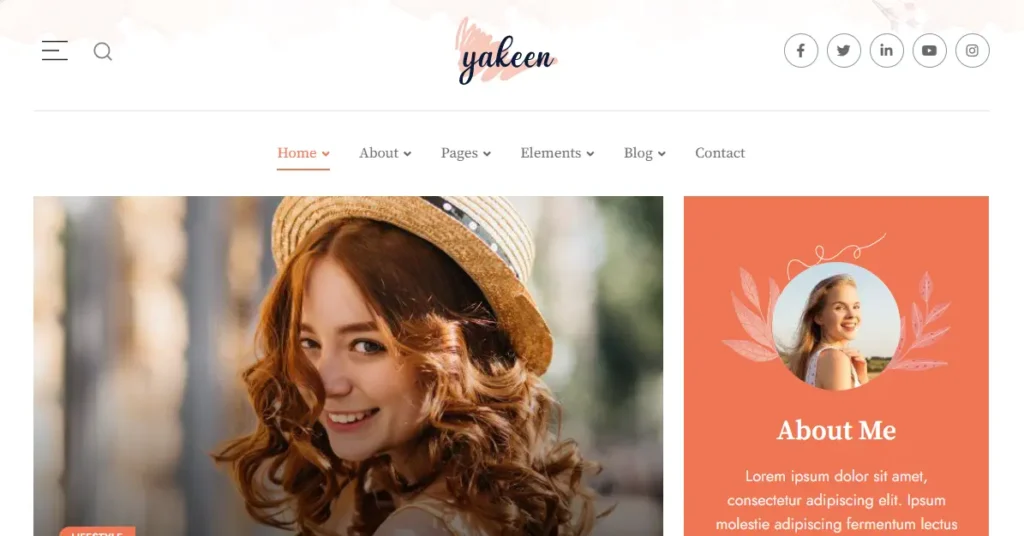 Are you a lifestyle blogger looking for adorable blog website templates? Consider the case of Yakeen. For active bloggers, this Elementor blog template is ideal.
This Elementor blog template prioritizes readability and responsiveness while maintaining a gorgeous look. You may select from four alternative home pages, eight category pages, six post styles, and more.
Elementor Blog Templates: Conclusion
And those are the best 7 Elementor blog templates, in our opinion. If you agree or have suggestions, please leave a comment.