Users can now take advantage of a plethora of tools anytime they want a professional portfolio, a web store, or a corporate site. Regardless of the style or goal, website builders have proven to be the simplest and quickest alternative for establishing a good digital presence.
While online website builders are becoming more popular, offline website software has remained in the shadows for some time.
We chose to showcase some of the most popular offline website builder software for windows 10 and contrast them with a leading online provider.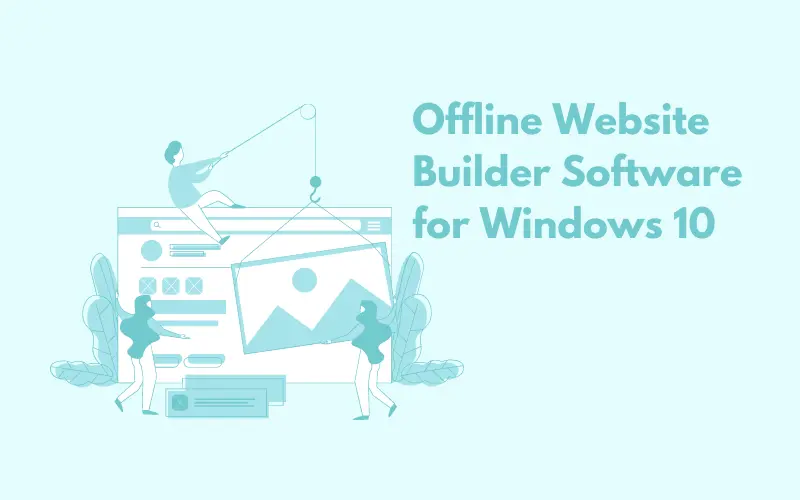 Dreamweaver
Mobirise
Template Toaster
Adobe Portfolio
Pinegrow
WYSIWYG Web Builder
Visual Studio Code
Dreamweaver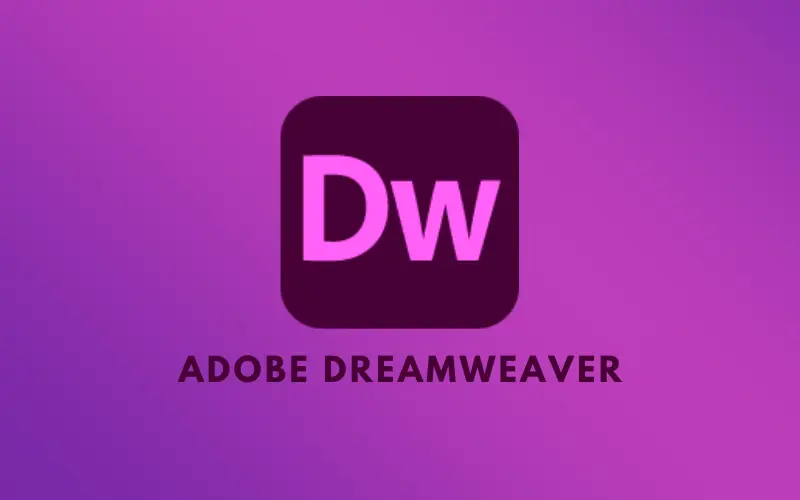 Adobe Dreamweaver – Tool for Offline Web Design and Development
Code Editor

Adobe Stock Images

External Templates
Mobirise
Template Toaster
Adobe Portfolio
Pinegrow
WYSIWYG Web Builder
Visual Studio Code
What Is Offline Website Builder Software
The first thing we need to do is define what an offline builder is. What kinds of pros and cons could the offline software have?
An offline website builder is a collection of software components that can be downloaded. Every time you want to create a website, you must download and install the necessary components onto your computer. Unlike online platforms, editing your website does not require an internet connection.
This aspect provides greater security and a reasonable level of backup. Your PC, on the other hand, is the sole means to access the builder. You will not be able to outsource or modify the website remotely.
The following are the primary phases of using an offline website builder:
Download the software.
Install the website platform on your Windows or Mac or whatever system you are using.
Choose the available templates or create your own.
Add and edit content.
Add media files.
Publish the website.
Although some offline platforms still support drag-and-drop, they are somewhat difficult. Beginners will need some time to become acquainted with all of the functions and features.
Furthermore, utilizing an offline builder necessitates powerful technology, a separate hosting environment, and regular update downloads.
List of Best Offline Website Builder Software for Windows 10
For your convenience, we've compiled a list of the top 7 offline website builder software for Windows 10 that we believe are the finest. This list contains both free and commercial software, so do your research before selecting a program to use.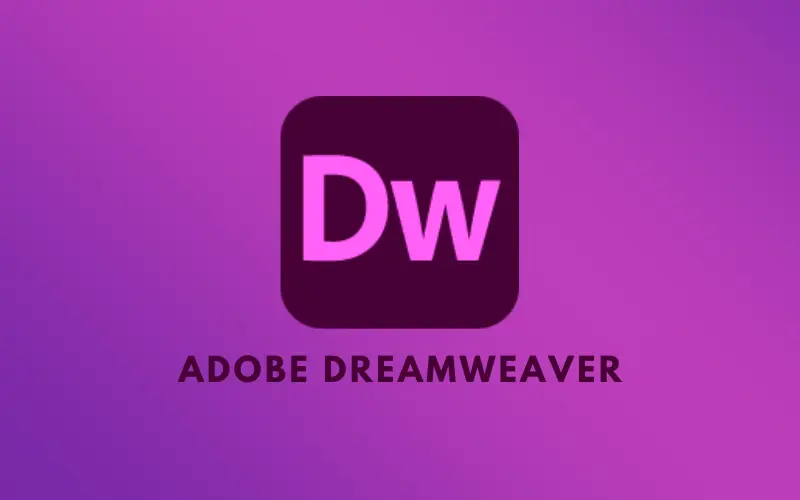 Official Website: Adobe Dreamweaver
Complexity: Complex
Free Plan: 7-day free trial
Paid Plan: Start at $20.99/month
Adobe Dreamweaver is a web design and development software that allows you to create, publish, and update professional websites with high-end functionality and exquisite design. This program is made available as part of the Creative Cloud service.
It allows you to easily construct and maintain many sorts of websites and offline applications. To be able to work with the system, it is still preferable to have some coding abilities and a background in web design.
The program can be used by both experienced and inexperienced web designers to create high-end websites. However, newcomers will find the method difficult to learn because it requires time and effort to master.
Some of Adobe Dreamweaver's pros:
Code Editor: The software grants access to the platform's powerful code editor. This is where you can deal with HTML, PHP, CSS, JSP, XML, JavaScript, and other website scripts. You can use this feature to develop your own professional app and website design. All of your stages and adjustments are clearly presented in the visual preview mode, allowing you to remedy any issues before publishing the project.
Adobe Stock Images: This is where you can explore a large collection of graphics and photos that you can then download and incorporate into the website or app you're working on.
External Templates: Dreamweaver allows you to download and use templates from third-party sites. These designs are both free and paid, so you must choose which one you like.
There is no entirely free plan, but there is a 7-day trial that allows you to try the system's whole feature set before committing to one of its premium subscriptions, the price range of which is fairly vast. Subscriptions to Dreamweaver currently start at $20.99 per month.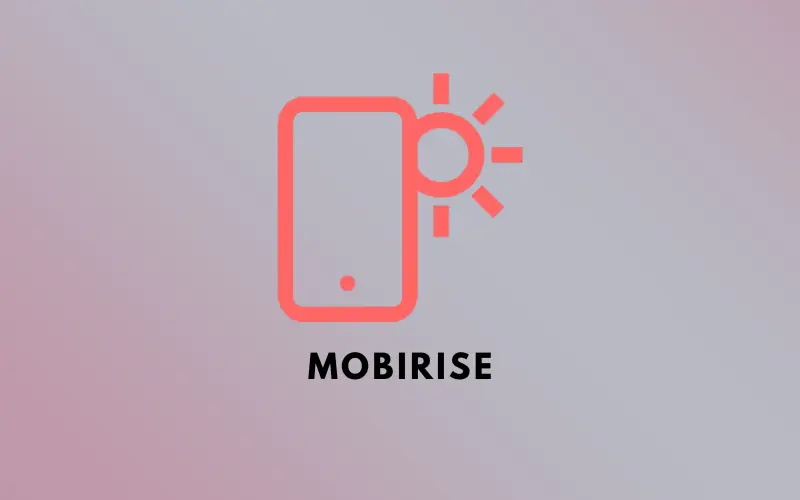 Official Website: Mobirise
Complexity: Easy
Free Plan: Free software
Paid Plan: $149 for all premium themes/extensions
Mobirise is an application for creating offline websites that is easy to use for all user groups, including non-techies. The software's release looked to be a revolutionary move since it had certain key distinctions from its contemporaries.
To begin with, it is a responsive, free offline program. It implies you'll have to download and install it. Otherwise, you will be unable to begin the website creation process.
It is quite simple to use. In addition to several key competitive advantages, the program delivers an intuitive and straightforward editing environment.
Mobirise's main advantages are as follows:
Simple Installation: Mobirise's homepage is designed to be very simple so that you can locate the software download location easily.
Numerous Content Blocks: You can use any of the content blocks from a large collection to construct a unique page structure. Over 6500 pre-designed blocks are now available in 5 free, 140+ paid HTML templates, and 400+ homepage themes.
Drag and Drop Builder: Mobirise is a simple and intuitive WYSIWYG editor. It indicates that no coding knowledge is necessary.
Mobirise is free software, but it does not provide you with hosting services, so you need to find a third-party host. You can also spend $149 to own the Mobirise Website Builder Kit, which includes all premium themes and extensions.
TemplateToaster is offline website template creation software that allows you to design advanced, stylish, and contemporary themes without any programming or coding knowledge.
 The platform is useful for both experienced and inexperienced web designers who want to create professional and visually appealing themes for Joomla, WordPress, Drupal, Magento, and other CMS.
TemplateToaster provides you with two template design options. It is possible to use a ready-made responsive template and further customize it to meet the needs of your project, or you can create a completely new template from scratch.
Here are a few highlights of TemplateToaster:
Responsive Layouts: One of the system's main advantages is that it includes a powerful visual editor and responsive layouts, allowing you to independently create visually appealing and technically correct templates.
CMS Compatibility: TemplateToaster is compatible with virtually any Content Management System. This means you can create a high-quality template for any CMS you want without any coding or third-party help.
Drag and Drop Builder: TemplateToaster allows you to create modern UI designs without any additional techniques or coding knowledge. Simply select the required element, navigate to the desired location, and drop it there.
TemplateToaster can be downloaded for free from the official website. It includes an unlimited trial version that allows you to test the program before purchasing a paid plan. This tool offers two deals to choose from: Standard ($49) and Professional ($99). However, TemplateToaster does not have a refund policy, so you need to consider this carefully before buying.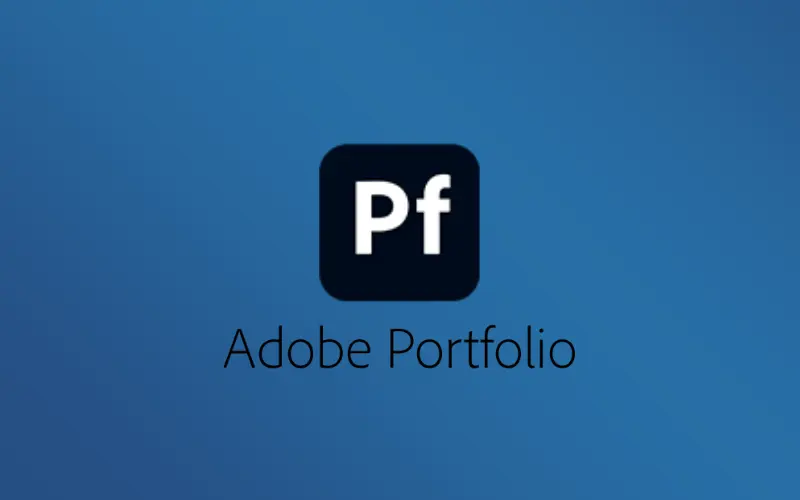 Official Website: Adobe Portfolio

Complexity: 

Complex

Free Plan: 

Free software

Paid Plan: 

From $4.99/month
Adobe Portfolio is a standalone website builder for web designers with a single purpose: portfolio creation and management. The platform is available for free as part of the Creative Cloud software. The system's use does not require coding knowledge, making it an excellent choice for all user groups.
Whether you want to showcase your work on a portfolio website or just start a single-page website, the software has you covered. Adobe Portfolio is a good choice for this type of website because it has easy-to-customize templates as well as a set of design customization and project management tools.
Simultaneously, the software lacks eCommerce features, preventing you from selling your products or services.
However, this software has a lot to offer, such as:
Behance Intergration: Adobe Portfolio integrates seamlessly with Behance, allowing you to successfully import projects and expand your customer base.
Lightroom Image Import: Using your Creative Cloud subscription, you can easily access and import images from Lightroom with the software.
Image Resizing Automation: If necessary, the software will automatically optimize the uploaded images for your project. It can also reduce the resolution, improve the load time, and resize photos in any format.
As previously stated, Adobe Portfolio is free software when you use Creative Cloud, so you only need to purchase one app from the list to own this software. 
Pinegrow is a drag-and-drop design software designed with web design experts' needs and skills in mind. It comes with a plethora of features and tools to help you get started with even the most feature-rich and complex responsive projects.
Take a look at Pinegrow's main benefits right now:
Editing and Reviewing Mode: This software allows you to see how your project will run on various desktop and mobile devices. It automatically analyzes the stylesheets to identify potential errors and bugs and allows you to fix them on time.
Tools for Advanced Visual Editing: The system provides access to a powerful toolkit for rearranging, modifying, editing, and adding new CSS and HTML elements. To customize your project layout, you can insert a repeater here to insert the selected code elements.
Custom CMS: To create and edit static HTML pages, the platform can be used as a custom CMS system. As a result, website/content management becomes more intuitive and understandable to everyone.
Pinegrow provides numerous options for you to choose from. You can pay monthly ($12/month), annually ($99/year), or just once ($149) to own this software for life.
WYSIWYG Web Builder is an offline website builder software for Windows 10 for creating professional jQuery-based and HTML web projects. 
It is desktop software that must be downloaded and installed before it can be used for website development. Small business websites, portfolios, news portals, blogs, and other content-based projects greatly benefit from the system. 
The following are some of the benefits of using WYSIWYG website builder:
Powerful Customization Options: Users have access to over 200 design tools, which help make project development and customization simple and painless. Although no deep coding skills are required to work with the system, it does take some time to explore and become acquainted with it.
Various Extensions: The system provides over 200 extensions, including slideshows, eCommerce features and tools, online menus, and many more.
SEO Assistant: You can use this feature to make your website pages more search engine-friendly. The advanced SEO Assistant scans each page for missing keywords, image descriptions, header tags, sitemap.xml/robot.txt, broken links, and other issues that could harm your project's SEO ranking.
WYSIWYG Web Builder is a platform that comes with a lifetime license for $59.95. Users who want to test the system's functionality before purchasing it can do so for free during the 30-day trial period.
Visual Studio Code is a web design software powered by Microsoft that includes a convenient and fully featured code editor. 
The system can be used with practically any syntax and supports all recent programming languages. If a language or functionality is not available out of the box, you can install the necessary module from the catalog. The platform provides open-source programming.
As a cross-platform solution, the software makes it simple to create interfaces and programs for mobile and online apps that use CMS. It offers everything that web designers need: syntax highlighting, the ability to install third-party extensions, support for certain website builders (React, Vue, etc.), collaboration with popular git repositories, code restructuring, easy navigation, and so on.
Here are some of Visual Code Studio's advantages:
Intelligent Code Completion: As you type, the feature guesses variable and function names. This gradually speeds up typing and eliminates potential errors. Built-in tools make debugging easier nearly instantly.
Easy Git Commands: Working with Git and other SCM providers is made easier with Visual Studio Code. Directly in the editor, you can review diffs, commit changes, stage files, and so on.
Extensions: If you need more functions, the software supports the integration of external extensions.
Visual Studio Code is a completely free software program that can be used for any web design platform or purpose.
Offline Website Builder Software for Windows 10 Conclusion
And that is the list of 7 offline website builder software for Windows 10 that we believe is the finest. Many of the software on the list requires subscription to use, so please think carefully before deciding to use it.
If you liked this article of ours, please leave a comment as well as check out other articles on our site.