Creating a website has become easier than ever, and it's all thanks to website builders like Elementor.
This tool is designed to help you create any website you want using drag and drop. Simply put, you choose what modules you want added to your website and you are good to go.
It's very impressive and it can bring in extraordinary potential and benefits. In this article, Wplegible will help you learn more about Elementor.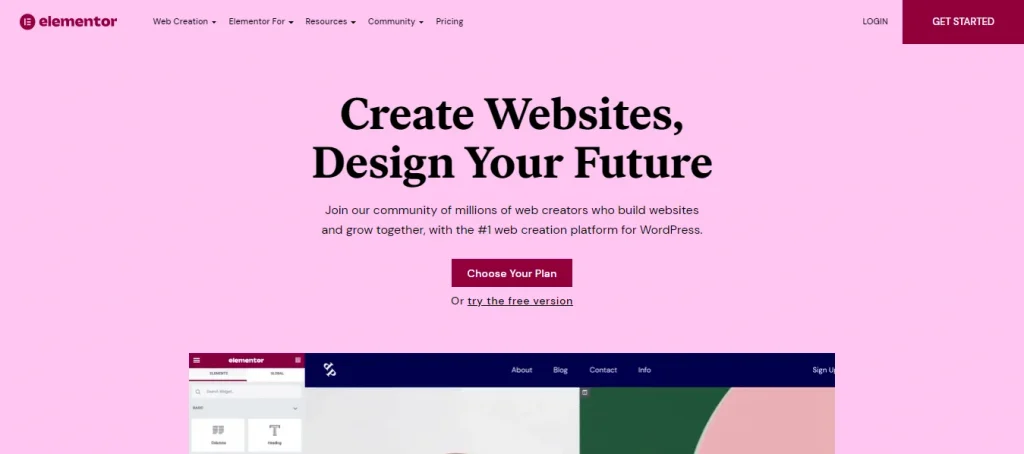 What is The Role of Elementor?
Elementor is designed from the ground up to be a page builder. You can use it just to create a single page, but you can easily work on entire websites with it.
The main advantage is that you have a real-time preview of what your page will look like as you build it. That means you can play around with the elements in order to create the page you want without any issues.
Who is Elementor for?
Elementor is designed for WordPress, so you will need to have a WordPress website. Aside from that, it's pretty much for anyone that wants to create a website on their own.
You don't need a website designer or website developer; instead, Elementor removes all the coding requirements. It's all done in the background for you. The focus here is to help you create a website quickly and without any issues.
It's suitable for casuals, but it works great even for marketers and agencies too. The fact that it removes complexity while adding more value is exactly what sets it apart.
What Makes Elementor Different?
As you can imagine, Elementor is not the only website builder that you can find out there. However, it does stand out as being the easiest to use, and it's also filled with amazing features.
One of the major benefits is the fact that you can easily create any type of website. Whether you want a blog, media site, health, creative, portfolio or business website, even ecommerce, Elementor can help you do that, it even comes with some templates and ideas to get started.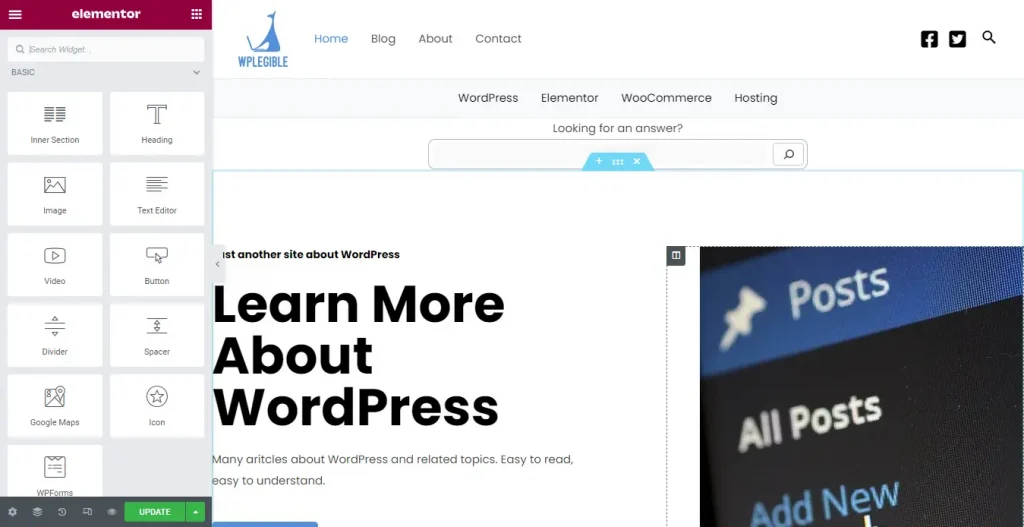 There are also 100+ widgets that you can use, which means there's a lot of customization and you get tons of control over how your website looks in the end. Add to that the fact that there are hundreds of templates, so everything is not as overwhelming as you might expect.
And yes, Elementor only helps create responsive websites, so you don't have to worry about the site looking bad on a device. Everything is scaled based on the device resolution to deliver the optimal experience.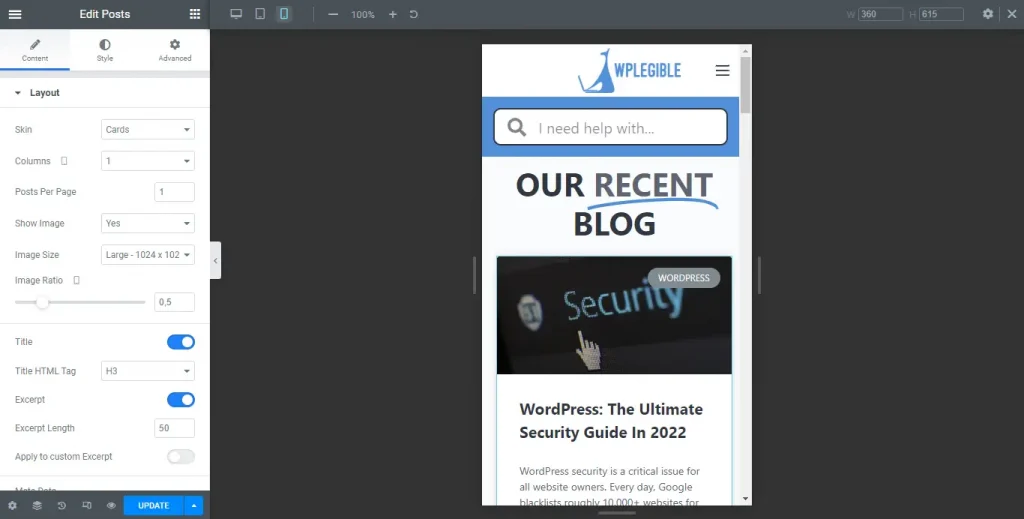 Another thing about Elementor is that it does have style options. You are free to create great styles without using custom CSS. It's still possible to do that; you are not restricted from it. But it does offer an amazing experience and style, and the quality as a whole is among some of the best.
What is Elementor Pro?
Elementor is free of charge, but it does have some limitations. If you want to access more than that, you will need to use Elementor Pro.
But what does the Pro version include that might encourage you to upgrade? They actually allow all kinds of great stuff, which might be worth it depending on your needs.
For example, you can deploy any widget anywhere you want, you can also add custom CSS and it's even possible to create global widgets. On top of that, the Pop Up builder can be used anywhere and it comes with added features like after scroll, exit intent and others.
Elementor Pro also has 50+ additional widgets, 300+ demos, a theme builder, and a visual form builder. As you can see, the Pro version is not mandatory, but it does give you more options. If you choose to create a more complex website, this is definitely the right way to do it, and the results as a whole can be quite impressive. That alone certainly makes it worth the effort.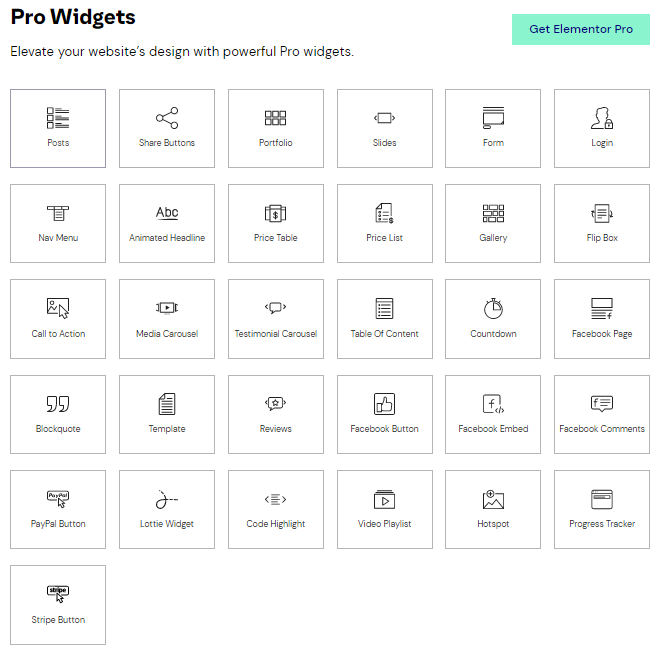 When it comes to pricing, the Elementor Pro plan is $49 per year for a single website, $199/year if you want 25 websites, $299 a year for 100 pro activations, and $999 a year for 1,000 website activations. As you can see, the more websites you want to create, the cheaper it gets.
Most people will be OK with the cheapest plan if they just work on a single website. With that in mind, the other options are suitable for freelancers or agencies.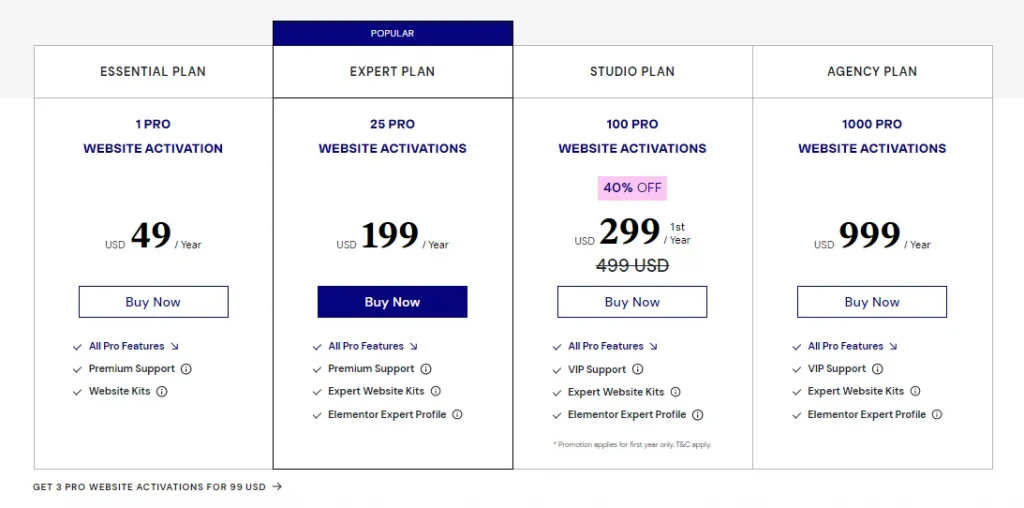 What Features Make Elementor The Best Website Creator?
The interface is very well designed. You can easily modify the layout, style, and access a navigator, which is detailed and a pleasure to use.
If you want a pixel-perfect design, you can get that and a detailed style, not to mention advanced options.
There are lots of great widgets and they can all be implemented at your own pace, depending on the project.
You get lots of templates to start your project and use them as a baseline. However, everything in them can be modified, so no website will look like the others.
Integrations are easy to do, and you are free to use them as you see fit. Creating forms is also really simple.
It's possible to create an e-commerce website from Elementor thanks to the WooCommerce Builder function.
The Popup builder is impressive for adding in the right functions, and the benefits are second to none.
Elementor Pros and Cons
| Pros | Cons |
| --- | --- |
| The regular version is free, and it's updated often | It lacks some marketing-oriented features |
| You can fully customize your website, and there are lots of templates to get you started | You get forced styling by default |
| The interface is very well done; even newcomers will feel right at home | |
| Global widgets are a pleasure to use | |
How to Install Elementor
Elementor is a drag-and-drop page builder plugin for WordPress. So you need to install WordPress first before you get it. After you've installed WordPress and a theme for your site, you have a few options for installing the Elementor page builder:
Method 1: Installing from Elementor
Step 1: Go to Elementor and click GET STARTED

Step 2: To create an account, enter your email address and password.
Step 3: Answer a few questions about who the website is for and how much experience you have with website development.
Step 4: Choose how you want to build your site. You can buy the Elementor Pro plugin separately or as part of a package that includes the plugin as well as WordPress installation and hosting. You can also look into other pro plans or begin with the free version.
Step 5: Because Elementor requires an active WordPress site, enter your website's domain into their checker to ensure that your site is running on the WordPress platform.
Step 6: Click Install Elementor once your site's compatibility has been confirmed.
Step 7: Log in if you are directed to your website's admin login page. You'll be taken directly to the Elementor plugin page if you're already logged in. In the bottom right-hand corner, click Install Now.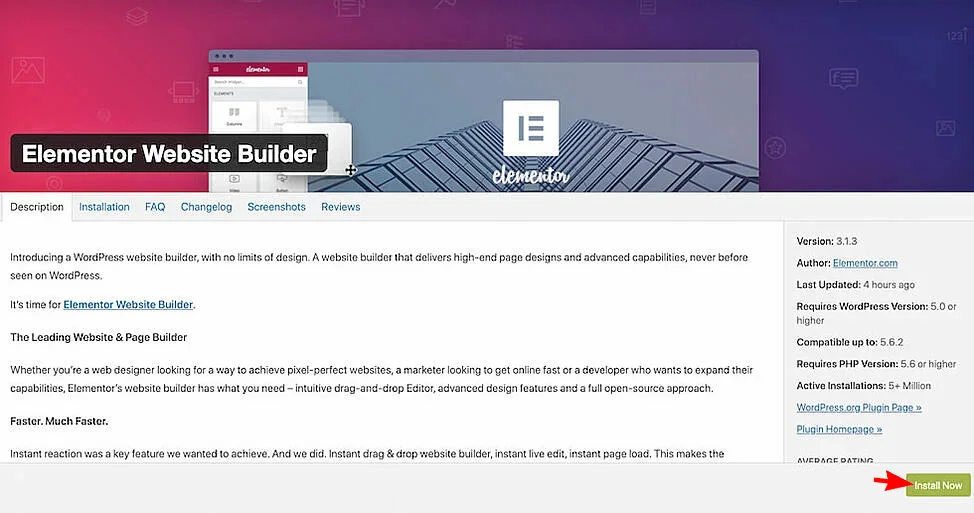 Step 8: Active the plugin and you are good to go.
Method 2: Installing from WordPress
Step 1: Log in your WordPress.
Step 2: From the DashBoard, press Plugin > Add new.
Step 3: Search for Elementor and Install.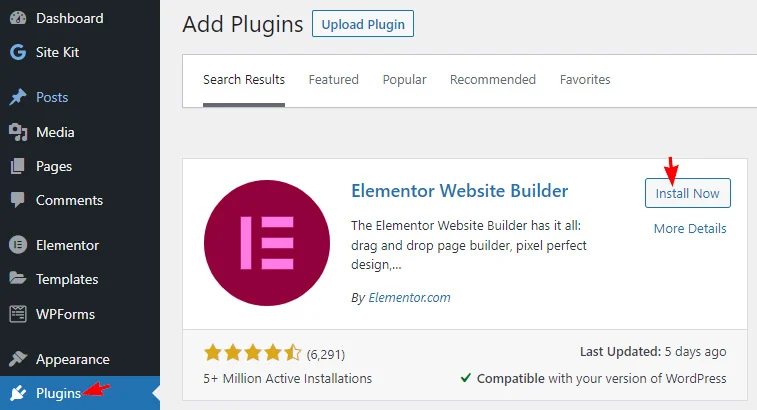 Step 4: Activate the plugin and start building your own website.
How to Use Elementor in WordPress
You can create your design and make it a reality with Elementor. This process is simplified by live editing on the page, which allows you to see each element as you design it. This section will show you how to use Elementor's editor.
Step 1: To get started, create a new page or post and click Edit with Elementor.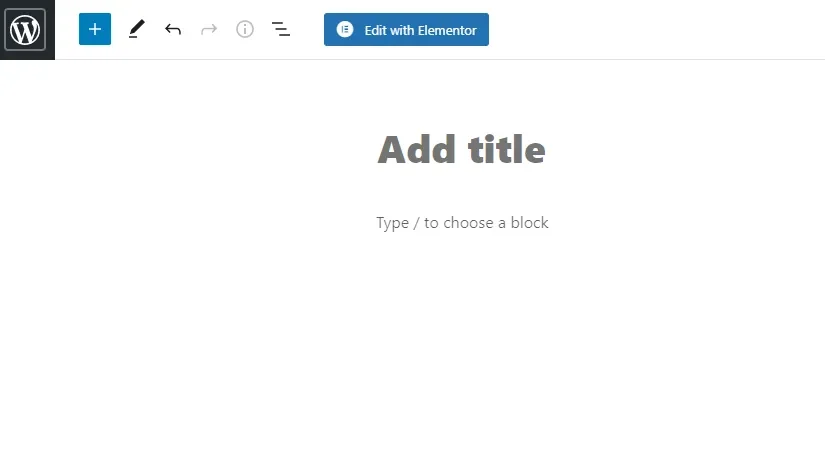 Step 2: You will need to go to the Elementor Page Editor.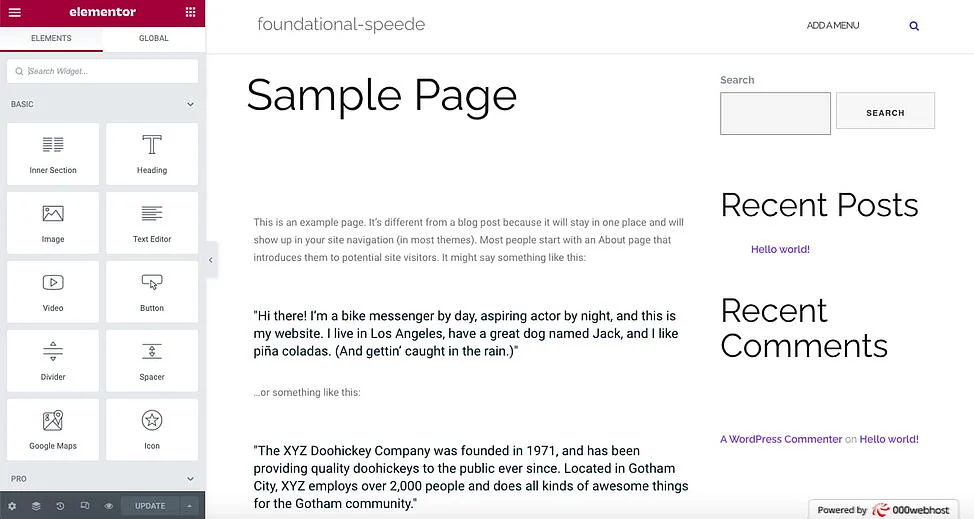 Step 3: Now you can explore the functions of Elementor and build your first website.
Some FAQ about Elementor
Is Elementor compatible with all themes?
Yes, it is compatible with all WordPress themes that stick to WordPress' coding standards.
Is Elementor causing your website to load slowly?
Elementor is one of the most responsive page builders. However, some websites can cause slow loading times, but it has provided a guide on how to fix the website speed issue.
Is Elementor good or bad for SEO?
Elementor, like any other great WordPress page builder, is good for SEO. This page builder allows you to keep users on your page by assisting you in creating a beautiful, responsive website.
Conclusion
Should you use Elementor? We think that this is the best website builder you can use right now. It's dependable, efficient, and it delivers a very high-quality experience. On top of that, you can get started with some templates and widgets, and everything is customizable.
If you are serious about creating a website yourself and don't know any programming, Elementor is definitely worth a try. It's highly efficient and easy to use, and you will be amazed at the plethora of features and ideas. Give it a try for yourself, and you will be impressed with the results. Then you can upgrade to Elementor Pro as needed!