Without a doubt, WordPress is the most well-known CMS in the world. This platform is a fantastic website creation platform that can be used for a variety of purposes, including blogging, e-commerce, and corporate and portfolio websites.
However, depending on the aim, there are several WordPress alternatives that provide both simpler and more in-depth solutions. In this article, we will show you five of the best WordPress alternatives.
Best WordPress Alternatives
Wix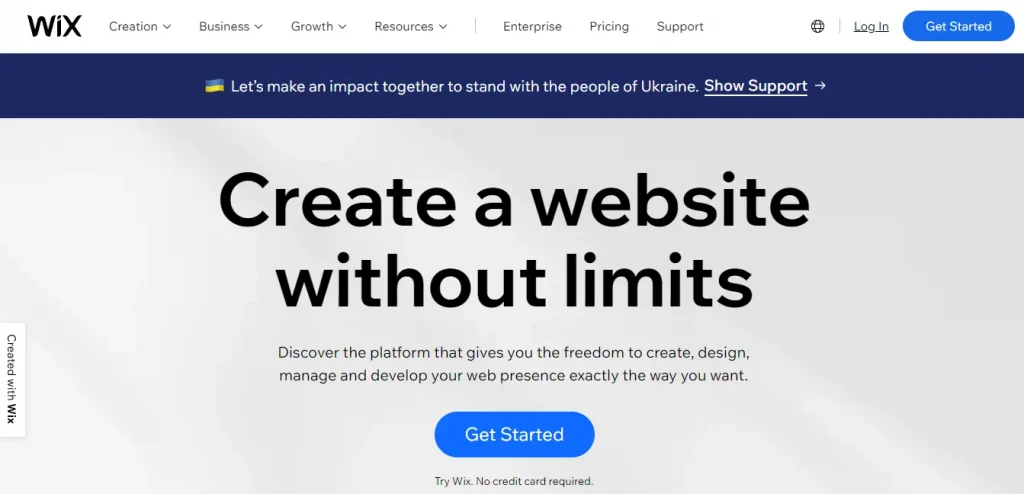 Wix is perhaps the finest WordPress alternative. It is a website building software that enables users to design online websites using drag and drop.
All you have to do is choose and move them around, then select from a few alternatives, and you're almost there. All of this without understanding a single line of code.
Some outstanding features of Wix:
Easy-to-use tools in a drag-and-drop editor.
Wix Artificial Design Intelligence assists you in creating customised websites.
900+ free, editable website templates, carefully studied and suited to each sector.
Multi-cloud hosting provides 99.9% uptime.
Your website and its visitors' data are secure at all times.
Wix lets you use it for free with certain limitations. However, you can buy a premium plan to be able to use this website builder freely.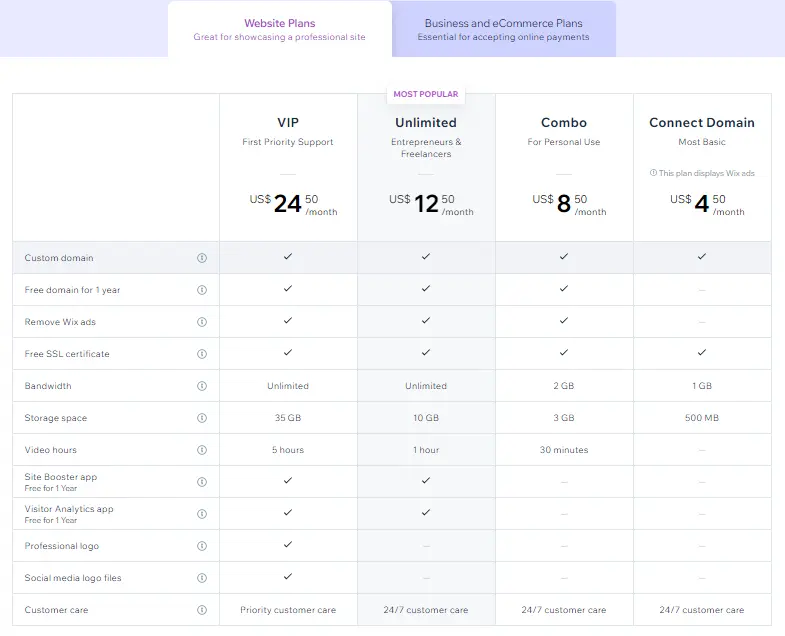 Connect Domain is the lowest plan, costing $4.50 per month. However, this plan is quite similar to the free plan and still displays Wix advertisements. We recommend that you select the Unlimited plan since it provides the best value for the price.
If you're still undecided between the two, check out our in-depth WordPress vs Wix comparison. You will find out why Wix is one of the best WordPress alternatives.
Squarespace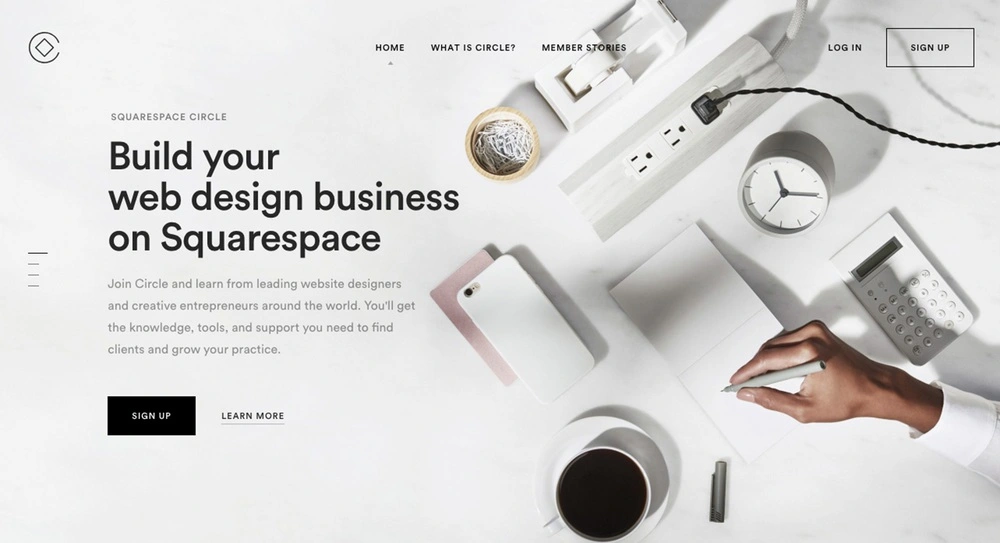 Squarespace is the next WordPress alternative we want to cover. It offers professional static templates that make website development and design easy.
You don't need to be experienced to use Squarespace, you just need basic skills to use the user-friendly tools they offer.
Squarespace has the following features:
All-in-one templates for a professional-looking website.
Drag and drop building.
There are no restrictions on website storage space or bandwidth with free, unrestricted hosting.
Numerous app/service integrations.
Squarespace provides a 14-day free trial so you can explore our platform, start building a website, and decide whether you want to subscribe to it.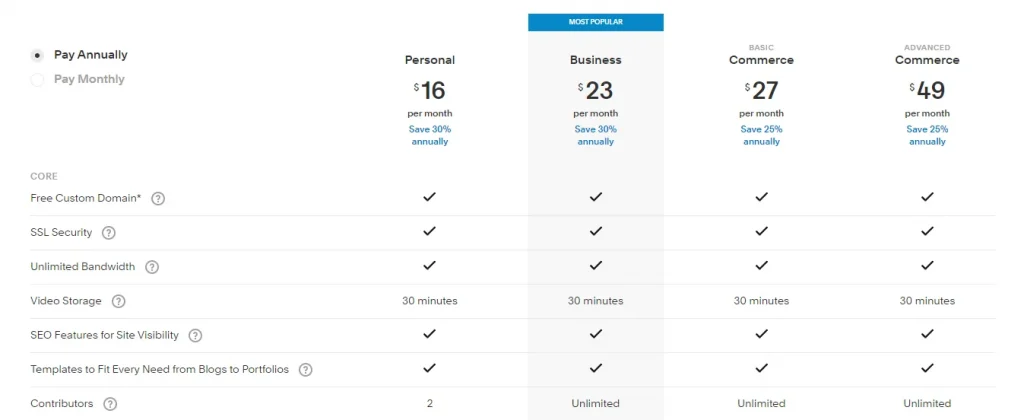 This tool gives you the option of paying monthly or annually. If you are pleased after using it for 14 days for free, you should pick an annual payment plan to save money.
In addition, Squarespace's Personal package is not really good. So that you can build your website easily with lots of functions, you should buy the Business plan or above.
If you want to know more about these two plugins, read our article on WordPress vs Squarespace.
Shopify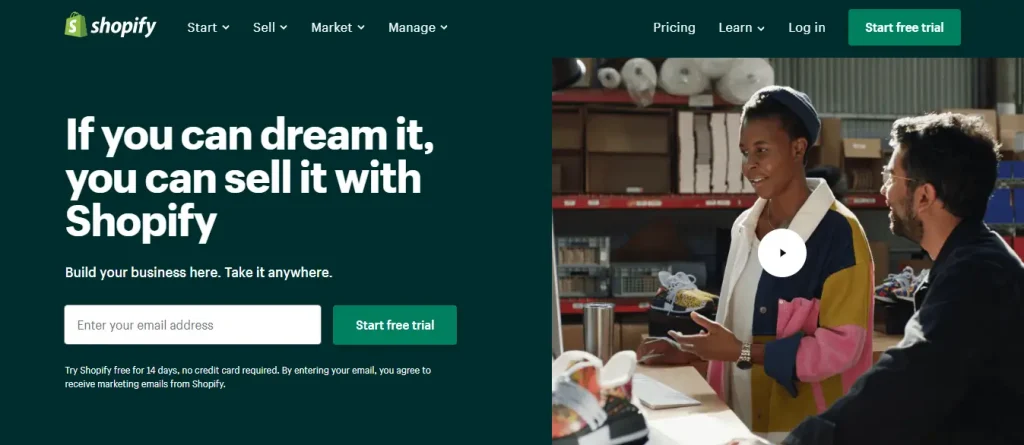 Shopify is one of the best WordPress alternatives if you specifically want to create an e-commerce store. Here, you can create your own online sales website with all the features such as product posting, shopping cart, payment, goods management or social networking.
Shopify's key features:
Intuitive interface, easy to use.
Professional website templates.
Optimizing for marketing activities.
Automated email system.
Offers a variety of payment options
Connect crypto wallets to store.
Like Squarespace, Shopify also offers users a 14-day trial.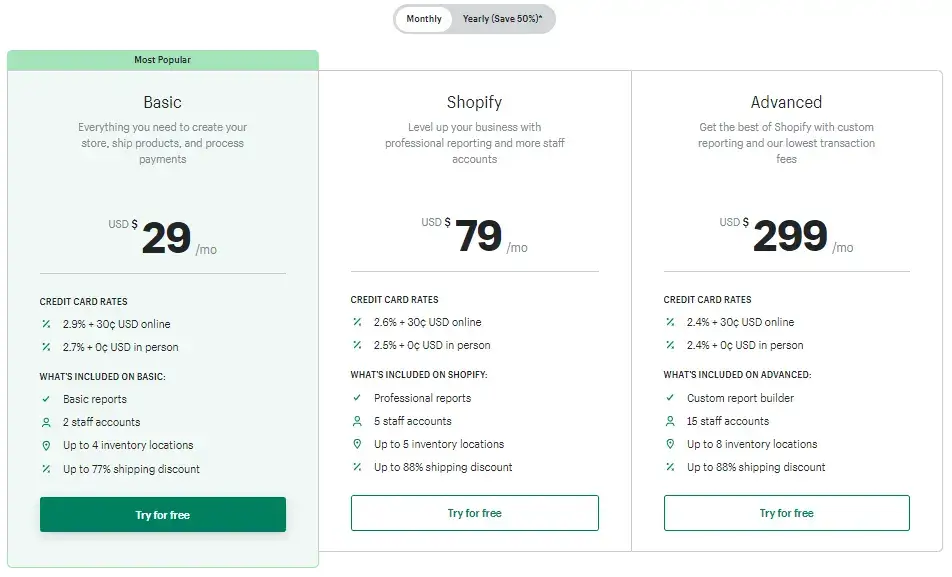 You can choose between monthly and yearly paid plans. After trying Shopify, you should choose to pay the annual fee for a cheaper price.
If our brief analysis hasn't convinced you yet, read our article on WordPress vs Shopify.
Domain.com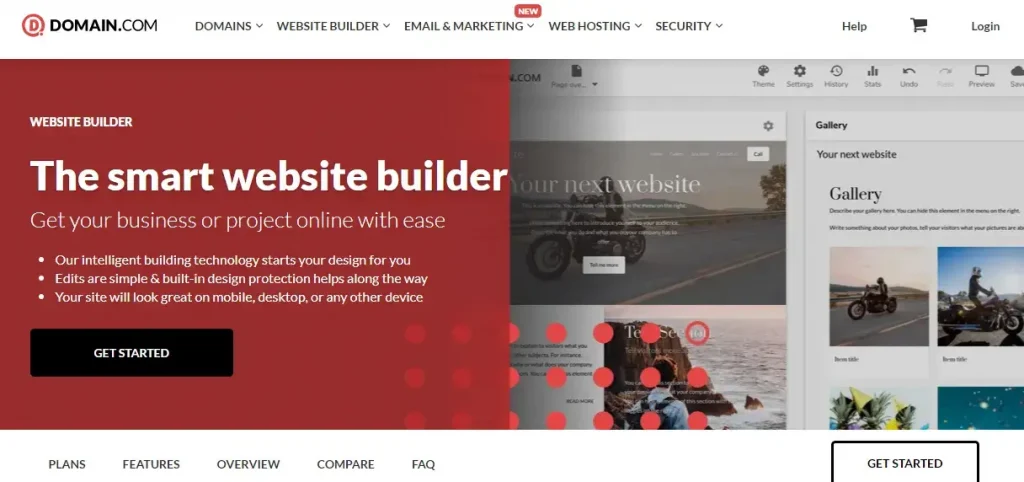 Domain.com is a WordPress alternative that allows anyone to create any kind of website, blog, or even an eCommerce store. It has a number of pre-built sections and page layouts in addition to an easy-to-use website builder.
Main features of Domain.com:
AI assistance in website layout selection, including initial content and images.
Options for customization that protect the design to maintain a professional look and functionality.
Powerful online store with tools for managing physical product inventories.
Free hosting and SSL certificate.
Domain.com offers you three different plans, which are:
Starter: $1.99/month.
Business: $6.99/month.
eCommerce: $12.99/month.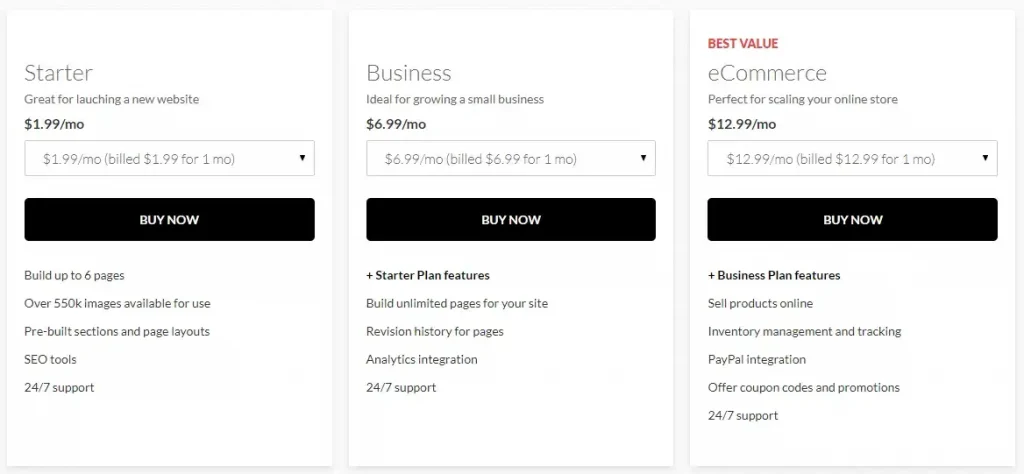 Drupal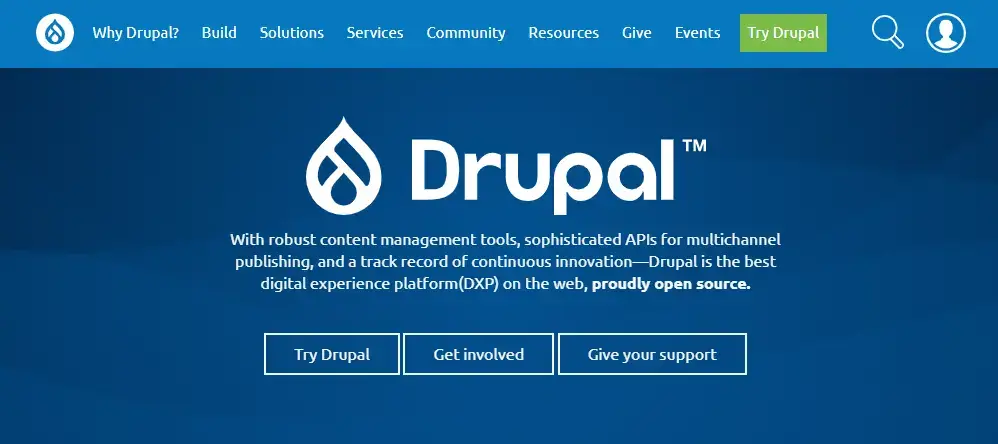 Drupal is the last WordPress alternative on the list. Similar to WordPress, Drupal is a free and open-source CMS platform.
Drupal includes features such as:
Powerful content management tools, comprehensive APIs for multichannel publication, and a history of continual innovation.
Resilient against critical internet vulnerabilities.
Automated language translation.
Marketing automation.
The best part is that Drupal is completely free. However, you need to buy hosting and may have to hire a professional to build the website if you don't know how to program.
If you want to know more, please read our article about WordPress vs Drupal.
WordPress Alternatives: Conclusion
Those are a few WordPress alternatives that we think are the best. We hope you have found the right platform to use.