WordPress is a popular content management system (CMS) for building websites. As a WordPress user, you must have a reliable backup plan in place to safeguard your material from unanticipated occurrences such as viruses, hardware failure, and data loss.
This post will go through the 7 best WordPress backup plugins for your website.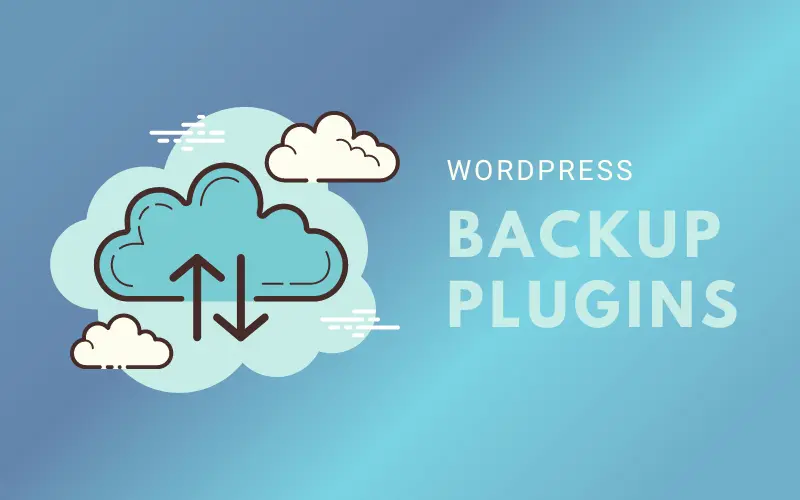 Why You Should Backup WordPress Data?
Using a WordPress backup plugin can help you protect your data from unintentional errors:
Hacker: Hackers can exploit a weakness in a plugin or theme to distribute malware and get access to thousands of websites. They can alse install backdoors or destroy data.
User Error: While you might believe this is unusual, it happens more frequently than you think. To avoid losing critical data, you should back up your website on a regular basis.
Compatibility issues: Every time you install a plugin or theme, you risk encountering compatibility difficulties. This causes you to wish to restore your website to its previous state, which necessitates the use of the WordPress backup plugin.
If any of these or other bad things happen on the site, having a backup will allow you to quickly restore and get everything back to normal with a single click.
Currently, many WordPress hosting providers have built-in automatic storage. There are WordPress backup plugin services, but their features are quite limited, so you should not rely solely on them. It is your responsibility to keep regular backups of your website.
7 Best WordPress Backup Plugins
Here is a list of 7 WordPress backup plugins that we recommend for your website.
UpdraftPlus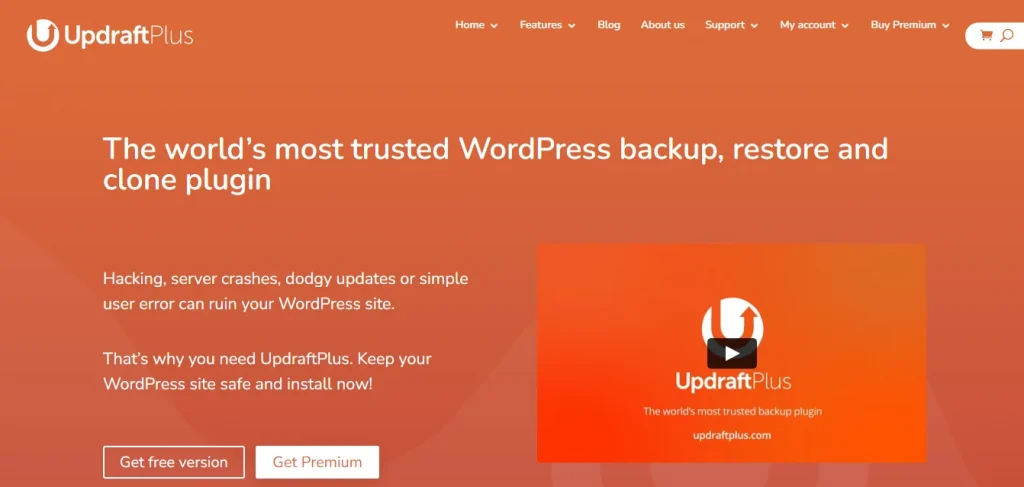 UpdraftPlus is a popular WordPress backup plugin with over three million active installations. It has a simple and clear user interface that allows users to simply and efficiently backup their website. The plugin also includes a step-by-step tutorial to assist users in setting up backup schedules and configuring backup settings.
UpdraftPlus has a plethora of backup options. This WordPress backup plugin enables users to backup their website to a variety of cloud storage providers, including Google Drive, Dropbox, Amazon S3, and others. Users can also select which files to save and how frequently they want to backup.
Furthermore, the plugin provides automated backups, which can be set to run daily, weekly, or monthly. Customers can also opt to manually backup their websites whenever they wish.
UpdraftPlus provides exceptional customer service to its customers. This plugin includes extensive documentation that explains all of the plugin's capabilities and how to use them. Users can also file a support request to seek assistance with any problems they may be experiencing.
This WordPress backup plugin is a freemium plugin, which means users can download and use it for free, but certain advanced capabilities require a paid membership. More backup locations, incremental backups, and priority assistance are available in the premium edition.
Jetpack VaultPress Backup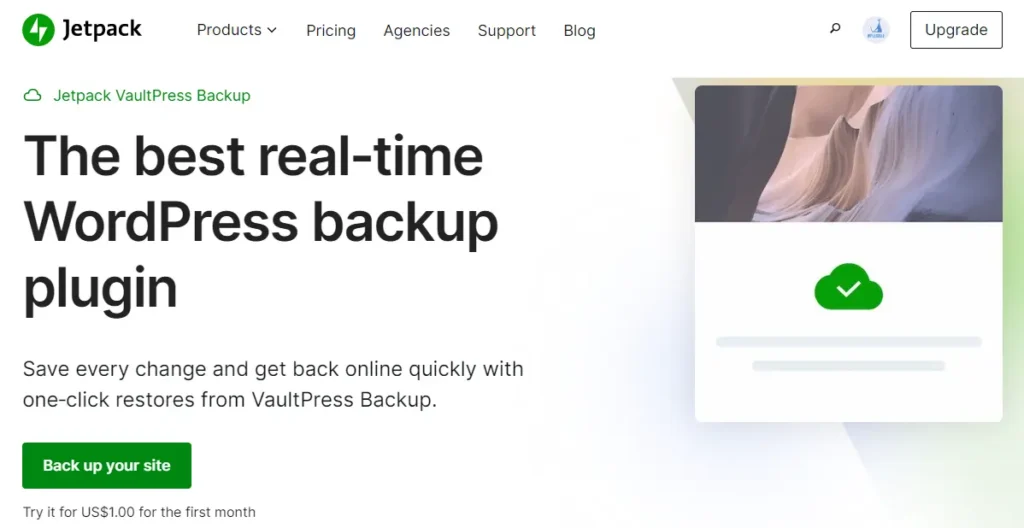 Jetpack VaultPress Backup is a backup and security service provided by Jetpack, an Automattic WordPress plugin. It automates backups of your WordPress website's content, plugins, themes, and media assets.
Jetpack VaultPress Backup provides security functions like malware scanning and threat handling in addition to backups. This implies that if your website has been hacked, Jetpack VaultPress Backup can assist you in identifying and resolving the problem.
Jetpack VaultPress Backup can be purchased separately or as part of a Jetpack subscription. It is a paid service, with monthly fees beginning at $10.
BackupBuddy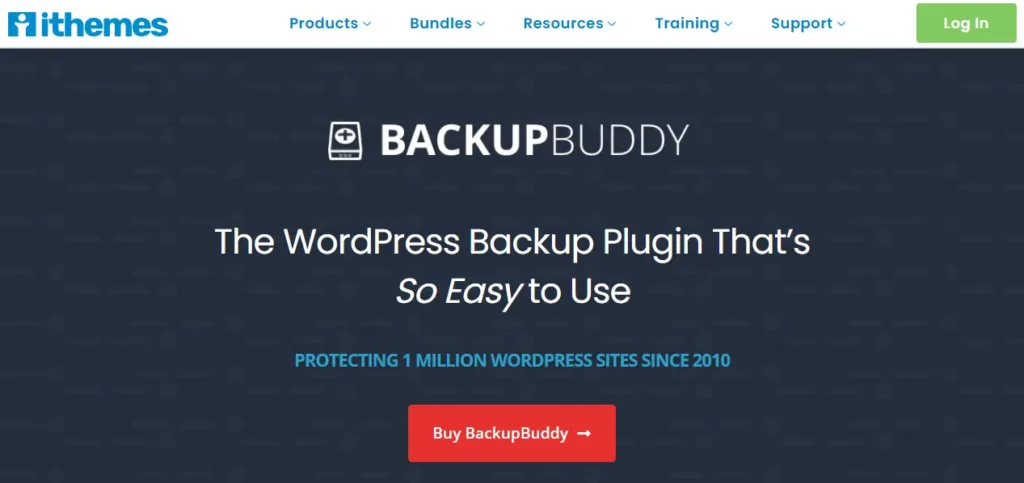 BackupBuddy is a premium WordPress backup plugin developed by iThemes. It allows you to easily backup, restore, and migrate your WordPress site with just a few clicks.
This plugin provides a number of backup options, such as complete backups, database backups, and incremental backups. Backups can also be set to run automatically on a daily, weekly, or monthly basis.
One of BackupBuddy's major features is its migration tool, which allows you to simply migrate your WordPress site to a new server or domain name. This is extremely beneficial for web developers or site owners who often establish and relocate WordPress sites.
This WordPress backup plugin is a premium plugin, with a single-site license costing $99 per year. While the price is higher than that of some other backup plugins, the variety of functions and ease of use make it a worthwhile investment for individuals who rely significantly on their WordPress site.
BlogVault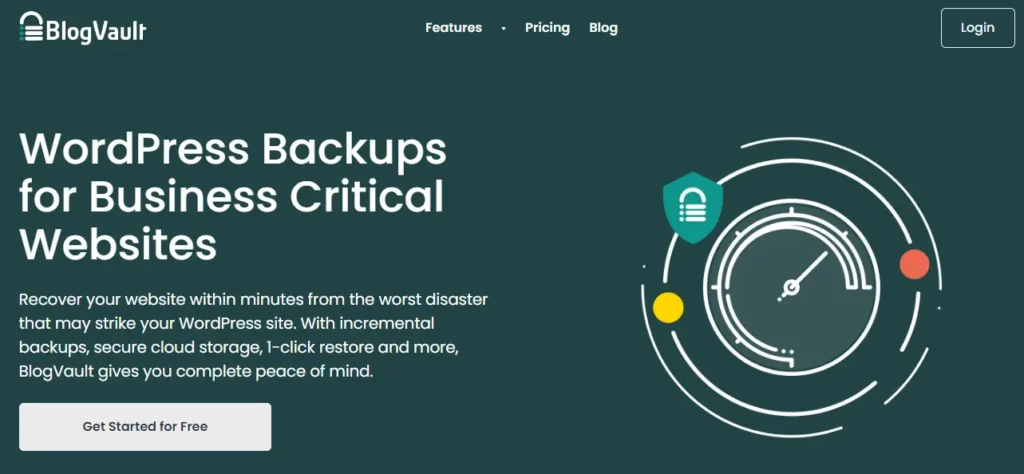 BlogVault is a popular WordPress backup and migration solution. It has a number of features that make it an effective and dependable backup option for WordPress users.
One of BlogVault's noteworthy features is incremental backups, which store only changes made to your site since the last backup, resulting in quicker backup speeds and decreased server burden. Furthermore, BlogVault has a one-click restore option that allows you to quickly restore your site to a prior version if something goes wrong.
BlogVault also has a number of security features, such as virus detection and interaction with major security plugins such as Sucuri and Wordfence. It also supports multisite networks and offers site management tools like website staging and migration.
Support for prominent hosting providers such as Bluehost, SiteGround, and WP Engine is another essential feature of BlogVault. This implies that the service will be able to integrate with your hosting provider, making it easy to manage backups and restore your site if necessary.
BlogVault offers both free and premium editions, with the paid version starting at $89 a year for one website.
Duplicator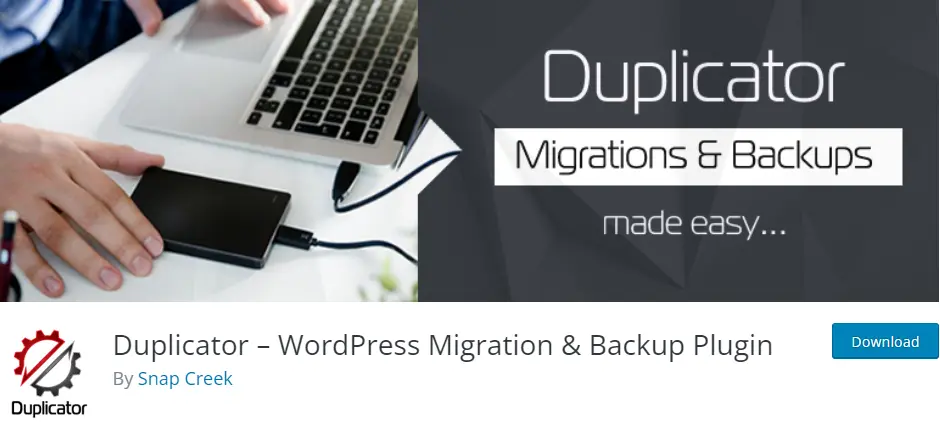 Duplicator is a popular WordPress plugin that allows you to effortlessly backup and transfer your website to a new location. It is a free plugin, but a paid version with more features and support is also available.
The plugin's ability to produce a comprehensive backup of your WordPress site, including all files, plugins, themes, and the database, is one of its primary advantages. This makes it simple to roll back to a prior version of your site if something goes wrong.
This WordPress backup plugin also has a one-click migration tool that allows you to relocate your WordPress site to a new location swiftly and effortlessly. This might be handy for developers who are generating different versions of the same site or for site owners who are switching hosting providers.
Another advantage of Duplicator is its simplicity and ease of use. This plugin has a straightforward user interface that guides you through the backup and migration process, even if you have little experience with WordPress.
BoldGrid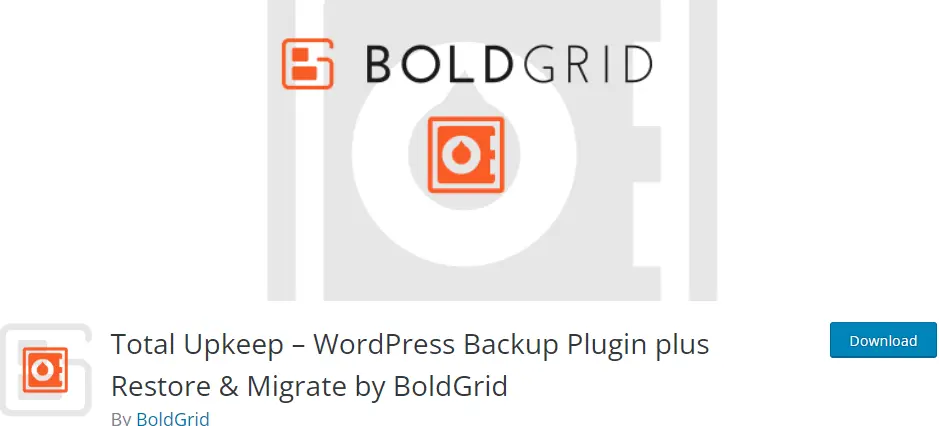 BoldGrid provides a number of backup options to assist customers in keeping their WordPress website safe and secure. BoldGrid Premium, a subscription version of the BoldGrid website builder, includes backup functionality.
This WordPress backup plugin's automated backup system, which generates backups of your website on a regular basis, is one of its primary backup features. Backups can be scheduled daily, weekly, or monthly, and they are safely saved in the cloud.
It also provides a variety of restoration options, including one-click restore, manual restore, and staged restore. If something goes wrong or you need to revert to an older version, you can quickly and easily restore your website to a prior version.
BackWPup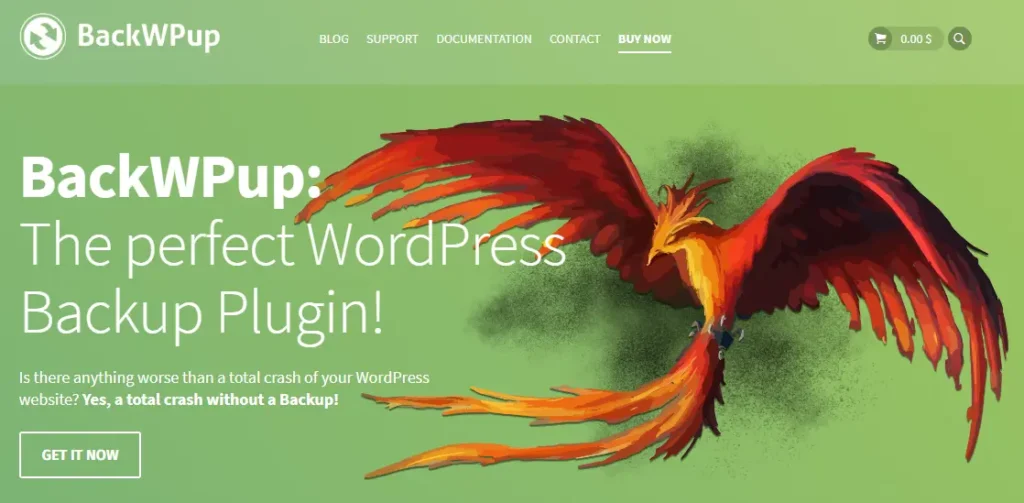 BackWPup is a popular WordPress plugin that provides a variety of backup and restoration options to assist users in protecting and maintaining their websites. It is accessible in both a free and paid version, with the premium version providing more features and support.
This WordPress backup plugin's ability to generate backups of your complete WordPress site, including files, databases, and content, is one of its primary advantages. Backup options include scheduling backups, selecting specific items to back up, and backing up to cloud storage providers such as Dropbox and Google Drive.
In addition to the backup and restore features, BackWPup also includes a range of other useful features, including site optimization, malware scanning, and integration with popular security plugins like Wordfence.
WordPress Backup Plugins Summary
In conclusion, having a reliable backup system is crucial for any WordPress site owner. The plugins mentioned above offer a range of backup and restore features to help you protect your site and its content. Whether you're looking for a free or premium solution, there's sure to be a WordPress backup plugin that meets your needs.
Hopefully, after reading this article, you have chosen for yourself a WordPress backup plugin that is suitable for your website. Please leave a comment below if you found this article helpful.