Email marketing is an extremely effective strategy for any website aiming to boost traffic and clientele. A newsletter can keep readers up-to-date on new items, promotions, and industry developments.
It can be tough to pick the best WordPress newsletter plugin because there are so many on the market. In this post, we will provide you with a list of the best 7 WordPress newsletter plugins so that you can simply select one for your website.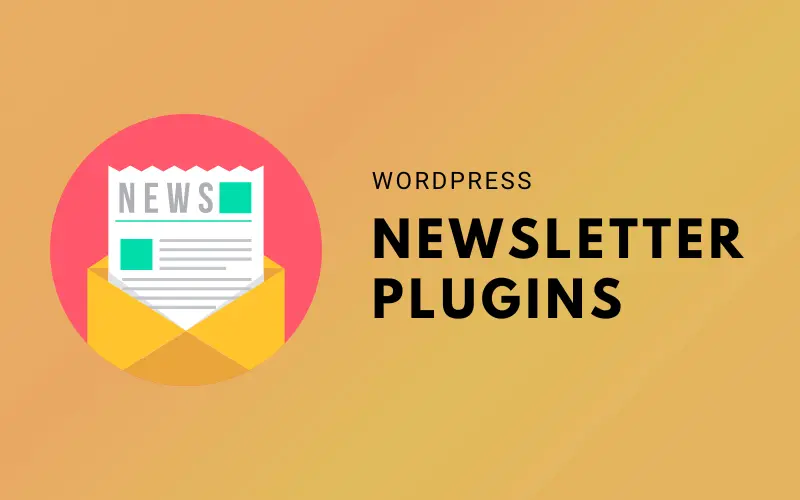 Criteria for Selecting The Best WordPress Newsletter Plugins
There are various parameters that website owners should consider while choosing the finest WordPress newsletter plugins for email marketing. These are some important considerations to bear in mind:
WordPress Compatibility: The plugin should be properly developed to function with WordPress and its various versions. It should be simple to set up, activate, and use.
User-friendliness: The plugin should have an intuitive interface that is simple to browse, especially for non-technologists. The process of making and delivering newsletters should be simple, requiring no coding or design expertise.
Customization Options: The plugin should include a variety of customization choices, such as templates, themes, colors, fonts, and layouts. Users should also be able to customize newsletters with their own branding and content.
Integration with Email Service Providers: To make delivering newsletters and maintaining subscriber lists easier, the plugin should smoothly integrate with major email service providers (such as Mailchimp, Constant Contact, or SendinBlue).
Pricing: The plugin should provide a choice of cheap and scalable price options based on the size of the subscriber list and the frequency of newsletters. It should also offer good value in terms of features, functionality, and customer service.
Best WordPress Newsletter Plugins
The following is a list of the seven best WordPress newsletter plugins, in our opinion.
MC4WP: Mailchimp for WordPress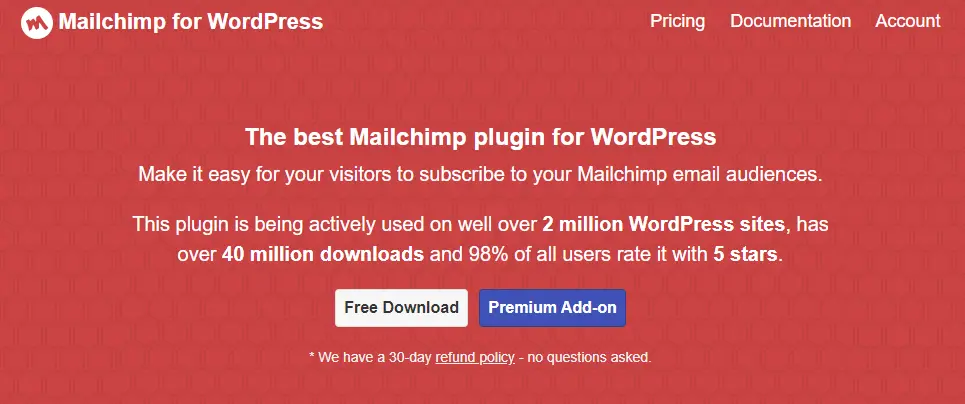 MC4WP (Mailchimp for WordPress) is one of the most popular freemium WordPress newsletter plugins that allows website owners to link their website to their Mailchimp account.
Website owners can simply integrate different Mailchimp features, such as producing and sending newsletters, maintaining subscriber lists, and analyzing email campaign performance, into their WordPress website with MC4WP.
This plugin is extremely versatile, enabling you to insert signup forms on any page, post, or widget section of your website.
Another appealing feature is its list management capabilities. It allows you to easily add an email subscription checkbox to your contact form to automatically sign individuals up as subscribers.
Pricing: MC4WP has both free and paid versions. Paid version costs $59/year for a single site license.
Popup Builder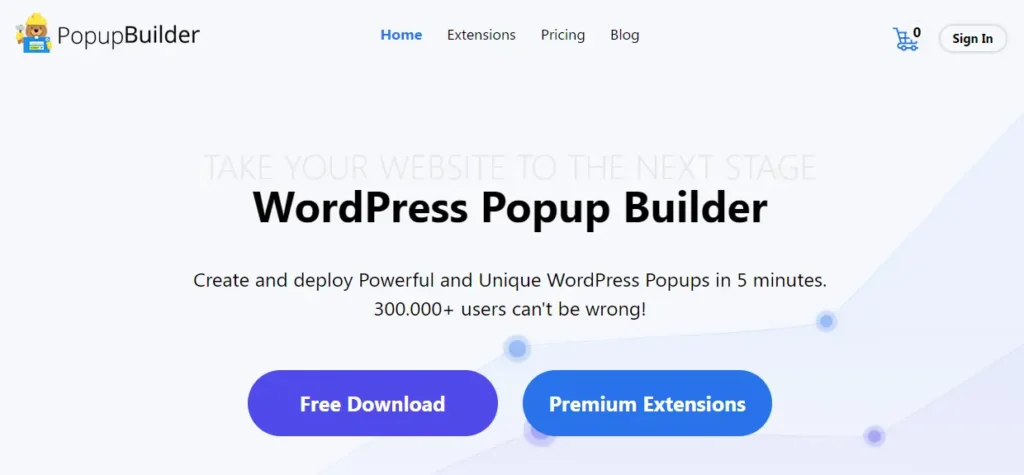 Popup Builder is a multi-purpose WordPress plugin that provides a variety of functionality and customization options for building effective popups on websites.
This plugin's ability to link with popular email marketing systems is one of its primary advantages, allowing website owners to easily gather email addresses and increase their subscriber base.
Popup Builder provides a variety of alternatives, such as HTML, Facebook, pictures, and shortcode pop-ups. Moreover, it has a newsletter module for sending out email marketing campaigns, eliminating the need for a separate newsletter plugin.
Pricing: The premium version start at $49.95/year depending on the amount of websites you license.
Thrive Leads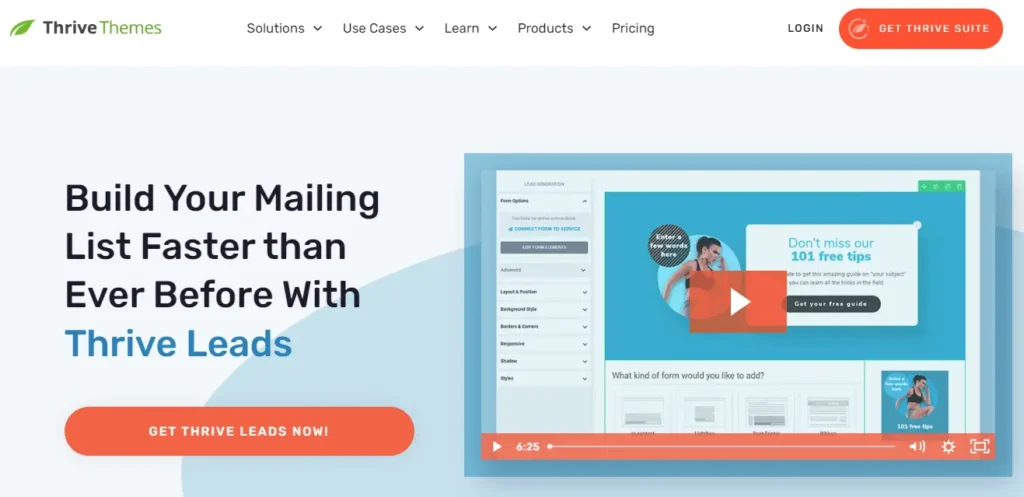 Thrive Leads is a WordPress plugin that provides a full range of features for lead generation and conversion improvement.
Thrive Leads' straightforward UI and drag-and-drop builder make it simple for website owners to construct targeted and successful opt-in forms, popups, and other lead-capturing devices.
It supports a variety of form-trigger settings, such as exit intent, on scroll, and page load. This plugin has an innovative targeting system that displays opt-ins based on the category, page, and other material that the visitor is seeing.
Furthermore, Thrive Leads has an A/B testing engine for previewing your registration form's general appearance and textual content, resulting in a better user experience.
Pricing: Thrive Leads costs $99 per year.
OptinMonster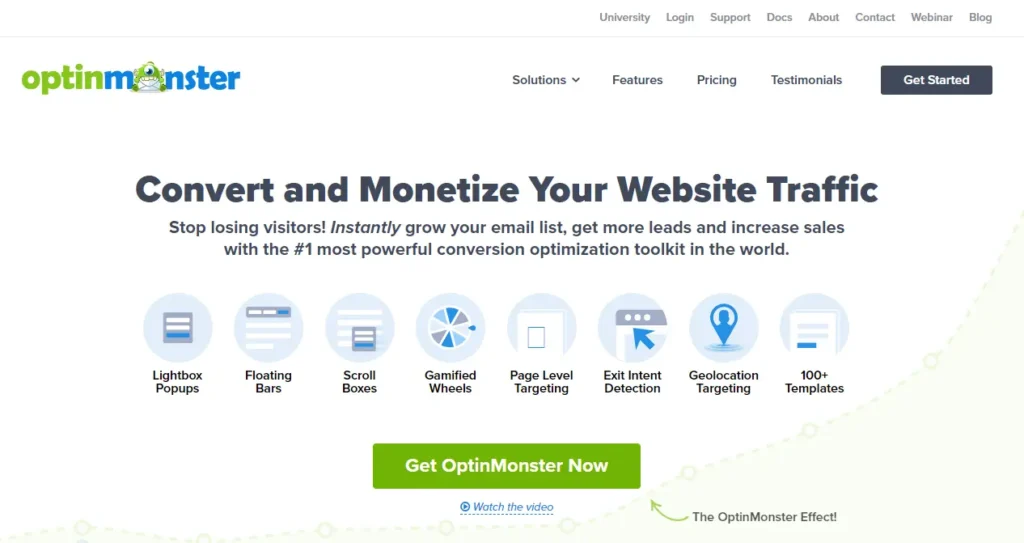 Another excellent WordPress plugin, OptinMonster is an email marketing tool that assists in the creation of high-converting pop-ups and the conversion of anonymous visitors into email subscribers.
OptinMonster eliminates the need to create pop-ups from scratch by providing a library of hundreds of pop-up templates, such as newsletter pop-ups, slide-ins, and announcement bars.
Thanks to the simple visual editor, creating pop-ups will be a snap. With the drag-and-drop capabilities, dynamic components such as countdown timers and spinning wheels can be added in seconds.
OptinMonster also includes exit-intent technologies and retargeting settings to assist decrease the amount of abandoned visitors.
Pricing: You can use OptinMonster for free or purchase premium plans starting from $9 to $49 per month.
WP Subcribe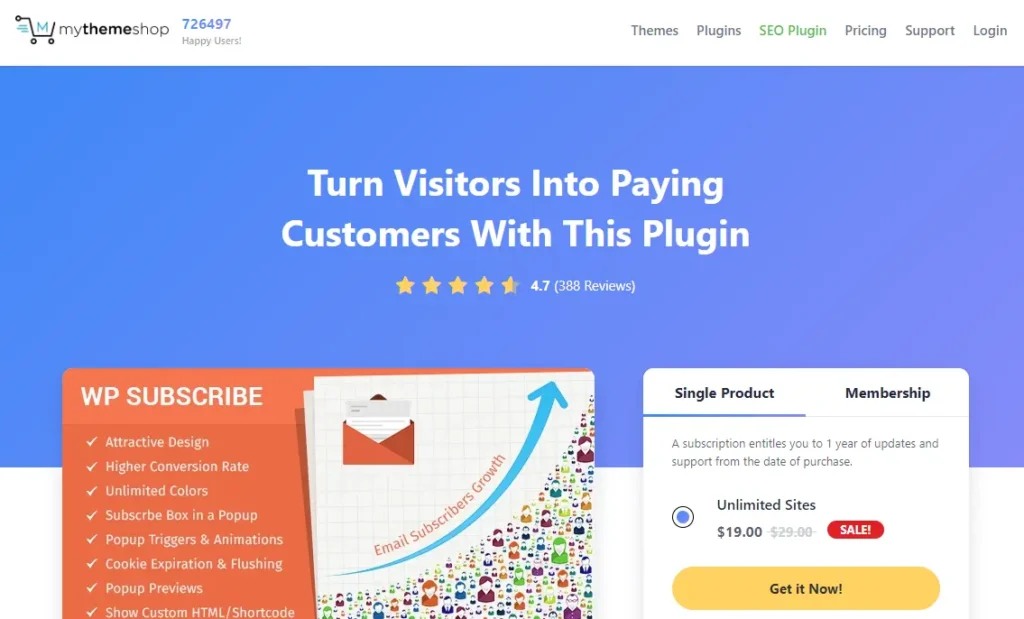 WP Subscribe is lightweight and caching plugin compatible, guaranteeing that your subscription form loads quickly and increasing your WordPress SEO performance.
You can build your email list with WP Subscribe by adding subscription boxes to the site's sidebar. There is also a large library of eye-catching patterns from which to choose.
However, aside from aesthetics and font alteration, there isn't much possibility for personalization in the free edition. To alter the background color of your subscription box, for example, you must add new CSS code to the plugin.
It integrates with Aweber and Mailchimp, allowing you to send emails to subscribers and manage campaigns.
Pricing: This plugin is free to use, or you can upgrade to the pro version for $19.
Icegram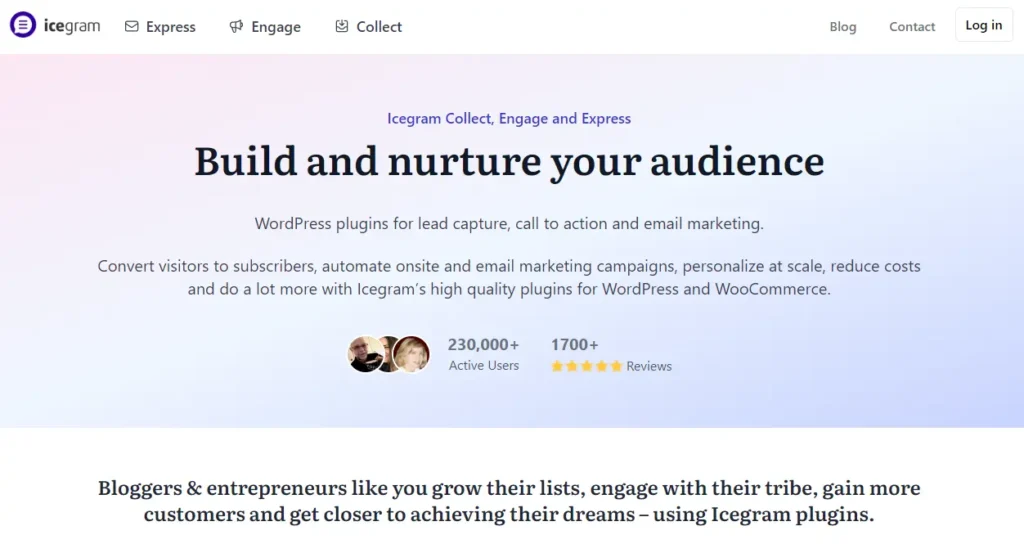 Icegram is a plugin worth considering if you need a WordPress form builder with several opt-in and targeting options.
This plugin allows you to construct four types of opt-in forms: light-box pop-ups, header and footer action bars, toast alerts, and slide-in messengers. You can obtain additional pop-up message varieties, from inline block to full screen overlay, if you buy the premium version.
Because Icegram is a form builder, you must combine it with a third-party email marketing platform such as Mailchimp, ConstantContact, or EmailBuddy to deliver newsletters.
Pricing: Icegram has three options: Free, Pro for $129/year, and Max for $229.
Sleeknote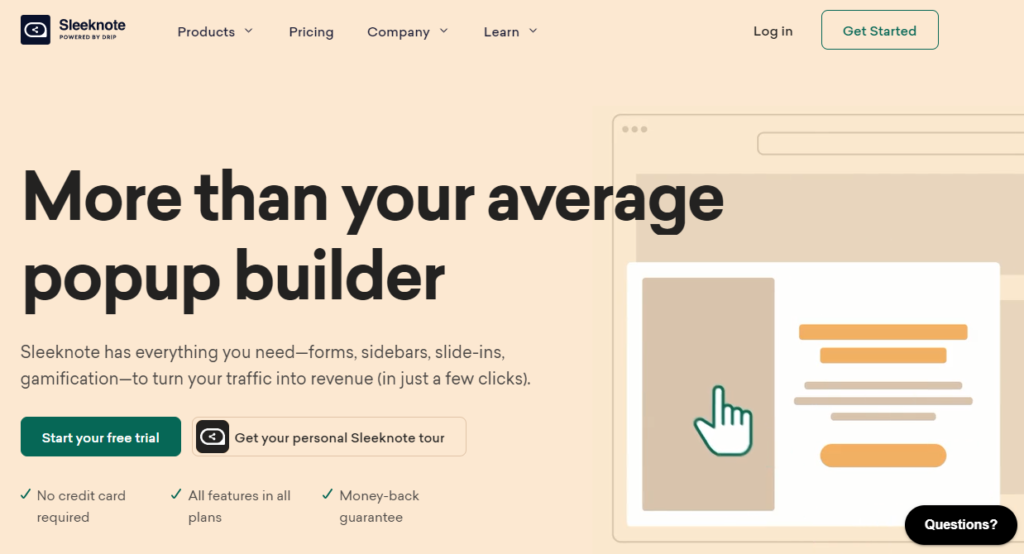 Sleeknote is a software application that allows businesses to generate leads, enhance website conversions, and improve consumer engagement by designing and displaying customisable, non-intrusive website pop-ups.
It is beneficial to gather email addresses in order to develop your mailing list, which allows you to display pop-ups with customized messages based on each visitor's activity on the site.
To make your pop-ups stand out, the design customizer includes interactive components such as floating pictures and radio buttons. You can make pop-ups that fit the feel and style of your business with a few clicks.
Pricing: Sleeknote costs $49 to $369 a month, depending on your usage.
WordPress Newsletter Plugins Summary
That concludes our compilation of the best WordPress newsletter plugins for communicating with subscribers and growing your email list.
If you found this article helpful, don't hesitate to leave us a comment below.