WordPress has grown to be one of the most popular website-building platforms. It has several functions, including the option to add quizzes to your website.
Quizzes are an excellent way to engage your audience while also creating interactive material. They can also assist you in gathering visitor information and improving your marketing efforts.
If you want to add quizzes to your WordPress website, there are various plugins that can help you do so. We'll look at seven of the finest WordPress quiz plugins for your website in this article.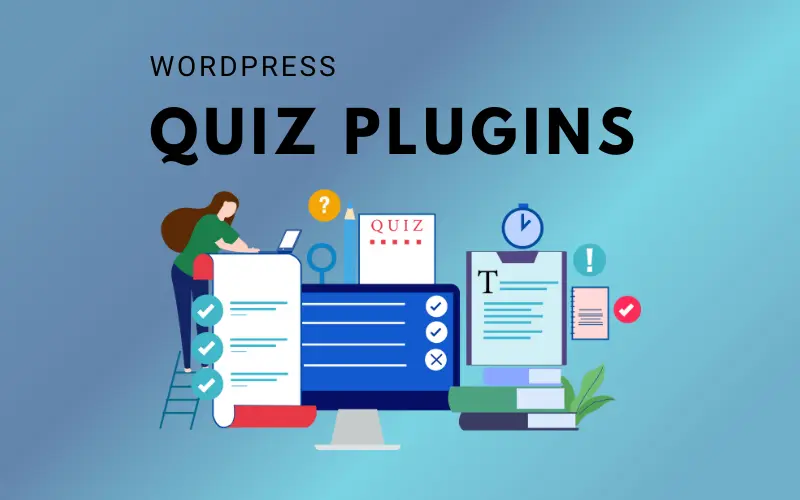 Best WordPress Quiz Plugins
Below is a list of the 7 best WordPress quiz plugins that you can use for your website.
Quiz Cat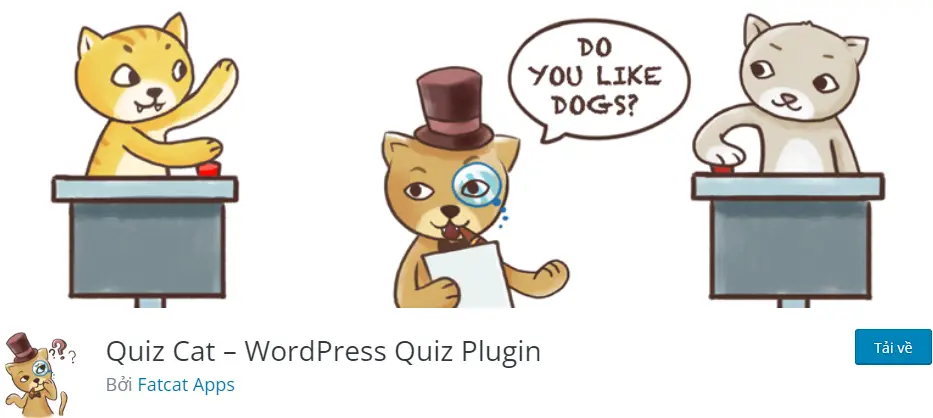 Quiz Cat is a free WordPress quiz plugin with an intuitive user interface and several options for creating viral quizzes for your website.
You can add photos to each question and response. You can also include a start and end screen in your quiz.
Each response can be rated and awarded a number of points. This can be beneficial if you're making a correct and wrong quiz for visitors.
Pricing: Free
WP Quiz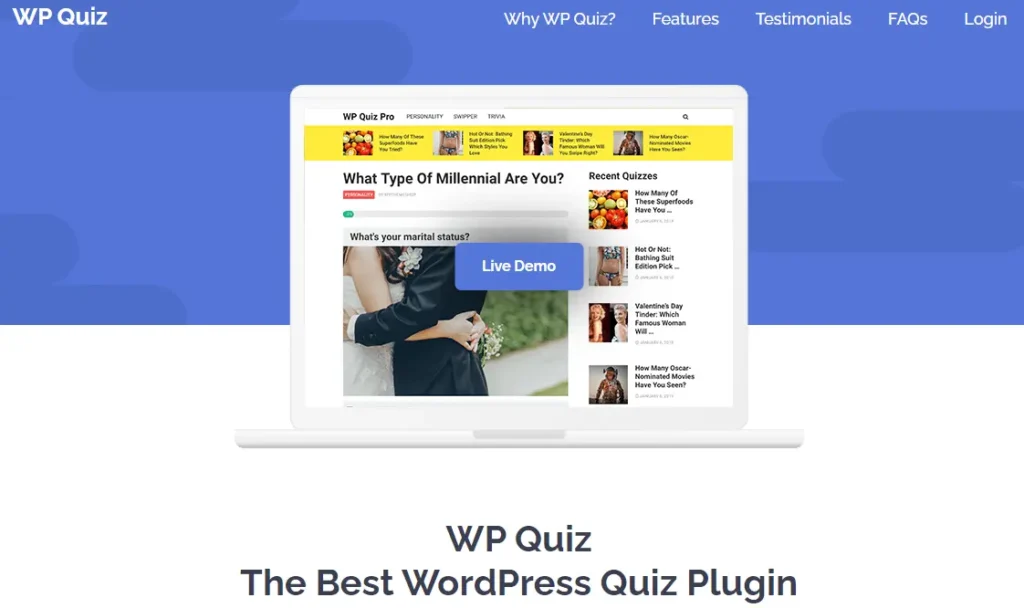 WP Quiz is a versatile and user-friendly quiz plugin for WordPress. It includes three sorts of quizzes: trivia, personality, and flip cards.
You can include photos in your questions and answers, allow visitors to restart a quiz, display results at the conclusion, and many other things.
WP Quiz has two design options: multi-page quizzes and single-page quizzes. You can auto-scroll and include social sharing buttons.
Pricing: The pro version of this plugin costs $57 for unlimited websites.
Thrive Quiz Builder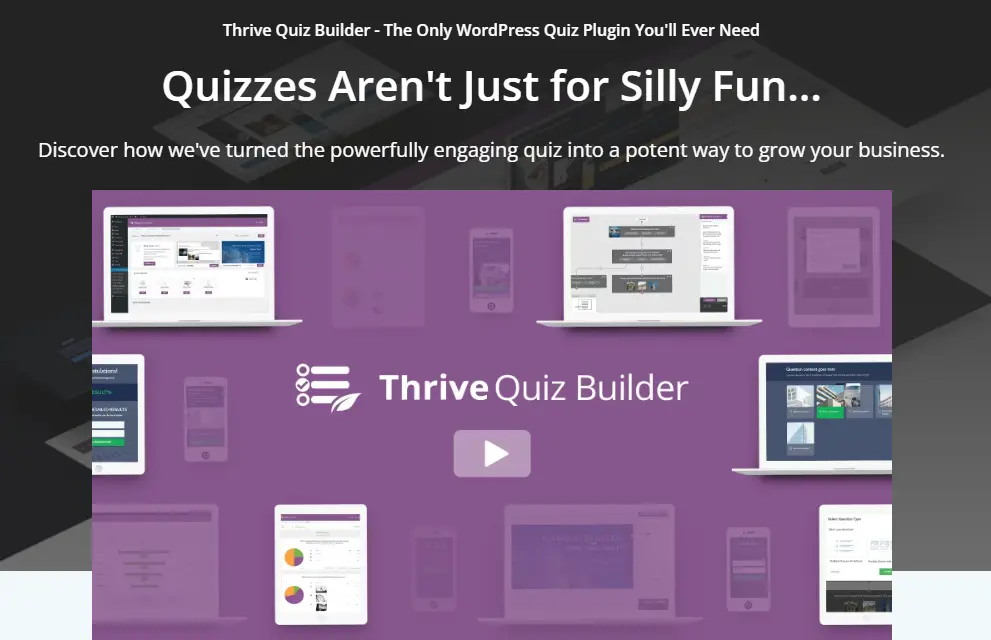 Thrive Quiz Builder is one of the best WordPress quiz plugins. It allows you to create extremely complicated quizzes with no code necessary.
There are five sorts of quizzes: right or wrong, number, percentage, personality, and survey. You can create your quiz from scratch or start with one of the pre-made quiz templates.
With the user-friendly quiz builder interface, you can quickly lay down all of your questions and answers. This assists you in creating a quiz that flows just how you want it to.
Pricing: Thrive Quiz Builder costs $99/year.
Formidable Forms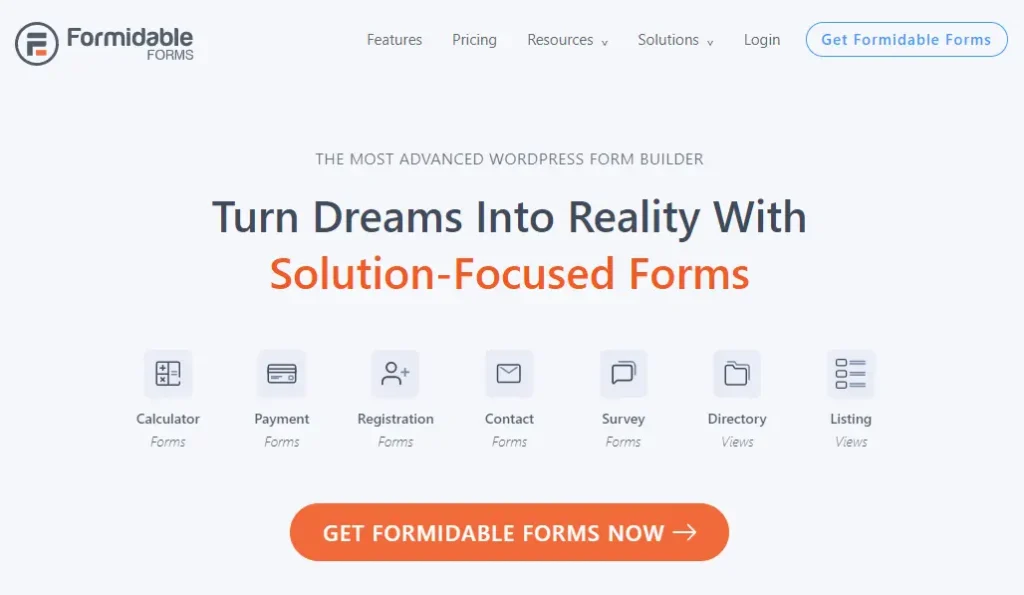 Formidable Forms is the most sophisticated WordPress form builder plugin available. It has a simple but powerful drag-and-drop form builder that allows you to develop forms that go beyond basic contact forms.
This plugin comes with sophisticated form templates, but you can also start with a blank form and create your quiz from scratch.
You can build quizzes that are automatically graded or create your own grading scheme. When a user submits a quiz, there is the choice of emailing the score or displaying it in a success message.
Pricing: You must purchase the Business plan for $199.50 per year or the Elite plan for $299.50 per year to use the quiz feature.
Quiz and Survey Master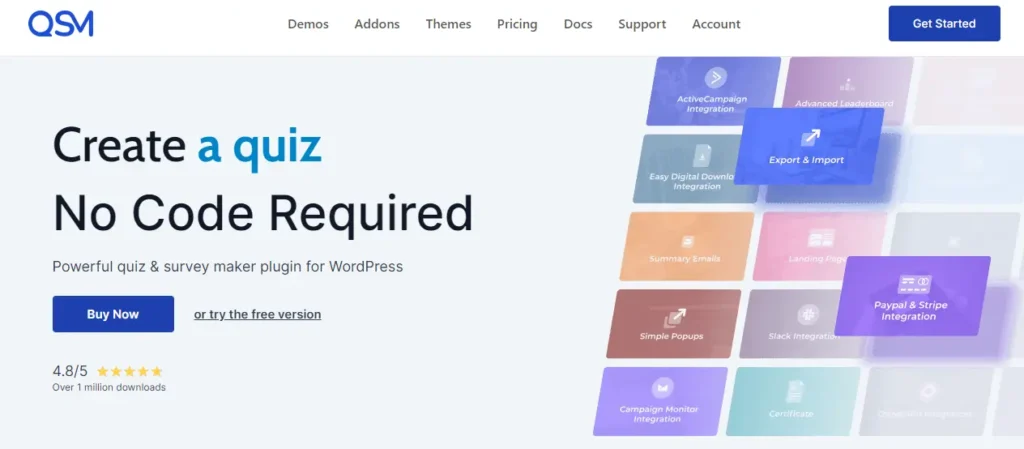 Quiz and Survey Master is a versatile survey and WordPress quiz plugin. This strong two-in-one plugin may have a crude appearance, but it compensates with superb capabilities and rich documentation.
It supports a variety of question types, including multiple choice, true and false, fill in the gaps, and more.
You can also construct numerous result pages and personalize them based on the user's score. It has email support, certifications, leaderboards, tips, comment areas, and other features.
Pricing: The plugin allows you to use it for free, but you can upgrade to the pro version for more features. Its basic plan costs $129/year for one website.
HD Quiz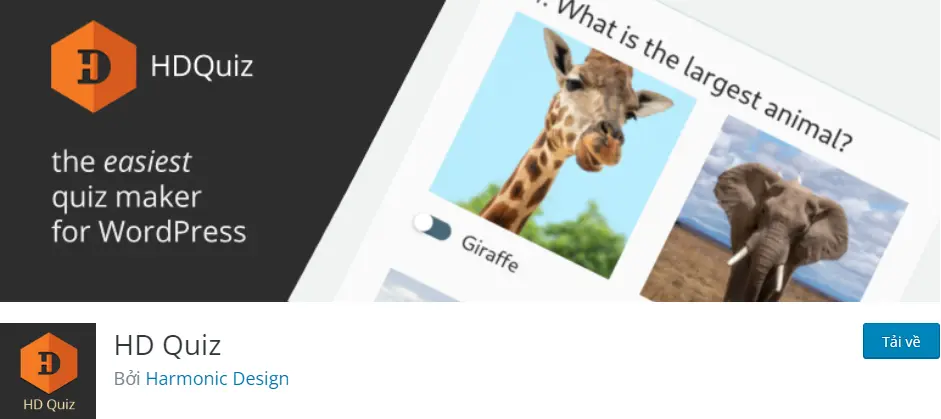 HD Quiz is another fantastic free WordPress quiz plugin. It features a flexible design and allows you to make as many quizzes as you want with as many questions and answers as you like.
GIF graphics can be integrated with questions and answers to make them more interactive and enjoyable.
A quiz timer, question tooltips for suggestions, social sharing, the usage of photos as answers, scoring, and other features are also available.
Pricing: Free
ARI Stream Quiz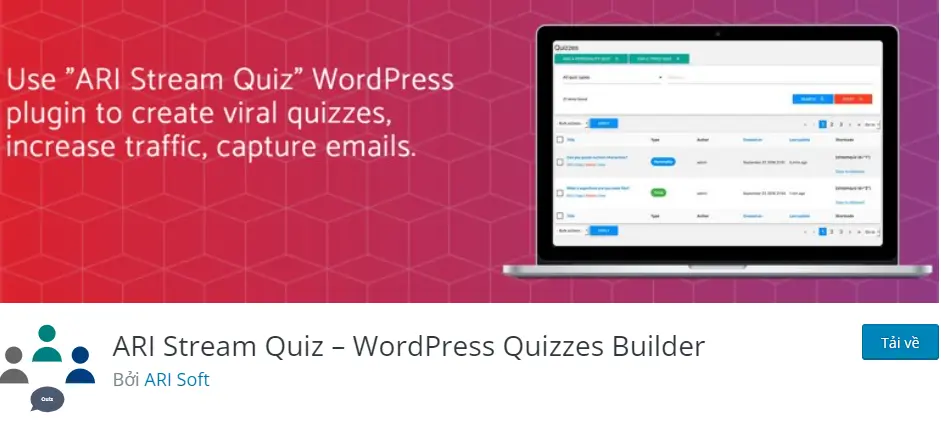 By gathering users' email addresses and names, ARI Stream Quiz enables you to use quizzes for lead generation.
It works with MailChimp and other email marketing service providers. Apart from generating leads, the quiz builder has an easy-to-use interface for creating quizzes.
It features numerous themes, social network integration, Open Graph support, and more. It leverages AJAX for quicker performance.
Pricing: You can use this plugin for free or upgrade to the Pro version for $17.
WordPress Quiz Plugins Summary
We hope this article helped you find the best WordPress quiz plugin. If you liked this article, then please leave a comment below.