WordPress is one of the world's most popular website-building systems. It contains a plethora of features and capabilities that enable users to effortlessly develop and maintain websites.
Yet, transferring your website to a new hosting company or domain can be a complicated and time-consuming procedure. Fortunately, there are several WordPress migration plugins available to make the process easier. This post will go through the top 7 WordPress migration plugins.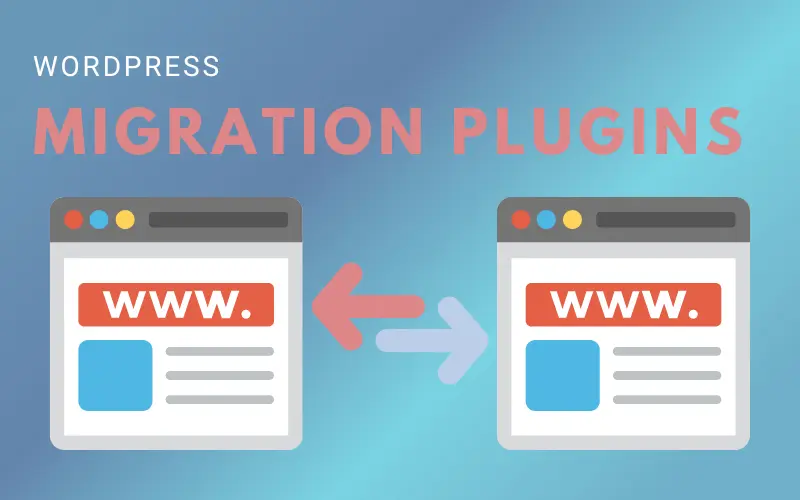 Best WordPress Migration Plugins
Here's a list of 7 WordPress migration plugins that we think are worth your time to use and might help out.
Duplicator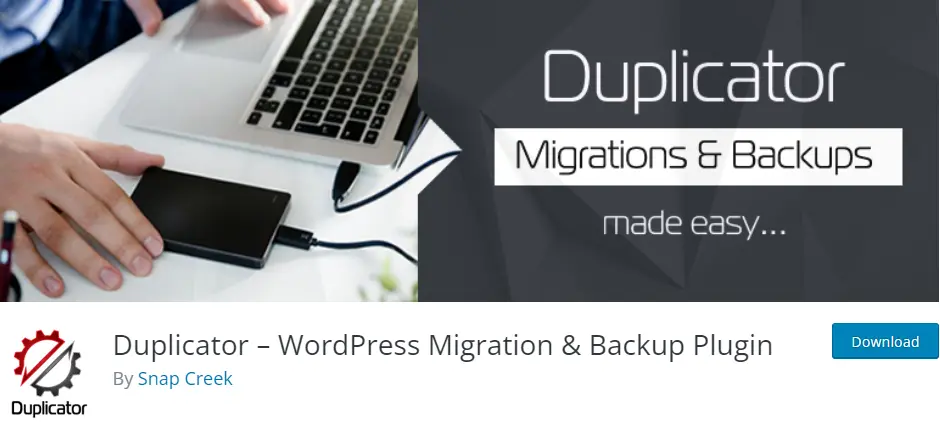 Duplicator Pro is the best WordPress migration plugin on the market, allowing you to migrate your site without any tech skills.
Pros:
Simple step-by-step migration procedure.
It can schedule backups and store them to remote storage services like Google Drive, Dropbox, and others.
Connects to the cPanel hosting panel to create databases and users automatically.
Cons:
Connecting to an FTP server is quite complicated.
If you have a poor connection or a huge website, the upload procedure might be time-consuming.
Pricing: Duplicator allows you to use it for free with limited functions. Alternatively, you can upgrade to the Pro version starting at $49.50.
UpdraftPlus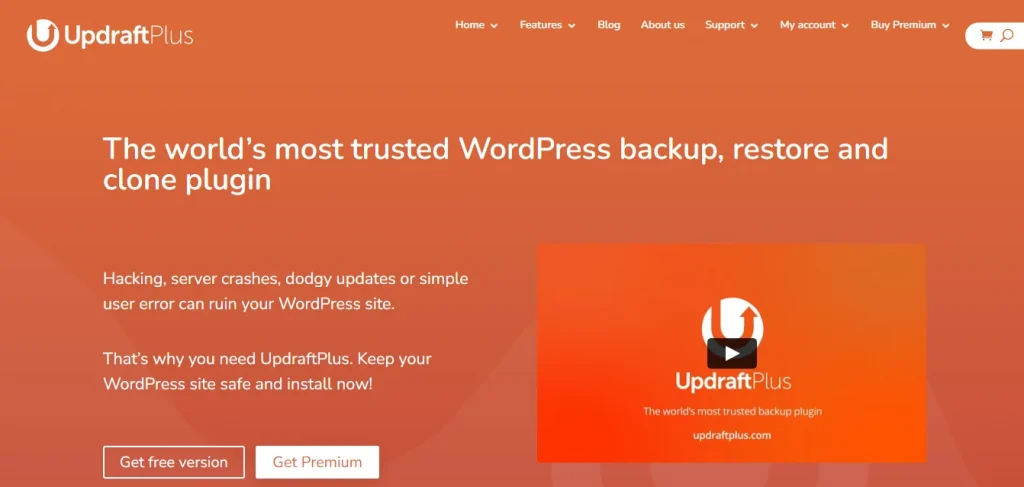 UpdraftPlus is a great WordPress backup plugin. Its premium edition includes a migration tool that makes it simple to convert your website.
Pros:
Easy to use process.
WordPress backups can be scheduled and stored in distant places.
It is compatible with WordPress multisite networks.
You can save server resources by using incremental backups.
Cons:
You'd need to install WordPress on the destination to execute the migration.
Pricing: To migrate or clone your WordPress website, you can download the free version of UpdraftPlus and then purchase the Migrator addon for $49 per year.
All-in-One WP Migration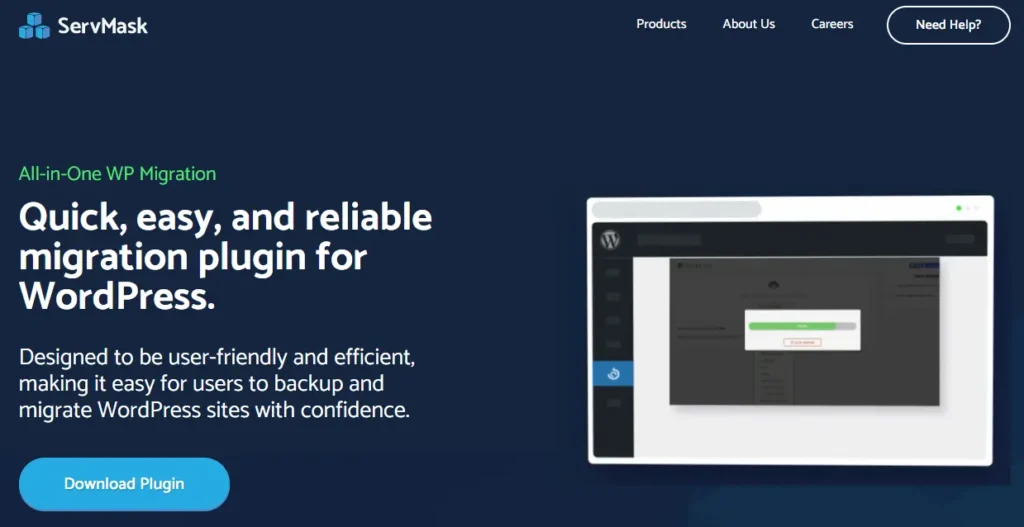 All-in-One WP Migration is a popular WordPress migration plugin with a large feature set. It is not a backup plugin that specializes in website migrations, as are the other plugins on this list.
Pros:
It circumvents your host's file size limitations by importing data in pieces.
Cons:
The free version has a 512 MB import restriction.
WordPress must be manually installed in the new location.
Pricing: The All-in-One WP Migration plugin is available for free download and usage. Nevertheless, paid versions of the plugin are available, which provide more functionality and support.
Migrate Guru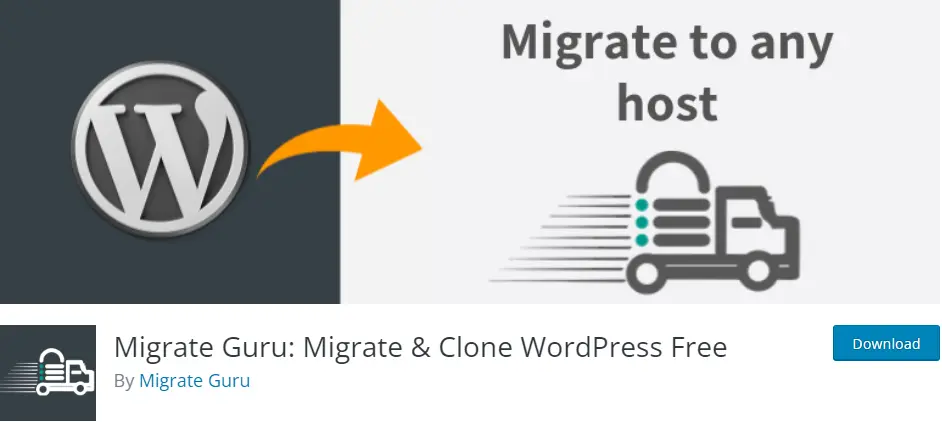 Migrate Guru is a WordPress migration plugin that specializes in website migration to a new host or server.
Pros:
It is compatible with practically all prominent WordPress hosting providers.
Simple migration wizard in which you only need to provide your destination host's FTP or cPannel credentials and the plugin will do the rest.
It can be utilized to move large websites without interfering with server performance.
Cons:
It does not permit transfers from a localhost to a live website or from a live website to a localhost.
Multisite migrations are not completely supported.
Pricing: Free.
BackupBuddy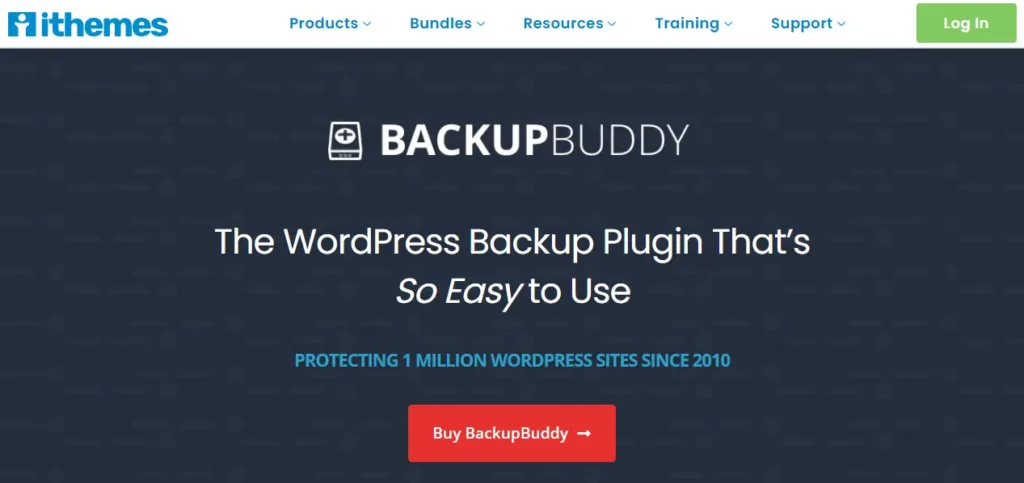 BackupBuddy is a popular WordPress migration and backup plugin. It has been in business since 2010 and has a devoted following.
Pros:
It includes automatic scheduled backups, restore, and migration functions.
Set up backup schedules, decide what to backup, and store it in distant sites like Google Drive, Dropbox, Amazon S3, and others.
With a comprehensive WordPress backup, you can easily migrate your website.
It allows you to deploy a WordPress staging site to a live server with a single click.
Cons:
WordPress multisite is not supported.
The restore and migrate functions are not simple for novices.
Pricing: BackupBuddy charges $99 per year for a website.
WP Migrate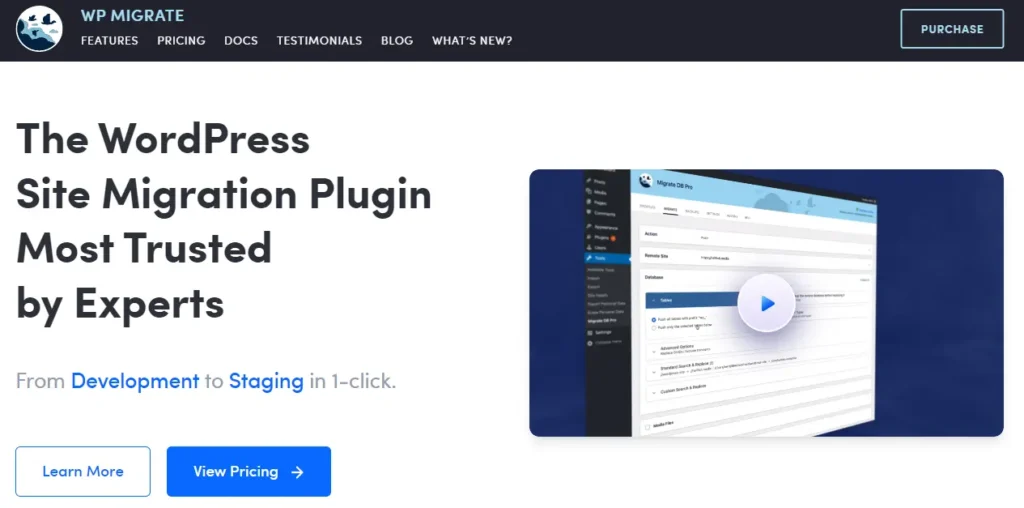 WP Migrate is a sophisticated WordPress migration plugin designed to move WordPress databases from one installation to another. Using independent addons, you can also effortlessly transfer media files, themes, and plugins.
Pros:
Ideal for swiftly copying a WordPress database from one site to another.
Its robust features make it a good choice for developers.
Before replacing an existing database, this plugin makes a backup of it.
Excellent for sophisticated hosting servers and huge websites.
Cons:
Complete migrations will need the use of two addons, both of which are only available through a costly developer license.
It may not be as straightforward to use for beginners.
Pricing: WP Migrate features a free version and many premium plans, with the least beginning at $49 for a website.
SiteGround Migrator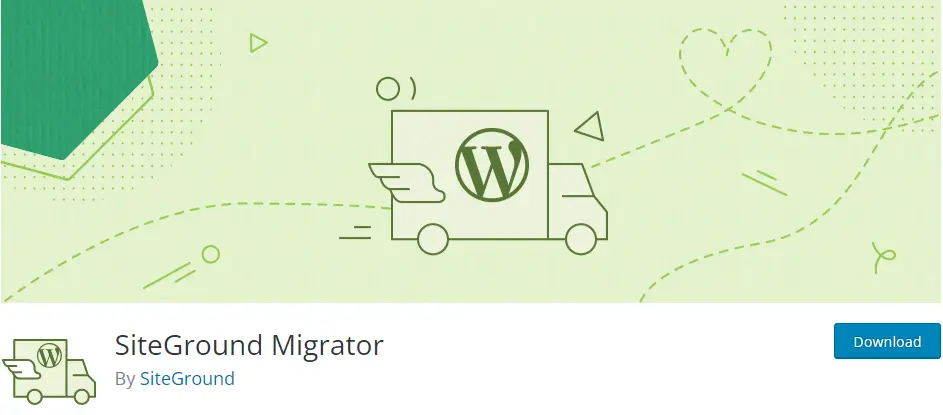 This plugin is for you if you are migrating your WordPress site to SiteGround. SiteGround created it to assist users in migrating their websites to SiteGround hosting servers.
Pros:
It works well since it is designed for a specific situation of moving from another hosting provider to SiteGround.
You only need to enter a token from your hosting control panel, and the plugin will handle the rest.
If you do not change the domain name, a temporary domain is created for the transferred site. You can later update the DNS to point to your domain name.
Cons:
It cannot be used to transport files from the localhost to the live site.
WordPress multisite is not supported.
Price: Free
WordPress Migration Plugins Summary
Duplicator is the best WordPress migration plugin on the market, in our opinion. For small WordPress blogs and webpages, even the free version works well.
WP Migrate is a good choice for migrating large websites, especially if you have complex hosting arrangements with many environments. But it is not our first choice because it is not user-friendly for beginners.
We hope that this article has assisted you in discovering the finest WordPress migration plugin for your website. If you found this article useful, please leave a comment below.