English is widely spoken by around 1.3 billion people worldwide, with approximately 420 million using it as their mother tongue. This is the most widely spoken language in the world, although the remainder of the world speaks a variety of languages.
To reach all clients throughout the world, your website must be translated into many languages. If you want to expand internationally, WPML is the plugin to use.
Wplegible will analyze and evaluate WPML in this post so that you can understand what this plugin is capable of.
Overview
WPML is a plugin that helps you create multilingual websites for the WordPress platform
Price
$39 (1 website, limited functions)
$99 (3 website, full functions)
Pros
SEO friendly
High compatibility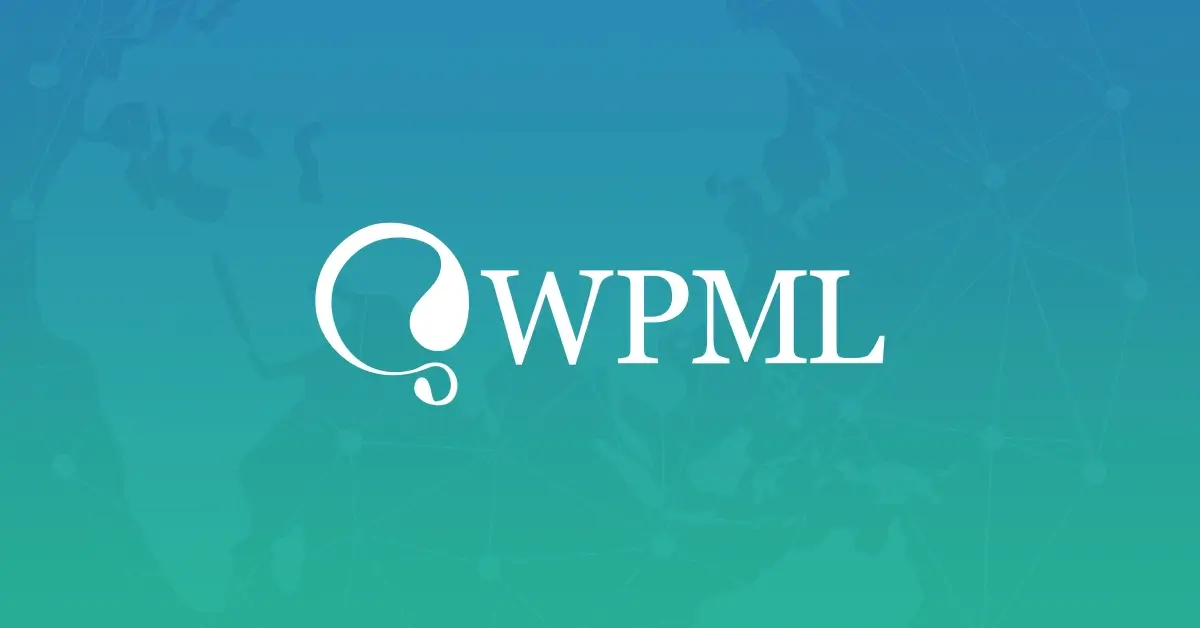 Why You Need a Multilingual Website?
A multilingual website will provide you with several advantages, and we will highlight a few of the most significant.
Reaching a larger audience
As we mentioned above, English is the most widely spoken language in the world, but not everyone uses it. As a result, having a multilingual website will allow you to reach a large number of new potential customers and increase traffic to your website.
Reducing bounce rates and improving conversion rates
According to the CSA's "Can't Read, Won't Buy" research, 72.1% of consumers spend the most or all of their time on websites in their native language. So, if they locate their native language, they will mostly certainly stay on the site to learn more about it.
Besides that, if your website supports many languages, it will keep visitors until they are unable to find the appropriate language.
Improving brand image
A multilingual website demonstrates that you are running a worldwide business, which indicates a level of complexity, sophistication, and elaborateness, all of which reflect positively in the eyes of the client, who will associate your company with quality and professionalism.
What Is WPML?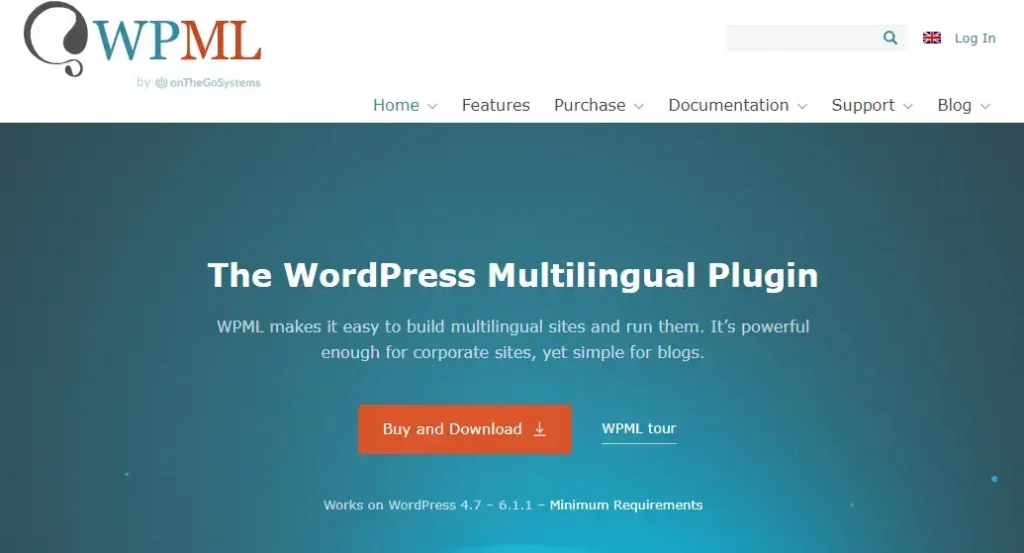 WPML, or the WordPress Multilingual Plugin, was introduced by OnTheGoSystems in 2007. As the name implies, this plugin assists users in translating their website into a variety of languages in order to reach a larger consumer base.
Users can translate their website into different languages with this tool, and you can even add your own language variants using WPML's languages editor.
This plugin can translate not just posts and pages but also custom post types, custom fields, widgets, menus, pictures, taxonomies, media, and even texts in your site's admin.
WPML's automated translations are powered by Google, DeepL, and Microsoft, making it the ideal combination of quality, cost, and speed. With automated translation, this plugin will save you 90% of your time.
WPML Features
It will require a significant amount of time, effort, and money to design a multilingual website. However, using WPML's features, you can quickly construct a multilingual website.
Translation
The primary role of WPML is to translate your website into multiple languages, allowing you to reach a larger audience.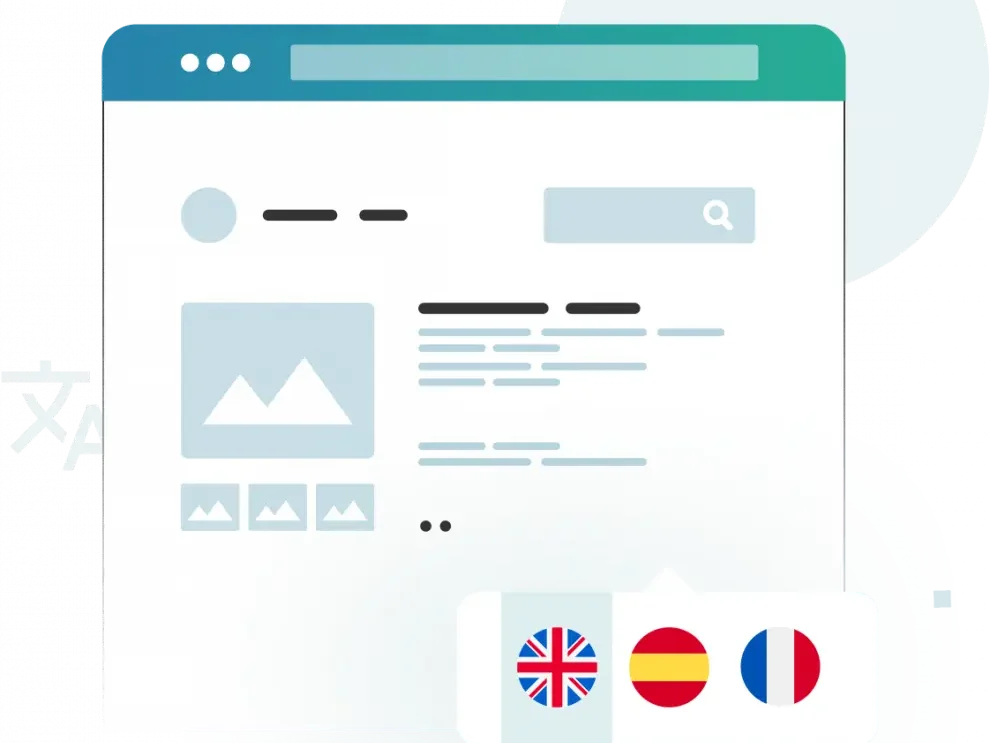 This plugin lets you translate your website into 40 different languages, and if you don't see the language you're looking for, you can add language variations using the language editor.
In addition, texts in other plugins and admin panels can be translated straight via WPML's String Translation interface. You'll be able to see where the texts originate from in both the code and the site, ensuring that your translations are accurate.
Flexible translation methods
You can use either WPML's automatic translation system or human resources.
One of WPML's features is its automated translation engine, which uses translations from Google, DeepL, and Microsoft. These are translations from reliable sources, which will save you a significant amount of time.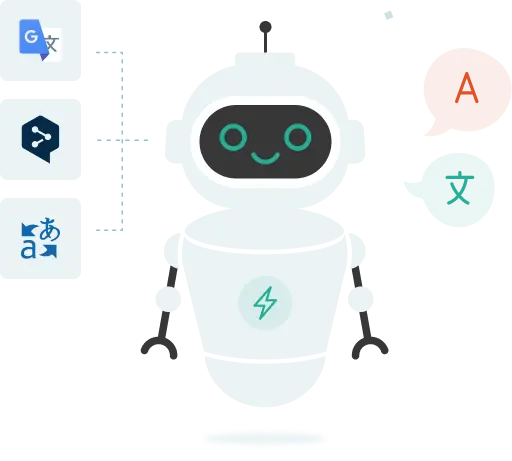 Another method is that you can send your site's content to one of the numerous professional translation services that work with WPML.
Multilingual and multicurrency e-commerce
WPML is a WordPress plugin that works in tandem with WooCommerce. It will help you translate your sales website into other languages and even accept payments in different currencies.
Visitors will benefit from a completely localized purchase process, beginning with the product listing and continuing through the basket and checkout, as well as customized confirmation emails.
Multilingual SEO
Another wonderful feature of this plugin is the ability to translate page slugs, SEO meta, and title into a variety of languages. This will help you with SEO in several languages.
WPML Pricing
WPML provides customers with three paid plan options, one limited-function plan and two full-function plans.

The least functional option is Multilingual Blog, which costs $39 per year. And you are only permitted to use the plugin on one site.
This is a basic WPML package that allows you to use simply normal translation controls and translate material using the WordPress editor. This plan is ideal for people who wish to create small blog and translate the website themselves.
If you wish to use WPML's full potential, Multilingual CMS and Multilingual Agency are the perfect choice. Both of these plans provide the same functionality, with the only variation being the number of sites for which the plugin can be used.
Multilingual CMS costs $99 per year and enables you to use the plugin on three websites, whereas Multilingual Agency costs $199 per year and allows you to use the plugin on an infinite number of websites.
WPML Pros And Cons
Here are some of the benefits and drawbacks of using this plugin.
Pros
The price is very reasonable compared to what it gives users.
This plugin updates regularly to fix bugs that still exist, and the support team is also great.
If you are already familiar with WordPress, installing and using this plugin will be a breeze.
It has very high compatibility with themes and plugins.
You will get a refund if this plugin slows down your website.
SEO friendly.
Cons
This plugin's multilingual blog package is inadequate since it does not give users complete capabilities.
FAQ About WPML
Is there a free version of WPML?
There is no free version of WPML; you can only get this plugin for $39 per year.
What if you do not renew WPML?
When the plugin expires, all of your work on WPML will continue to function normally, and nothing will be lost. If you do not renew, you will be unable to edit, update, or be supported by WPML.
Will WPML slow down your site?
WPML will not cause your site to slow down. If it slows down your site, you can request a refund within 12 months after purchasing the plugin.
WPML Alternatives
WPML is not the only participant in the website translation business; there are other possibilities. We will present you with a few alternative plugins that you may want to use.
Weglot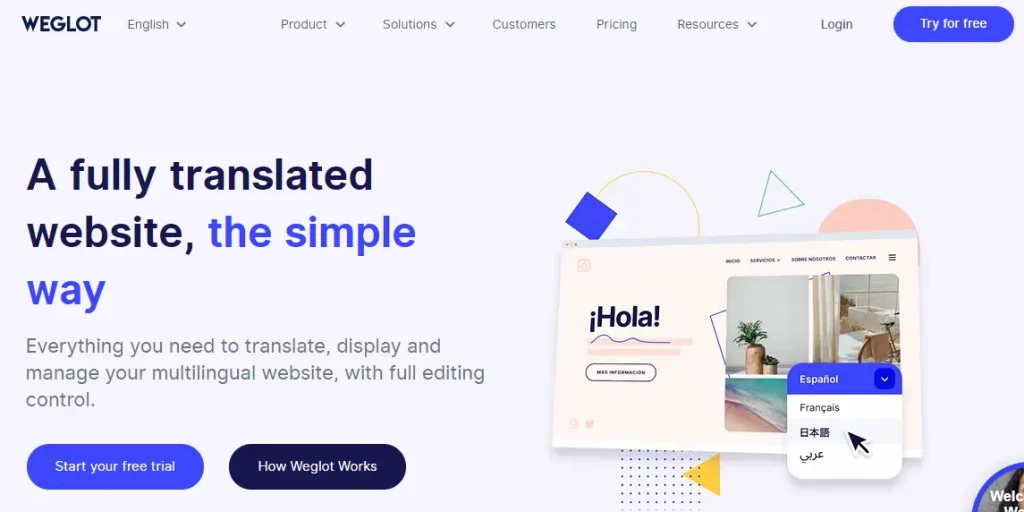 Weglot is a simple and quick website localization solution that allows you to translate and display your website in many languages without writing any code.
This plugin, which is trusted by 50,000 websites, includes machine translation, human editing, and the possibility to buy or add your own experienced translators, allowing you to control the translation quality.
Weglot works with any CMS and is geared for multilingual SEO.
Gtranslate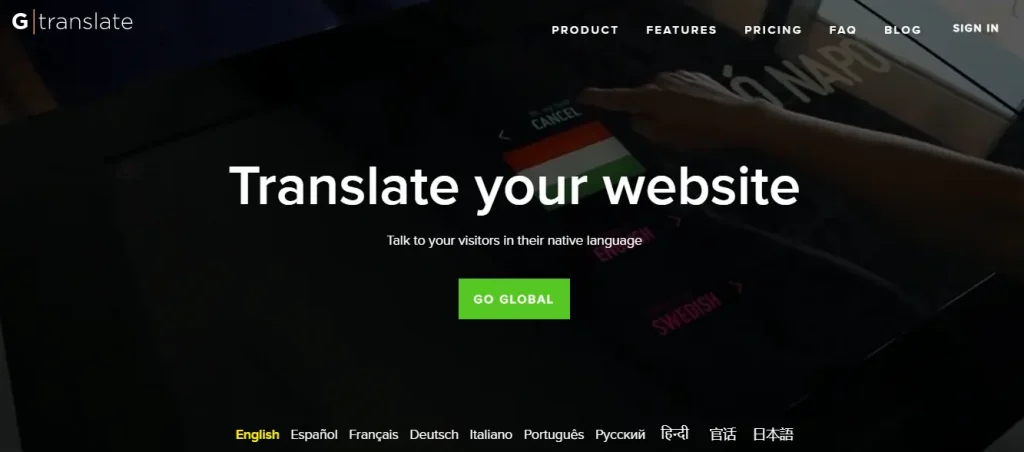 The GTranslate plugin uses Google's automatic translation service to translate and multilingualize your WordPress site. With 103 languages available, your site will be accessible to more than 99% of internet users.
This plugin's premium versions are SEO-friendly, increasing your worldwide traffic and sales. This translate plugin is a low-cost multilingual WordPress solution that blends machine and human translations to save money and is simple to set up.
GTranslate has been a prominent provider of website translation services since 2008, powering over 500.000 international websites worldwide.
Polylang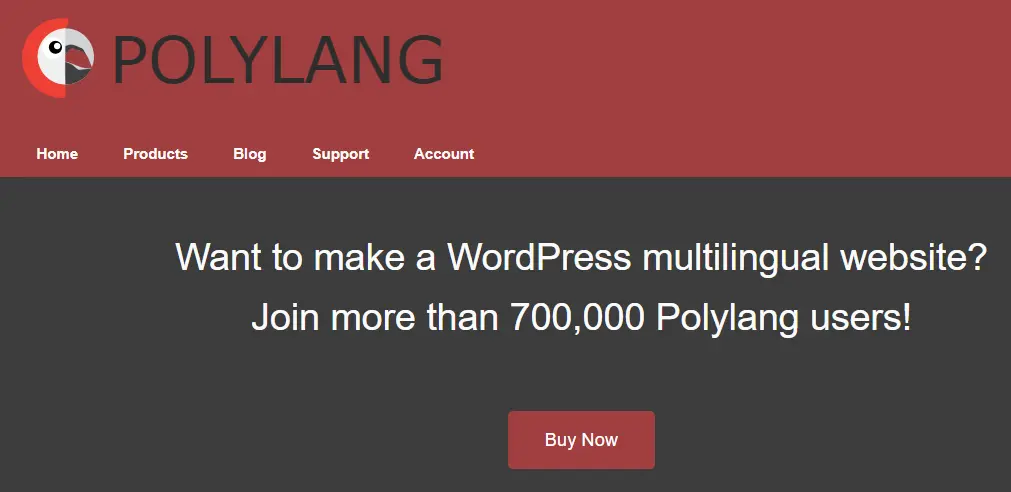 Polylang is a WordPress plugin for creating multilingual websites. With over 700,000 installs, it is one of the most popular multilingual WordPress plugins.
Polylang makes it simple to set up a multilingual WordPress website. You can add as many languages as you wish, and it will produce the relevant language files for you.
This plugin also lets you convert your material into many languages.
Conclusion
There are other translation services on the market that offer solutions, but none compare to the features and capabilities provided by WPML.
Given that you must pay for its services, you cannot expect it to provide the same value as other plugins, making it a cost-effective and dynamic tool for translation solutions.
WPML provides a number of payment options and credits to assist customers in allocating their money without exceeding their budget. If you don't find its services useful, you can get your money back within 30 days.
In terms of features, you have the option of choosing which add-ons to install. As a result, the WordPress database will not get bloated, and sluggish loading times will be avoided, resulting in a smooth, lightweight website.
Translation Management is another fantastic function. If you are not interested in hands-on solutions, you can manage and outsource work to colleagues or third-party firms, or you can utilize the automatic translation service.
WPML also offers an easy-to-use interface that you can get your hands on. WPML is SEO-friendly, making it appealing to search engine bots if you want an optimized SEO website.
Overall, WPML is a powerful and flexible solution that allows you to easily translate material to other languages based on the demands of your site.